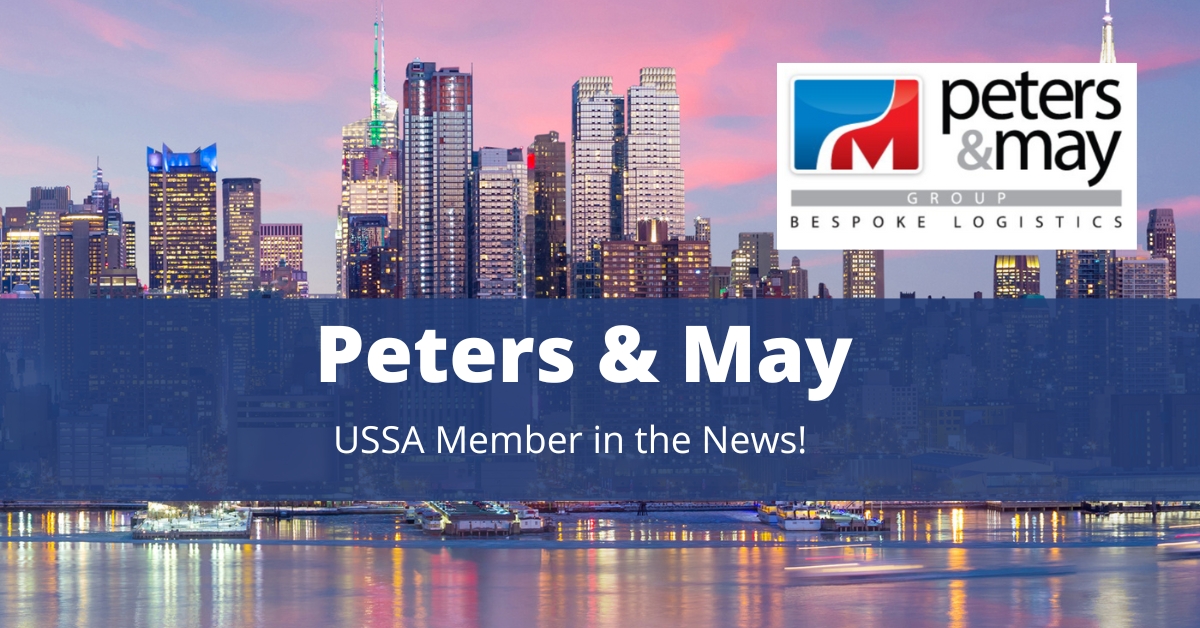 Peters & May: The official yacht shipping sponsors for the New York Yacht Club
Leading global yacht logistics company, Peters & May, proudly unveils its latest sponsorship with the esteemed
New York Yacht Club Regatta Association (NYYC RA)
. The collaboration marks a significant milestone as Peters & May is set to become the official yacht shipping and logistics sponsor for the years 2023, 2024, and 2025.
With a legacy spanning over a century, New York Yacht Club has been at the forefront of competitive sailing, epitomizing the spirit of maritime excellence. The 170th Annual Regatta was held in June 2024 in Newport, RI, celebrating Club's rich heritage and unyielding passion for the sport.
Peters & May's bespoke yacht shipping logistics service dovetails seamlessly with NYYC's unwavering focus on world-class competitive sailing. This collaboration between Peters & May and NYYC will offer a comprehensive yacht shipping and logistics solution for a wide range of prestigious events, includingthe 2024 ORC World Championship and the 2024 Rolex TP52 World Championship. Through this partnership, both organizations aim to elevate the world of sailing and provide members and participants unparalleled access to diverse sailing destinations across the globe.
Craig Stanbury, Global Operations Director – Racing at Peters & May, expressed his enthusiasm, stating, "It is an honour to be working with the New York Yacht Club Regatta Association. At the heart of this strategic alliance lies a shared commitment to elevate the world of sailing. This relationship willundoubtedly open new horizons for members and participants alike, affording them unparalleled access to the diverse sailing destinations we can offer."
As Peters & May assumes its position as the official yacht shipping and logistics NYYC, it looks back on a storied history that solidified its standing as a key player in the marine industry. Founded as a freightforwarding company in 1973, the company has continuously evolved and earned a reputation as one of the most trusted logistics providers globally. During the 1980s, Peters & May became a prominent figure in the maritime world by providing logistics services for prestigious events like the America's Cup and the Whitbread Round the World Race.
Since then, the company has continuously expanded its reach, offering transport and shipping solutions across various domains, including yacht racing, leisure boating, commercial cargo, general freight forwarding, and courier services (CEC).
With a robust network of trusted agents and partners spanning across Europe, Asia, and the United States, Peters & May operates across ten offices, including its main US office in Fort Lauderdale. Whether it's racing yachts, motorboats, or superyachts, Peters & May's expert loadmasters ensure each lift is tailored to suit the specific needs of every vessel, guaranteeing flawless lifts every time.
2023 marks a significant milestone for Peters & May – its 50th anniversary. To honour this remarkable achievement, the global logistics company orchestrated a momentous gathering, uniting its entire team last month at its head office in Southampton, UK, for a three-day series of events.
Among those flying from oversea was Chris Perez, the recently appointed Managing Director for Peters & May USA. He expressed his excitement about being in the UK and meeting everyone in person. "We digitally connect every day, whether it be through email or Teams call, but face to face is how you truly and authentically connect.
"Our team work endlessly to deliver our well-known unrivalled service to our clients, I am keen to do my team just as proud in my new position and connecting with everyone on occasions like this, is integral for me to do just that."
For more information about Peters & May and its 50 years of excellence in marine, or to learn more about its latest sponsorship with NYYC, please visit:
https://www.petersandmay.com/en/