Thank you for joining this engaging panel of industry experts from multiple sectors who debated the pros and cons of AI in the superyacht industry. 

Moderator:
Craig R. Gundry, Cormorant Maritime Projects
Panelists to include:
Wynn Silberman, Just Wynn Inc.
Hernando Giraldo, Sea.ai
David Carr, Yachting Magazine
Serena Witter, Robert Allen Law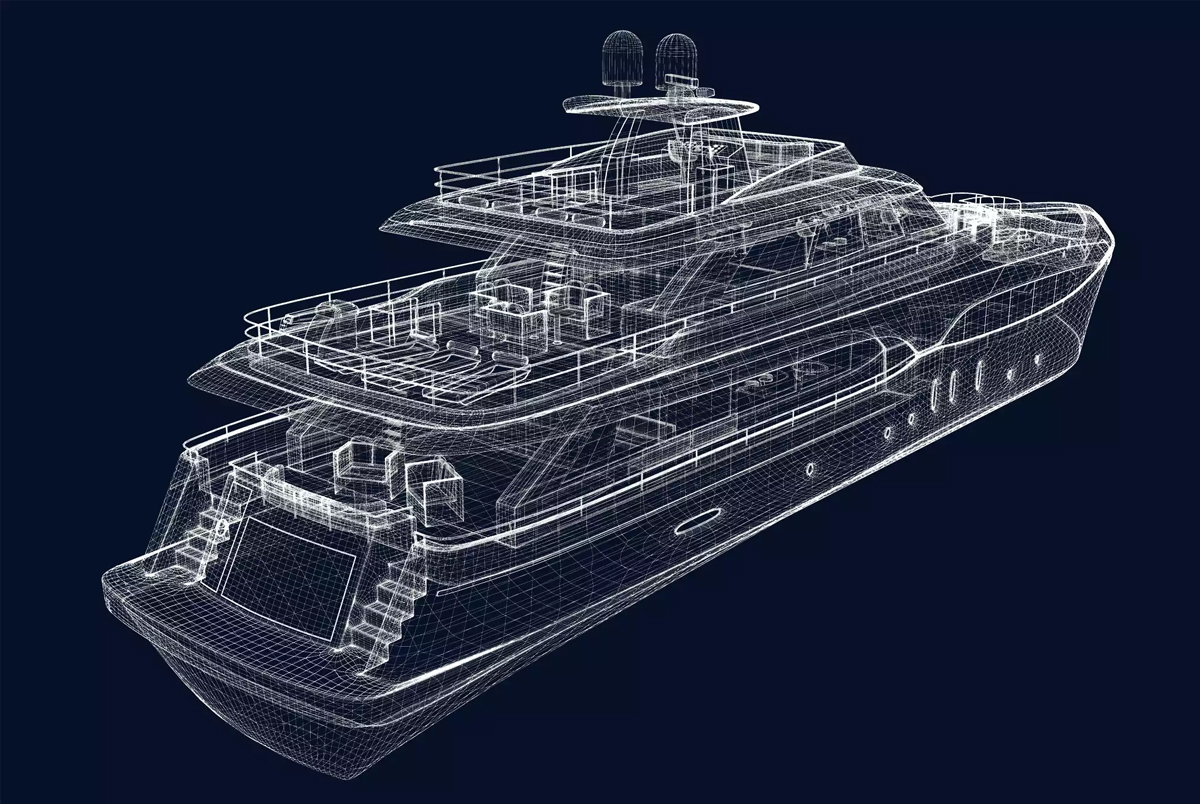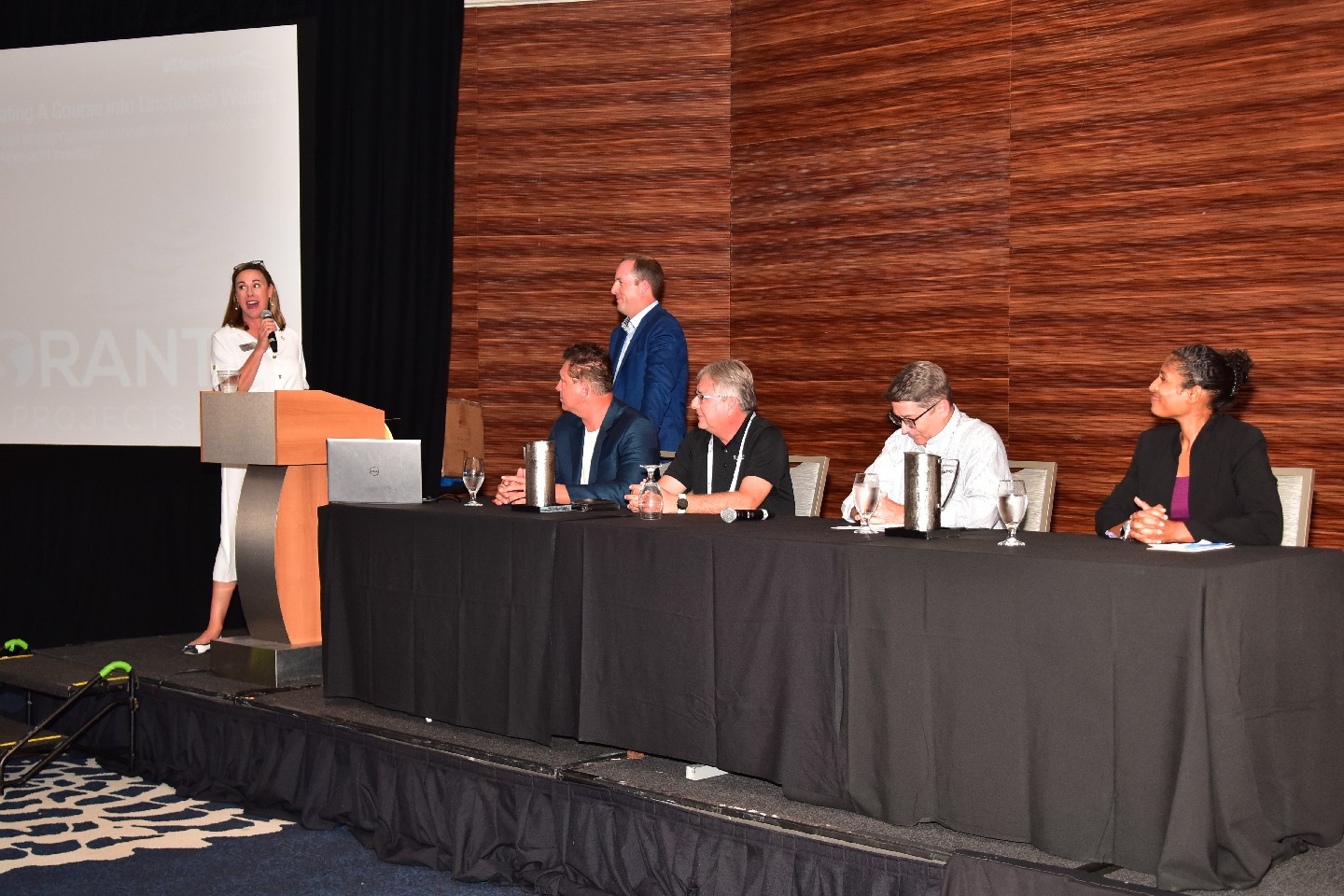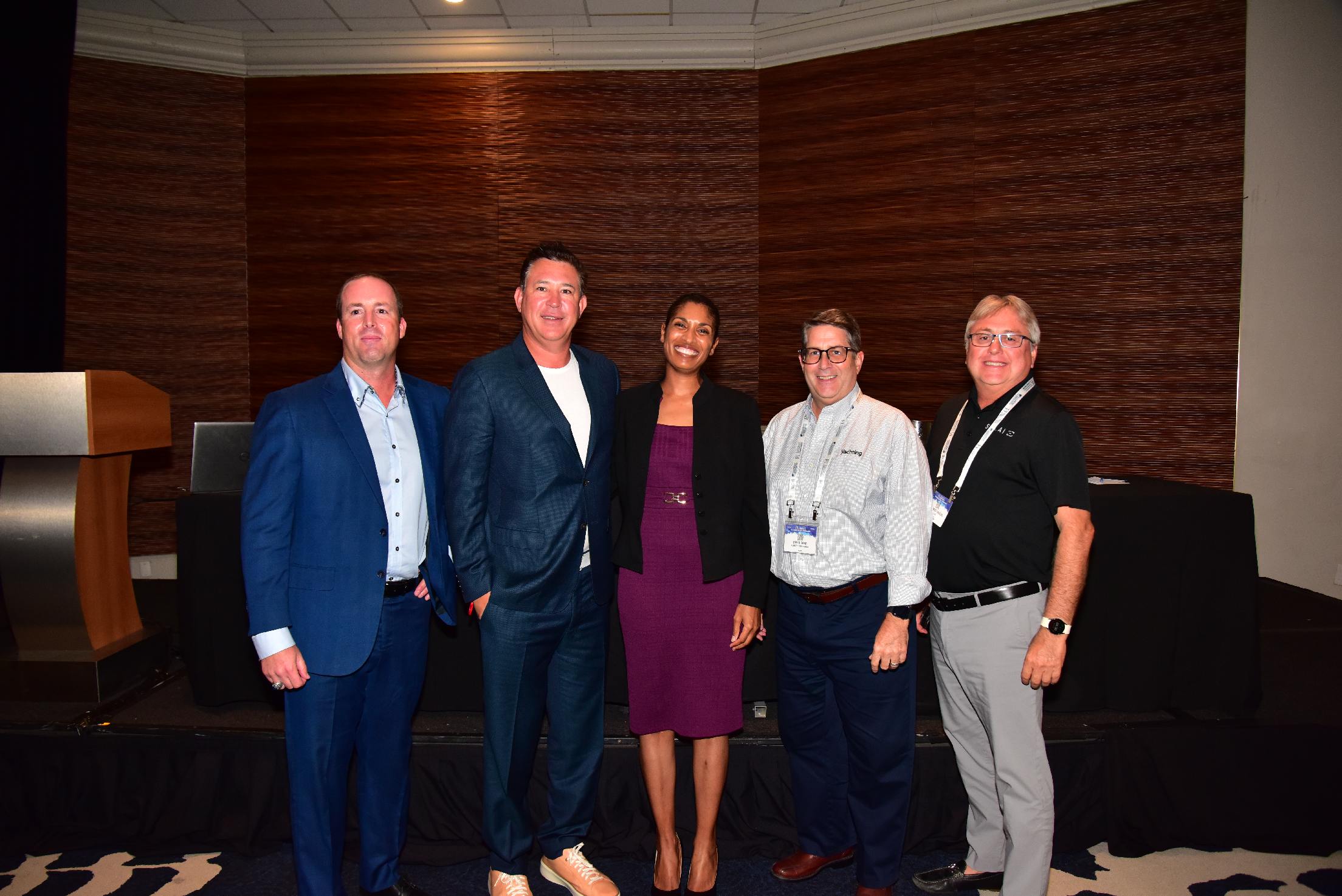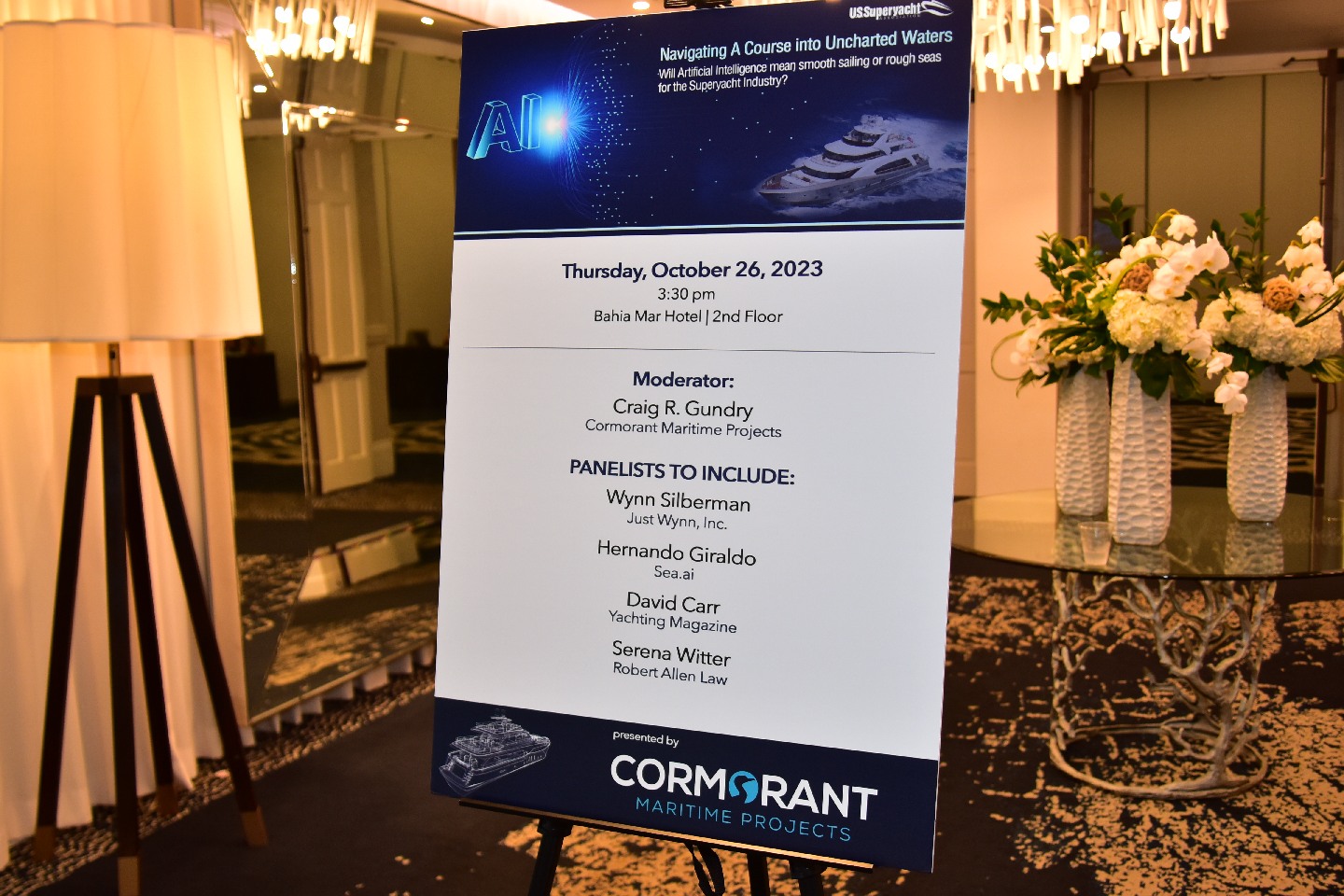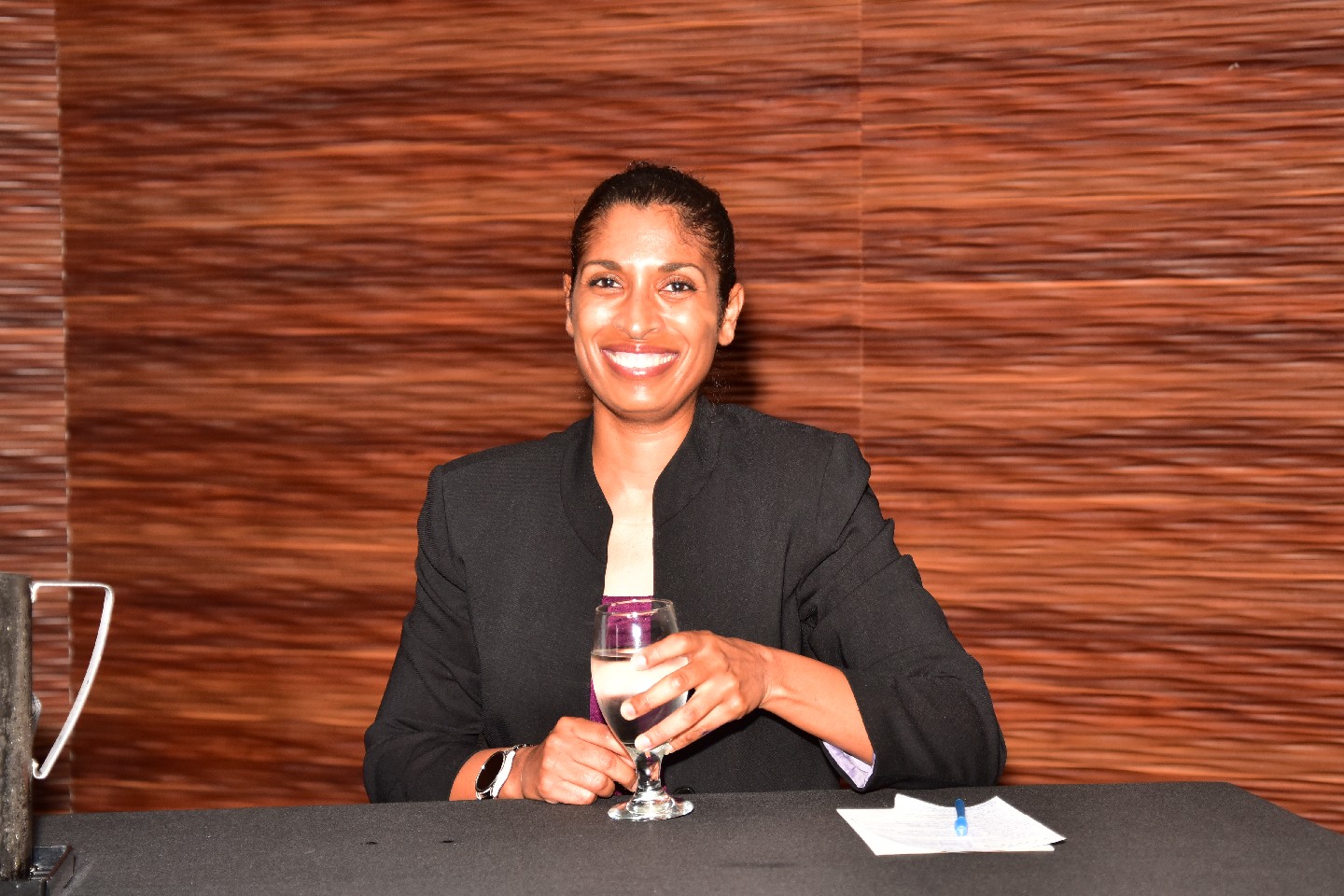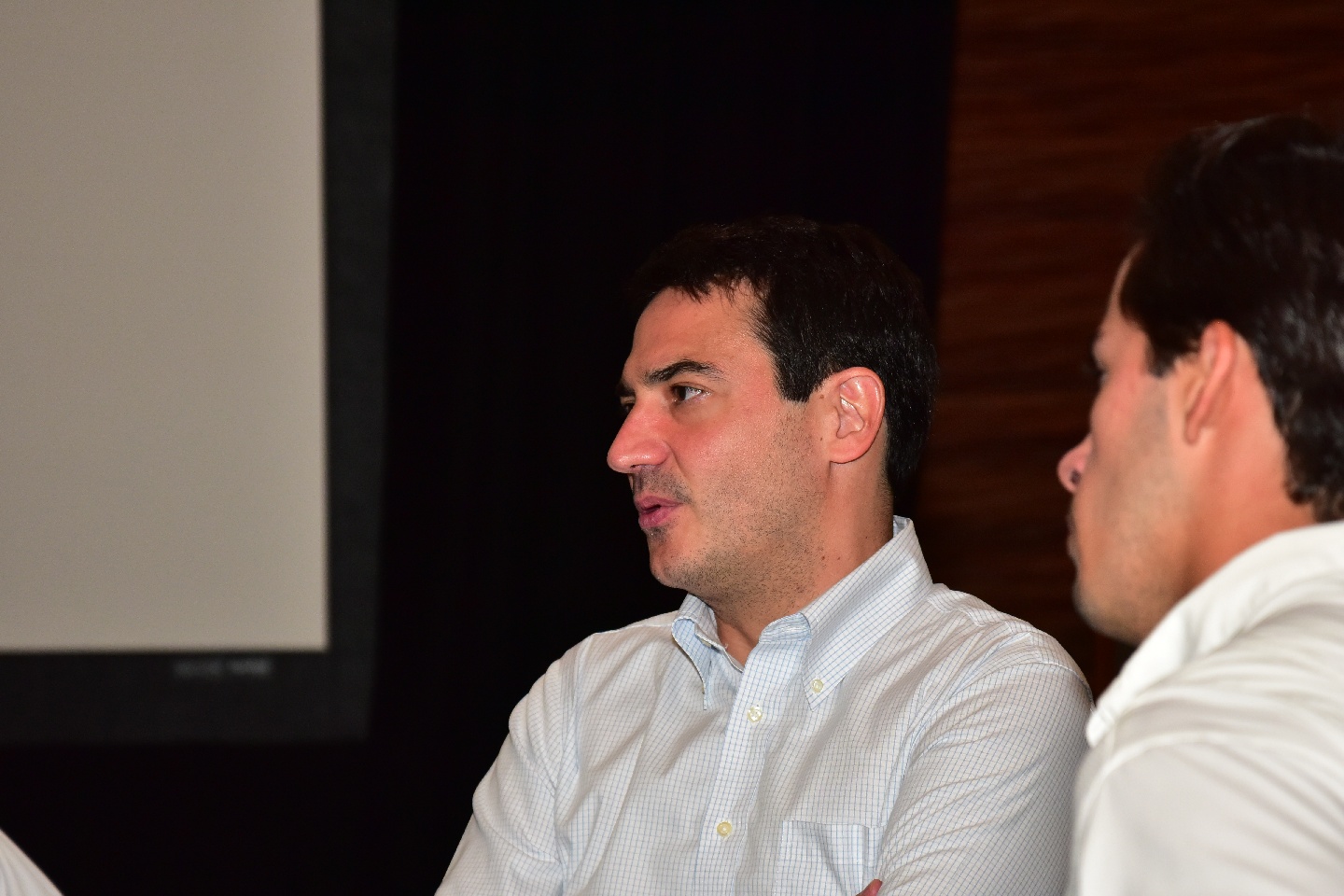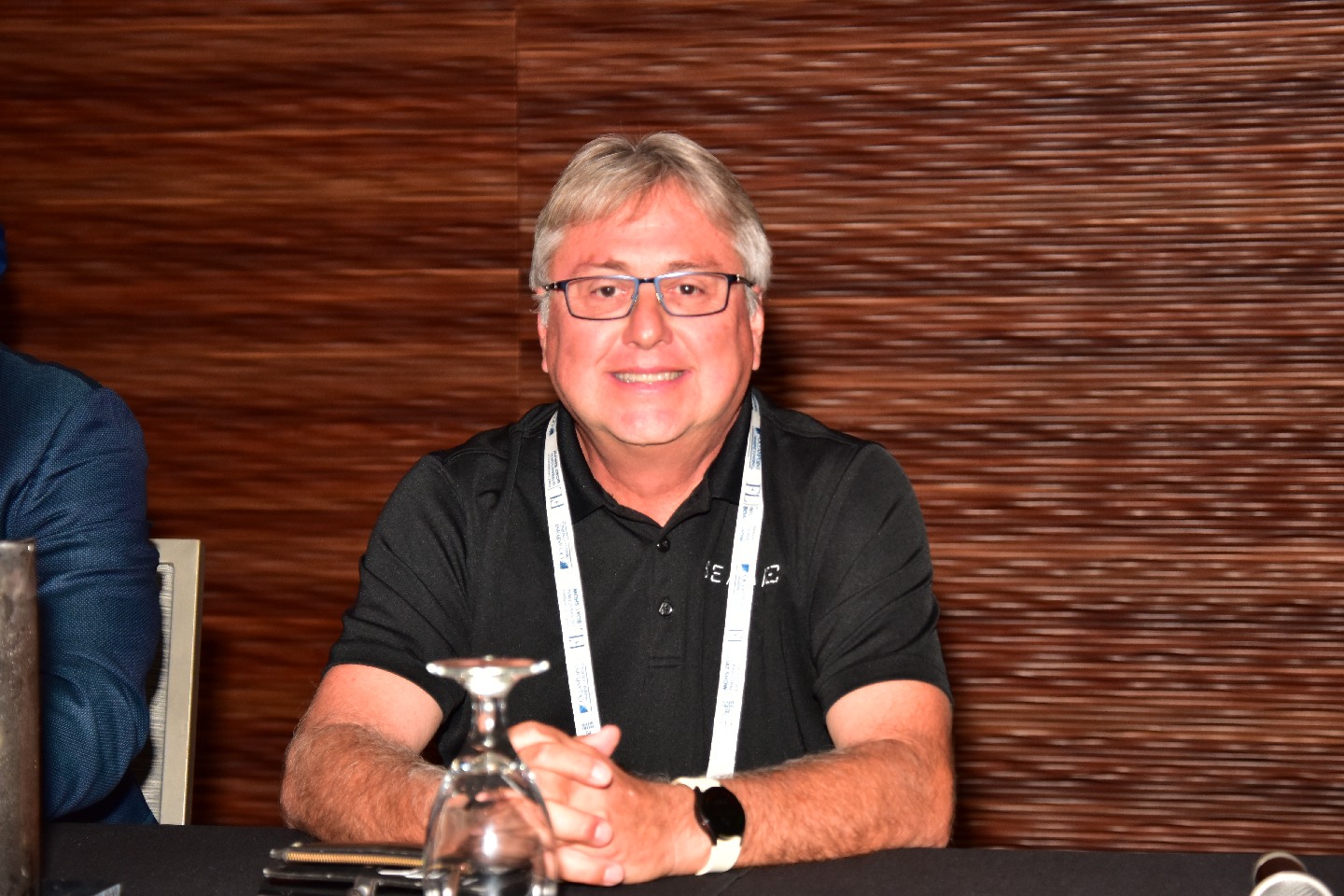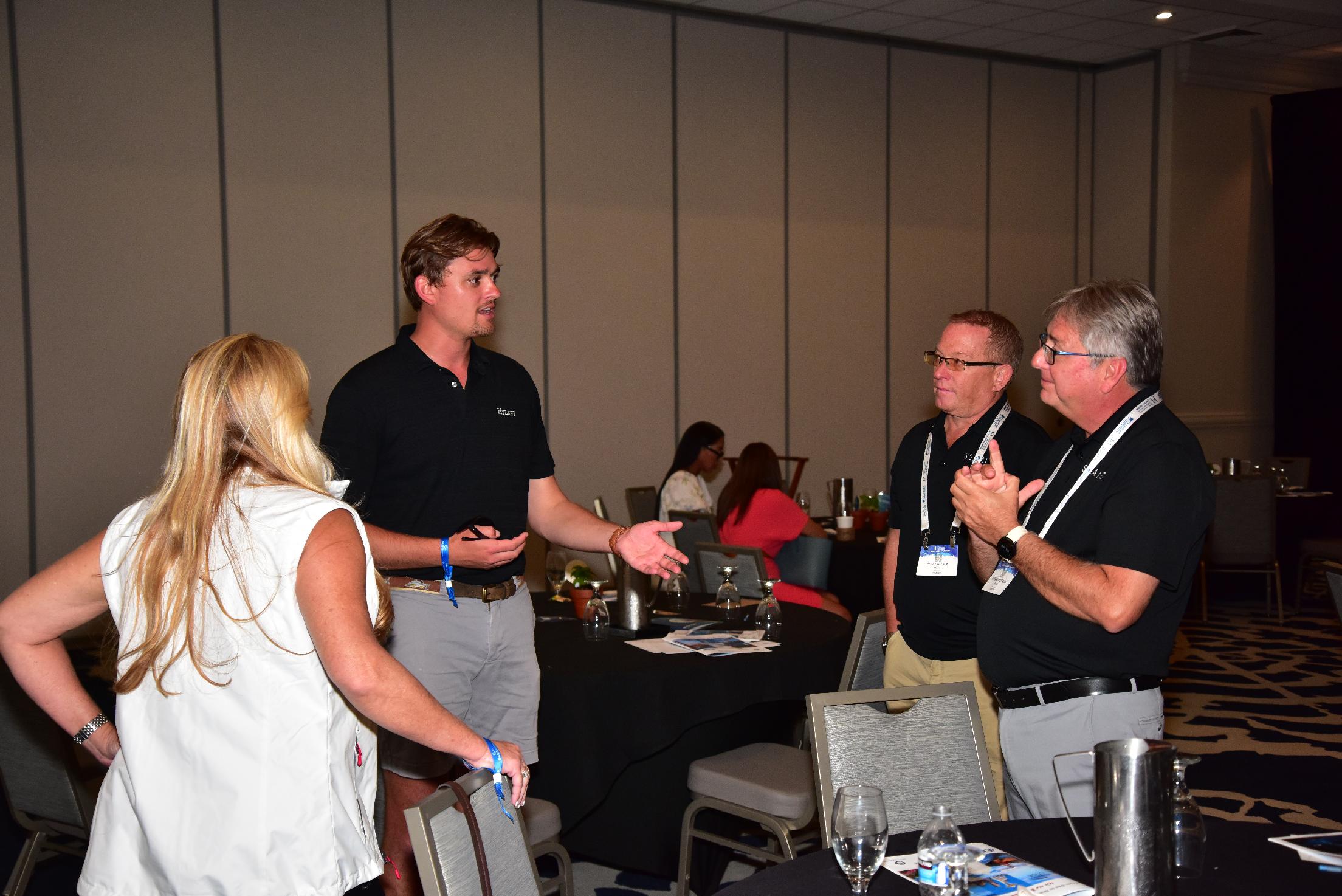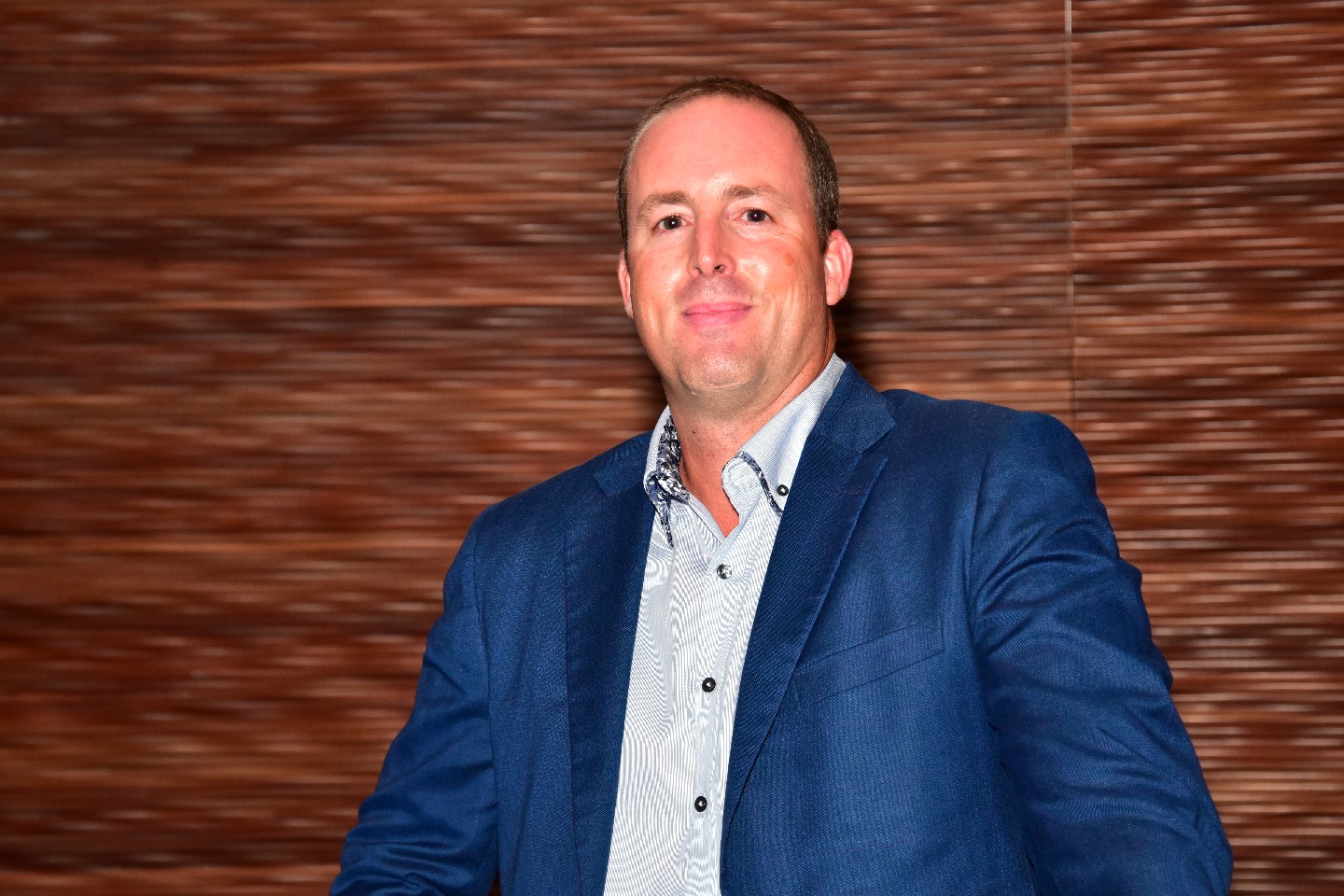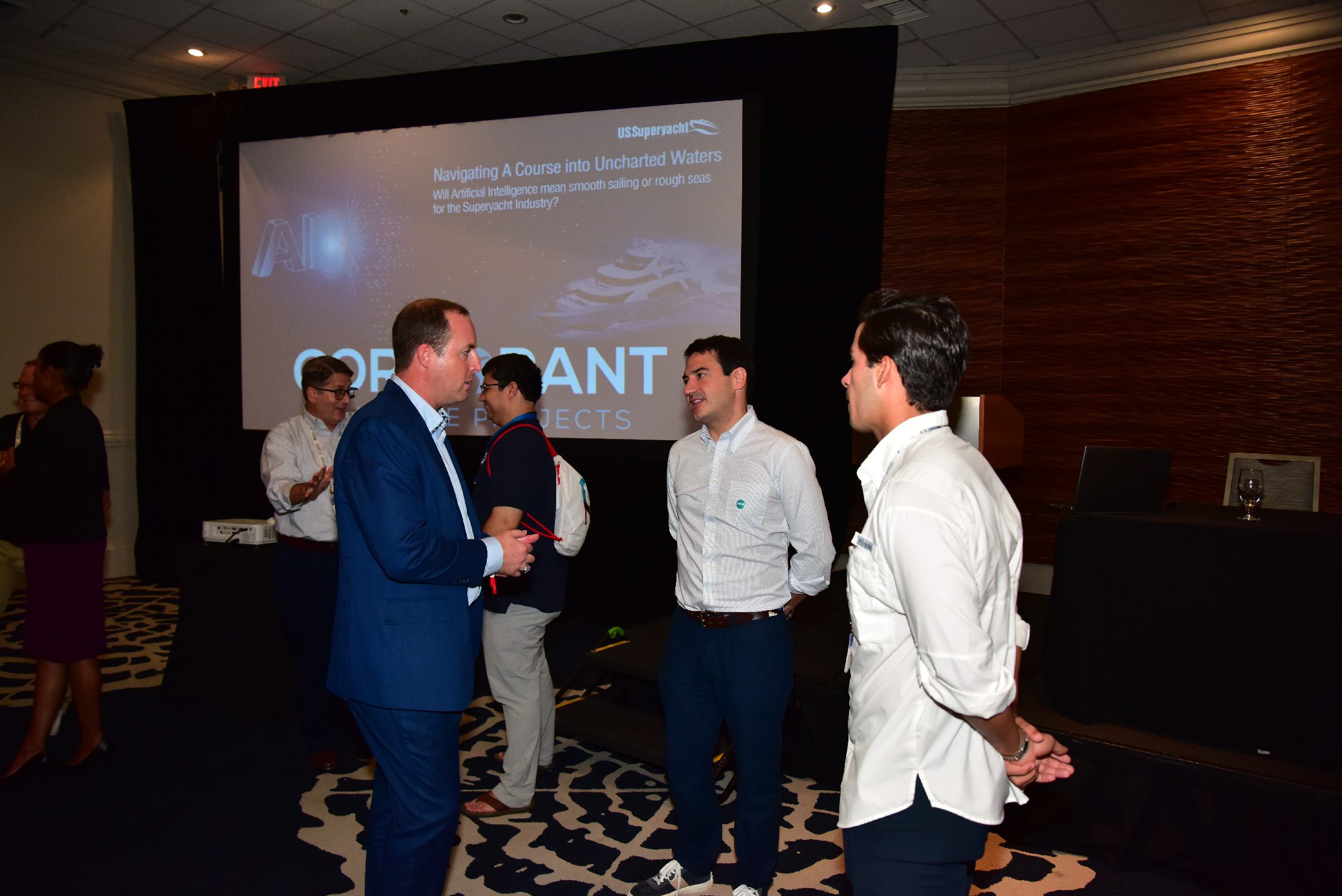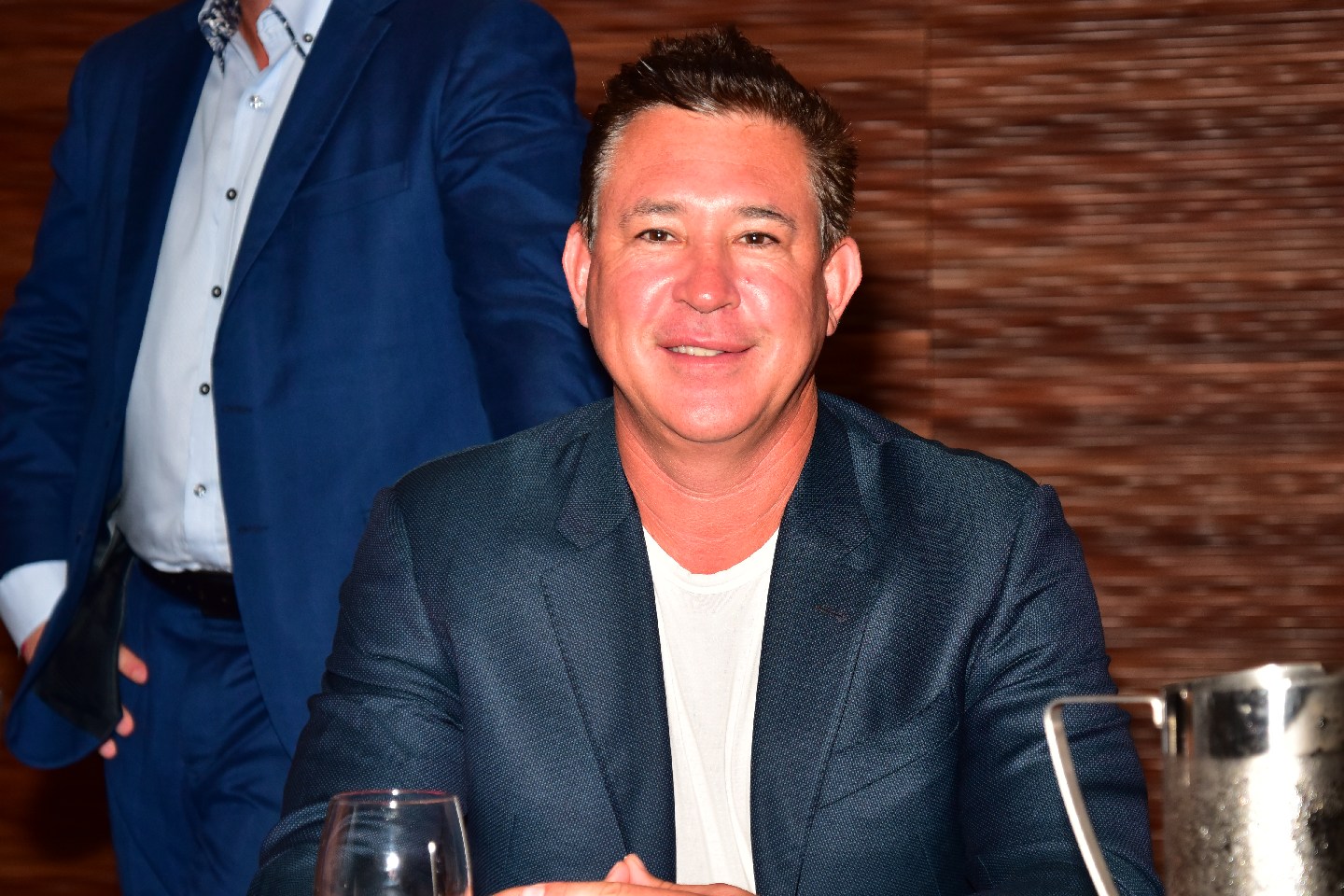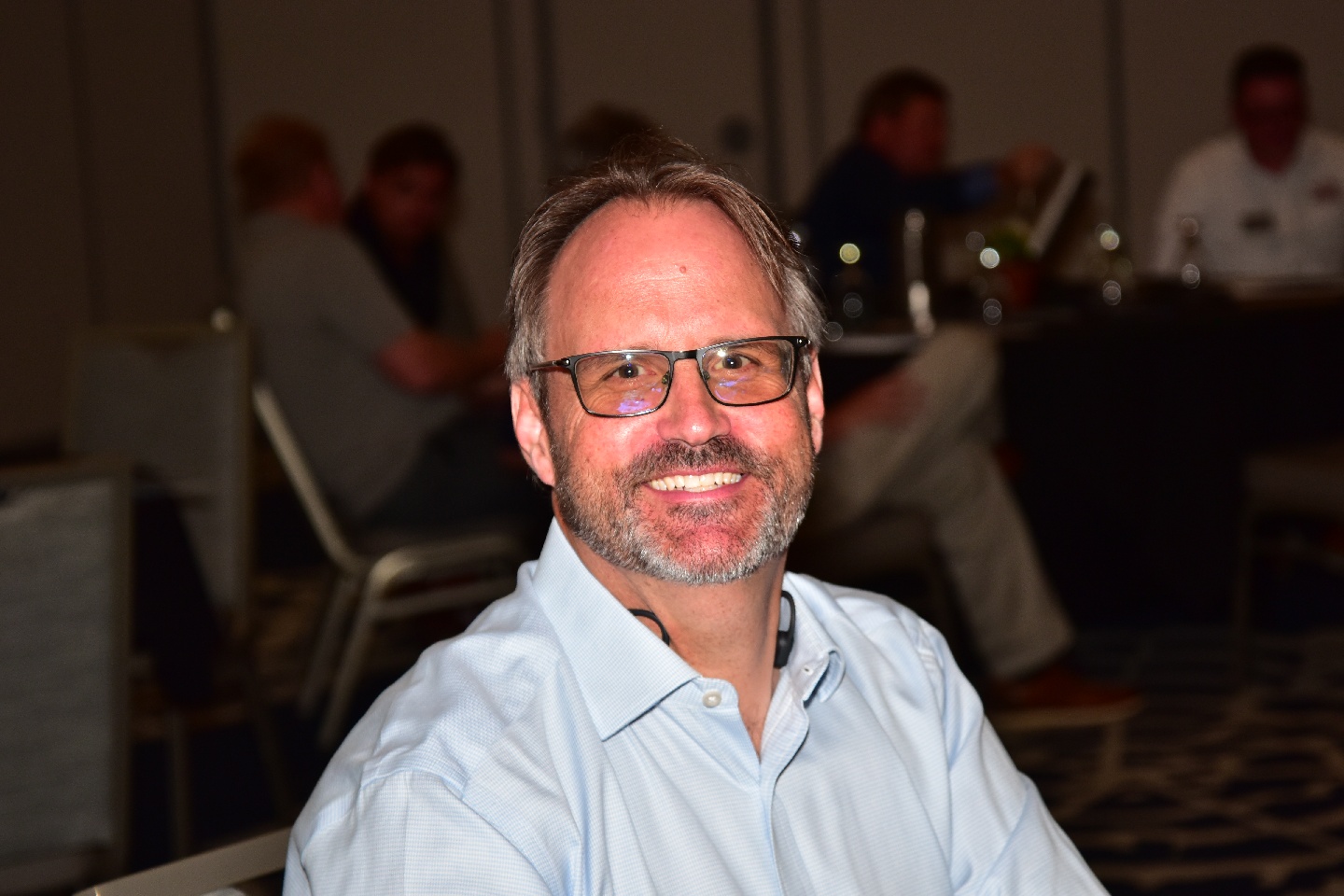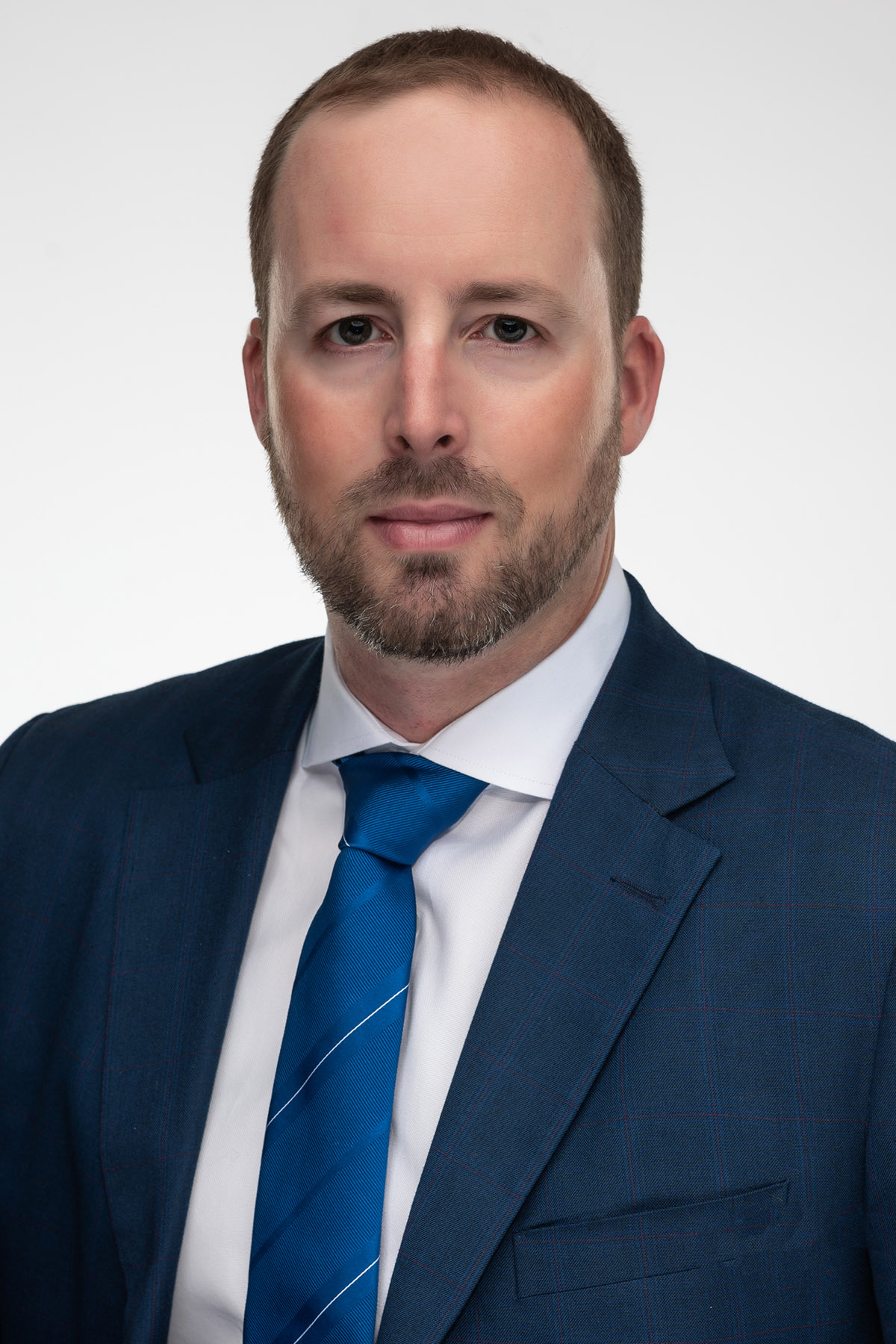 Moderator: Craig R. Gundry, Cormorant Maritime Projects
Craig has devoted the past 19 years to the International Maritime Industry, seamlessly blending roles in Operations, Sales, Government Consultation, and Turnkey Project Management linked to retrofit and refit services for superyachts, cruise vessels, and various assets.
The wealth of experience acquired in these multifaceted positions now underpins his latest endeavor, Cormorant Maritime Projects. His organization elevates business development strategies by optimizing on-site and back-office operations for companies serving vessels globally.
Cormorant's fastest growing division revolves around a tailor-made AI system, meticulously crafted to elevate not only its own capabilities, but those of other organizations within the Superyacht industry!
Wynn Silberman, Just Wynn Inc.
Wynn Silberman is a Bay Area native born in San Jose, California who graduated from Northwestern University in Evanston, Illinois with honors in Religion and Bioethics. While attending Northwestern, Wynn earned a scholarship with the football team and was a member of the 1996 Big Ten Championship team, earning Academic All Big Ten in back to back seasons. After his collegiate football career, he played semi-pro basketball in Sweden while working with Dr. Widner from Lund University on the bioethical implications of using fetal tissue from the aborted fetus for the purpose of stem cell research. Upon returning home to Northern California, Wynn earned his law degree from Santa Clara University and subsequently taught Sports Law at Santa Clara University School of Law for over a decade. Additionally, he practiced as a licensed sports agent for over 20 years and has worked with elite professional athletes such as Gold Medalist beach volleyball champion Kerri Walsh, World Series MVP Pablo Sandoval with the San Francisco Giants, 2023 NFL rushing leader and Las Vegas Raider Josh Jacobs and Tennessee Titan Star Bud Dupree. After practicing for twenty years, Wynn helped establish Slake Agency with Zappos Founder Nick Swinmurn which helped athletes realize their potential to generate ancillary income through personalized branding and merchandise. Wynn met Iqbal Saran in 2008 and have joined in a number of business ventures that include developing NFTs and Digital assets for the benefit of premier athletes and artists across the globe. Wynn Silberman is an inspiring example of someone who has taken his success and used it to benefit others. His commitment to helping athletes and artists reach their full potential through digital and business ventures is a testament to his commitment to making a positive impact.
Recently Wynn Silberman has founded Just Wynn Inc, a company that specializes in sports tech and art. Just Wynn Inc focuses on utilizing proprietary AI bot software and has established a diverse advisory board consisting of influential figures such as NFL athletes, US Senator Napoleon Harris, politicians, and iconic female athletes like San Francisco 49er Navorro Bowman and women's soccer icon Brandi Chastain. Through Just Wynn Inc, Wynn Silberman aims to empower athletes and artists, helping them leverage technology and business opportunities to reach their full potential in the digital era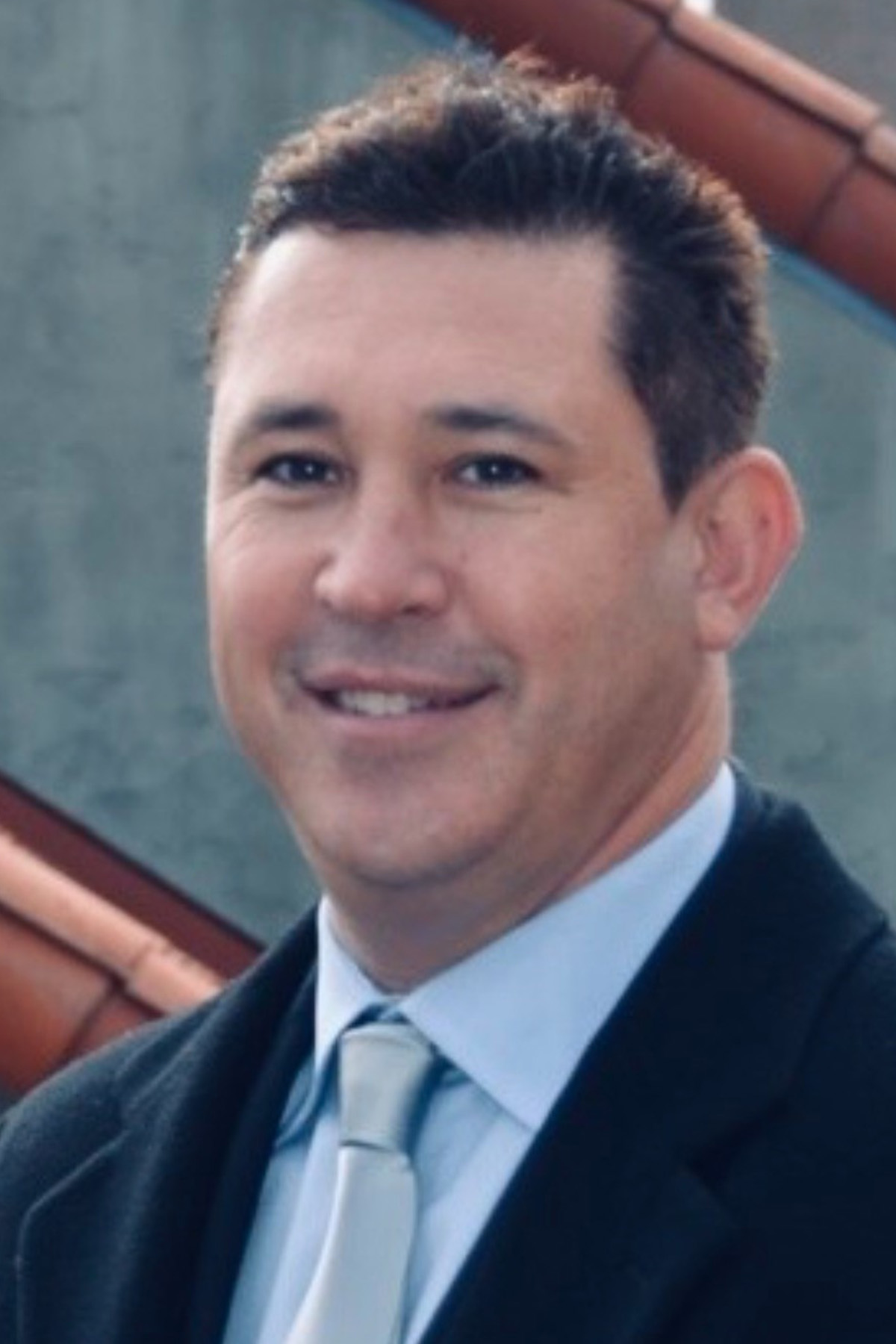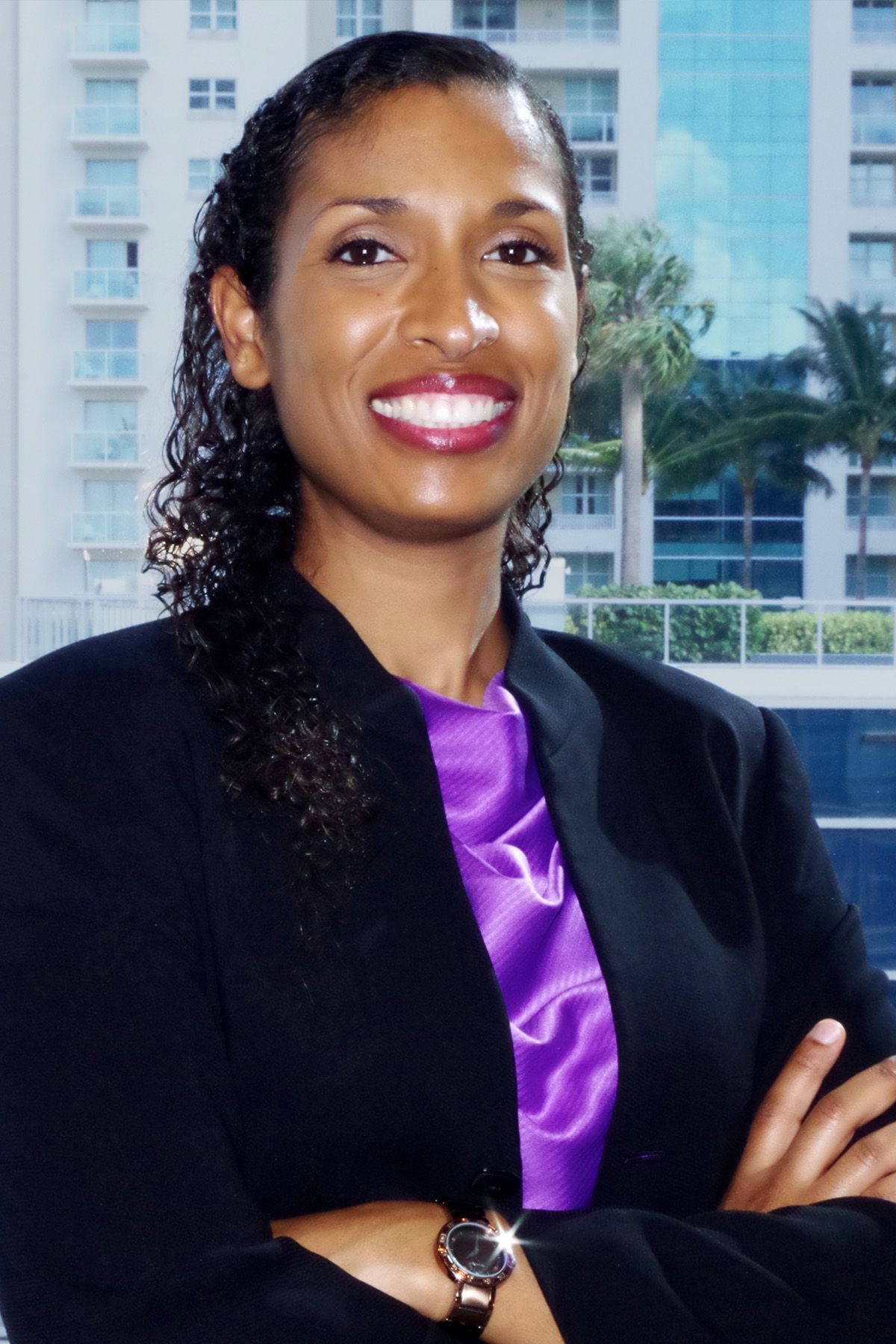 Serena Witter, Robert Allen Law

Serena, Partner at Robert Allen Law, is a trial lawyer who represents corporate and individual plaintiffs and defendants in state and federal courts at both the trial and appellate levels. Serena is a member of the Marine Industries Association of South Florida, The Marine Council, and the Carribbean Bar Association, of which she has served as Vice President. As senior partner in the Litigation department of Robert Allen Law she is experience in a broad range of yacht-related litigation.
Hernando Giraldo, SEA.AI

Hernando has extensive experience in the areas of strategic business development, consulting, and sales, the last 18 years of which have been exclusively providing high tech, IT, and satellite communications solutions to the Superyacht and Maritime industries.   Hernando has participated in maritime projects across marinas, shipyards, and cruising destinations throughout the USA, Europe, the Caribbean, and South America.
Hernando is now President of SEA.AI, Inc. SEA.AI is a pioneer in the field of machine vision for marine applications. Its range of products combines optical and thermal sensors with artificial intelligence for enhanced comfort and safety at sea. SEA.AI systems detect and identify any floating object near the boat and alert the crew in real time. SEA.AI systems come in a wide range of versions for yachts, commercial shipping, and search and rescue vessels.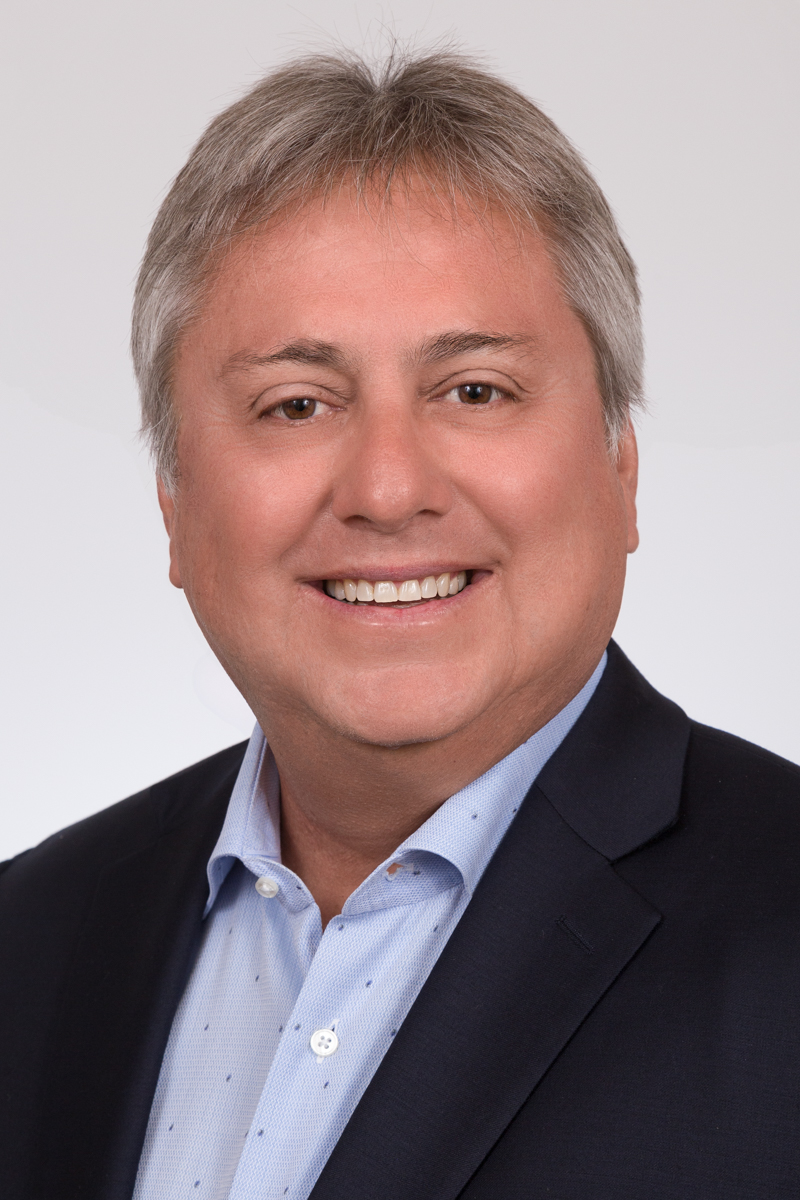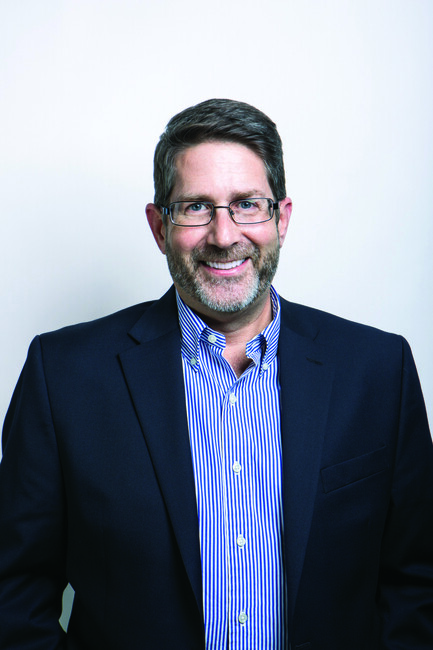 David Carr, Bonnier LLC.
David has spent the last 27 years in recreational marine media and currently serves as the Managing Director and Group Publisher of Bonnier's Yachting and Sailing Group. This group consists of iconic media brands Yachting, Cruising World, Sailing World and the Helly Hansen Sailing World Regatta Series, the largest event series of its kind in the United States. Prior to his current position, he held pivotal positions as Creative Services Director at Times Mirror Magazines, Director of Marketing for ShowBoats International, and Director of Business Development at Bonnier. David specializes in the conceptualization and execution of multi-channel marketing partnerships and has built a career on his understanding of the audiences and businesses within niche, affluent markets. His approach to program development emphasizes measurable, strategic solutions that maximize the client's investment.