USSA 2023 Superyacht Summit Tackles Critical Issue of The Blue Economy and the importance of sustainability with our ocean resources.
Unlike the iconic Oscar the Grouch, we do not all "Love Trash".  This year's Superyacht Summit tackled the critical issue of The Blue Economy and focused on the importance of sustainability with our ocean resources.   
The panel of experts including Eddy Denison, YachtSalesInternational.com; Tony Gilbert, The International Seakeepers Society; Richard Strauss, Teakdecking Systems; Robert van Tol, Water Revolution Foundation; Lauren Wardley, Ethical Yacht Wear; Susan Zellers, Ocean Exchange with moderator Diane Byrne, Megayacht News tackled the topic of The Blue Economy from multiple perspectives offering a well-rounded overview of the issues impacting our industry and how we can each do our part to start the process of changing our approach to how we work and live.
Discussions included creating new programs, using new resources to changes in production there are many ways that we as an industry can work together to begin making strides.  Eddy Denison ended his closing remarks with a perfect visual giving each of his fellow panelists a container of playdough.  Individually it is a small amount, but as he went down the line and each added their portion to the pile it created a bigger footprint.  He reminded us that each small effort can create a snowball effect through which real change can occur.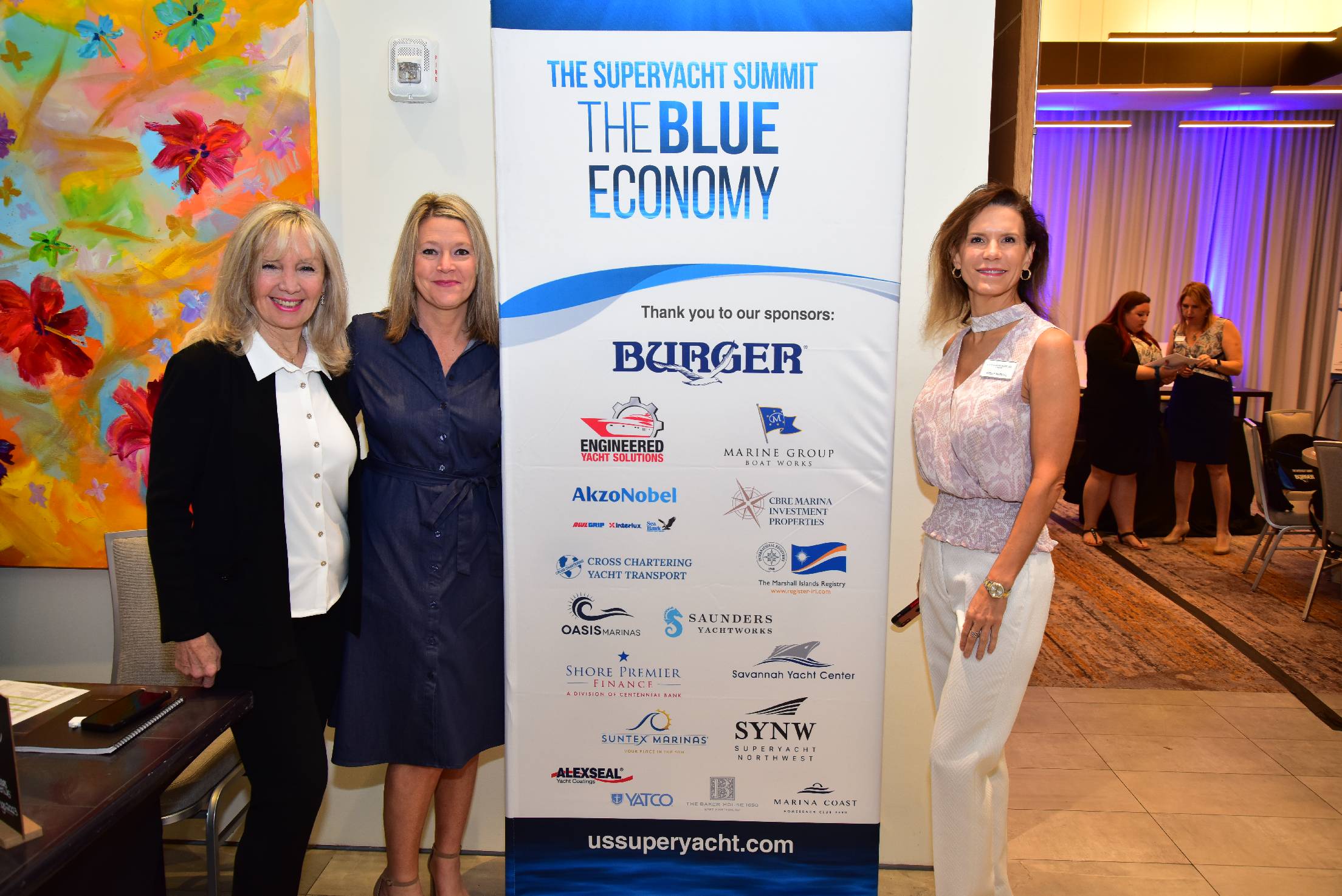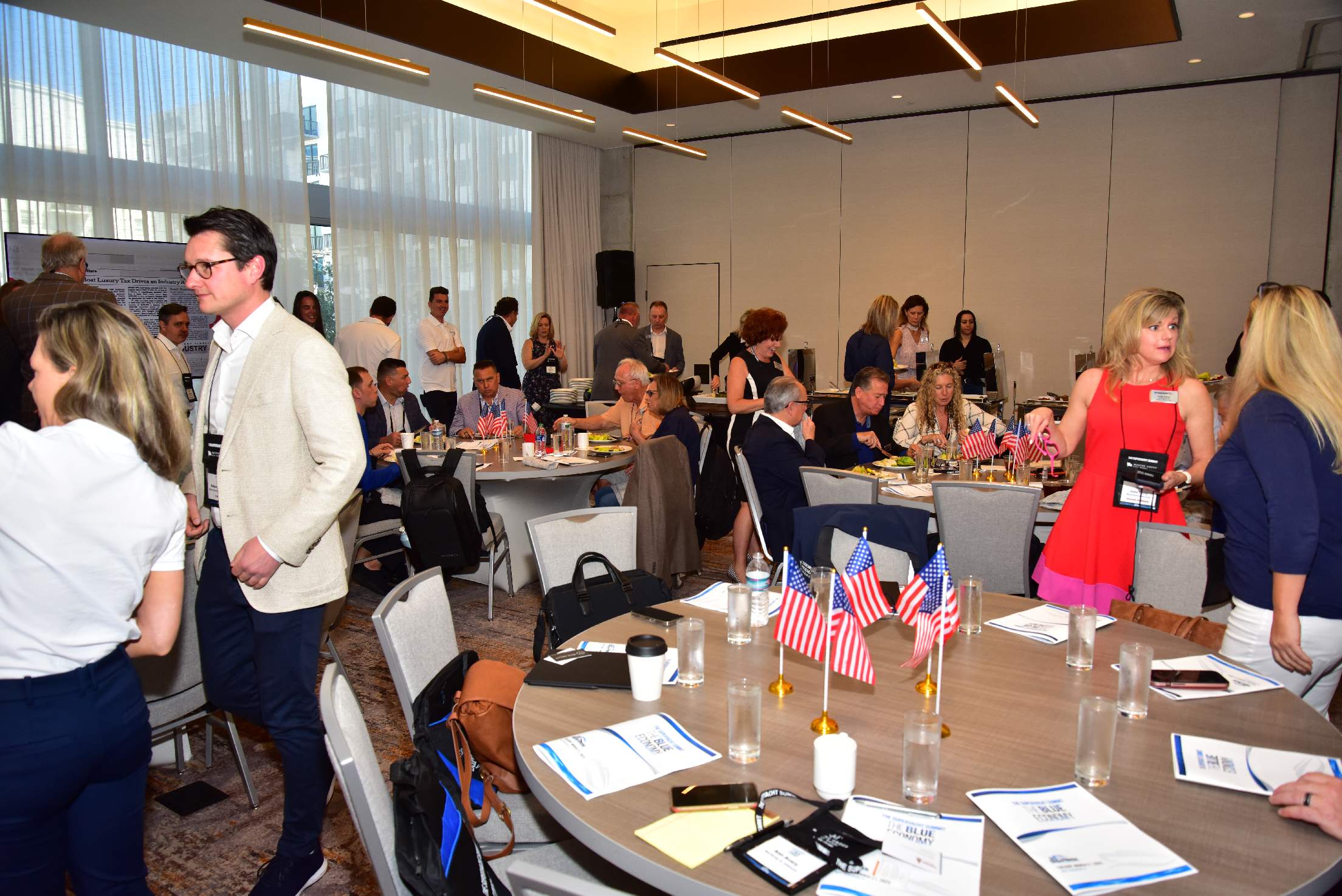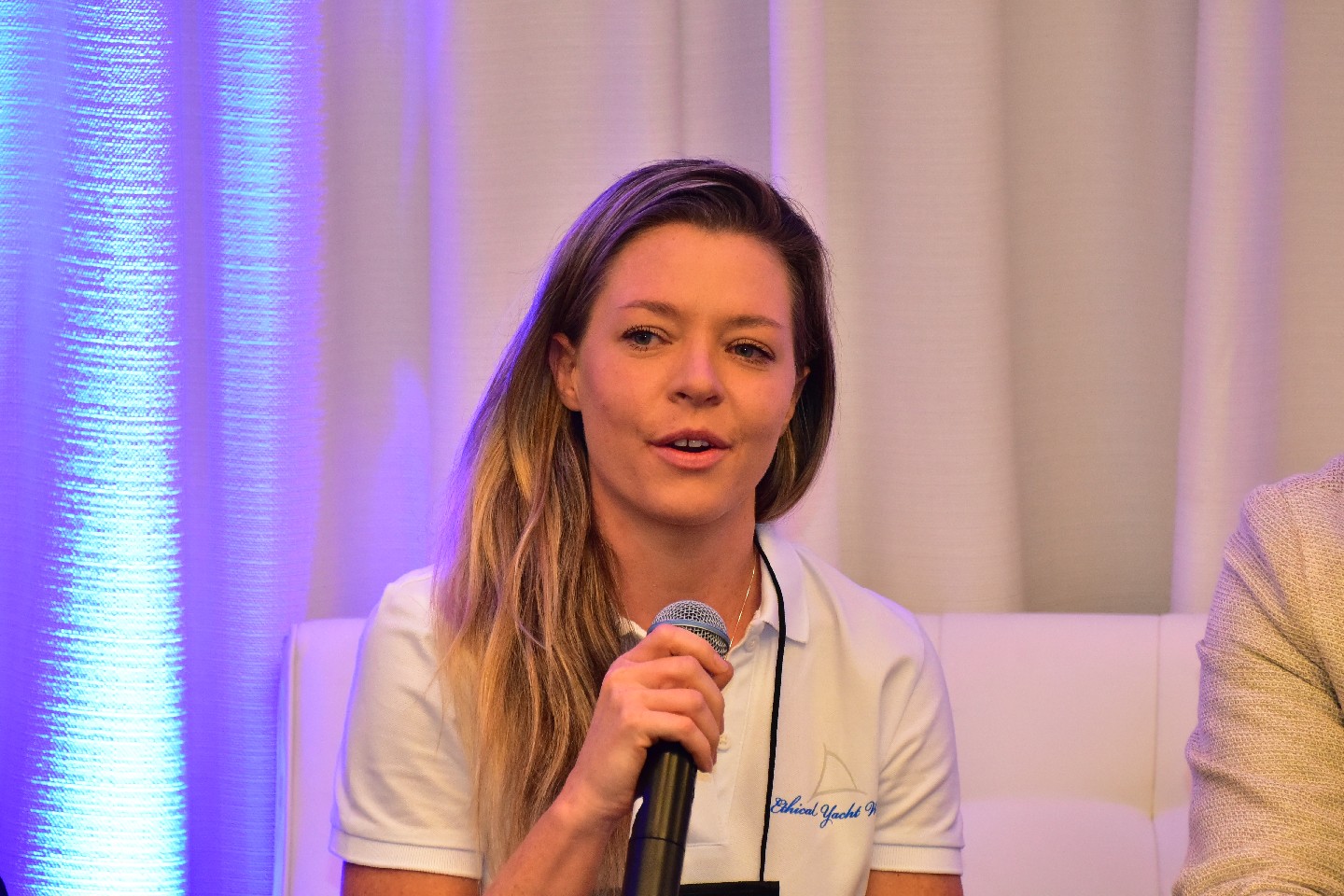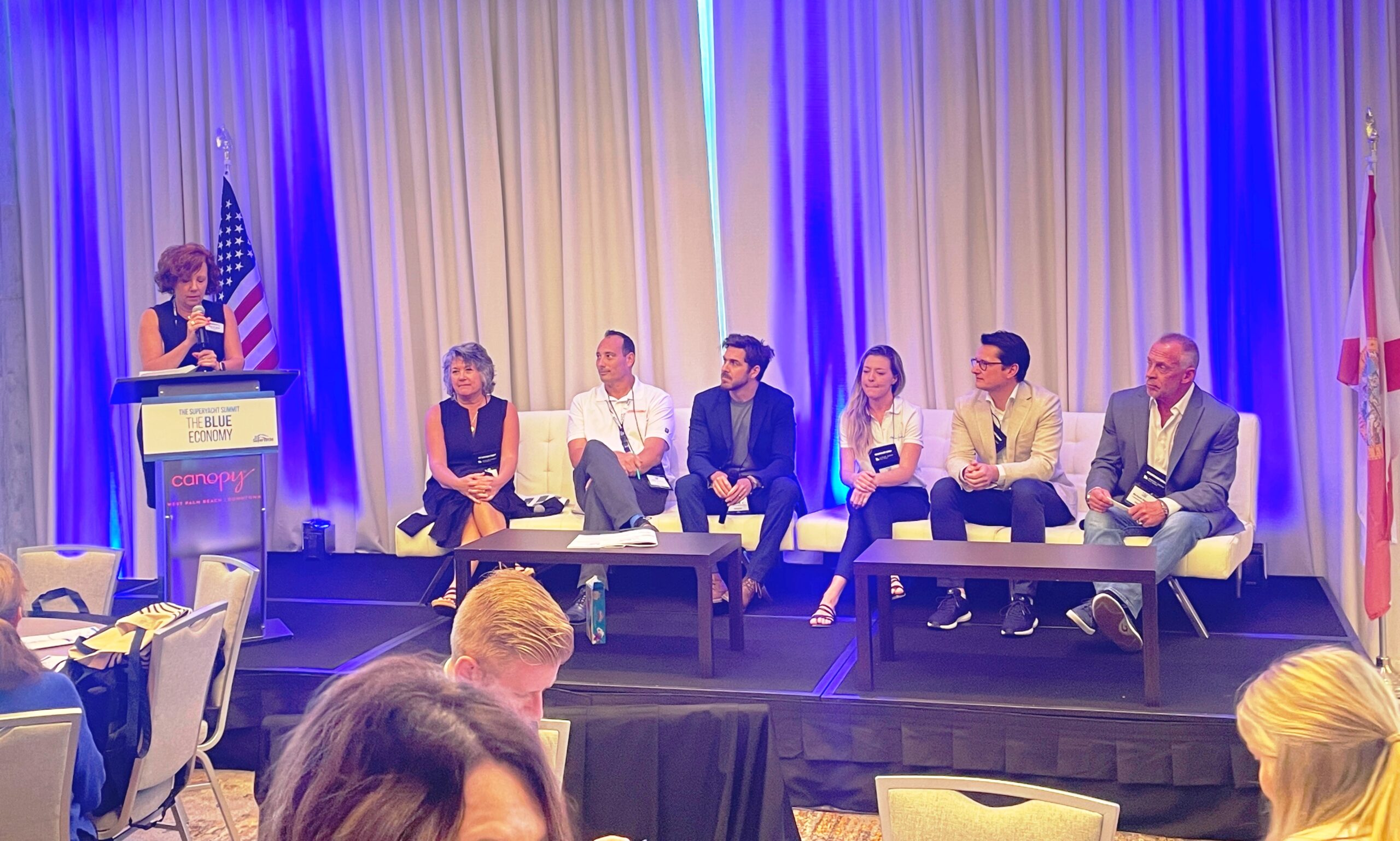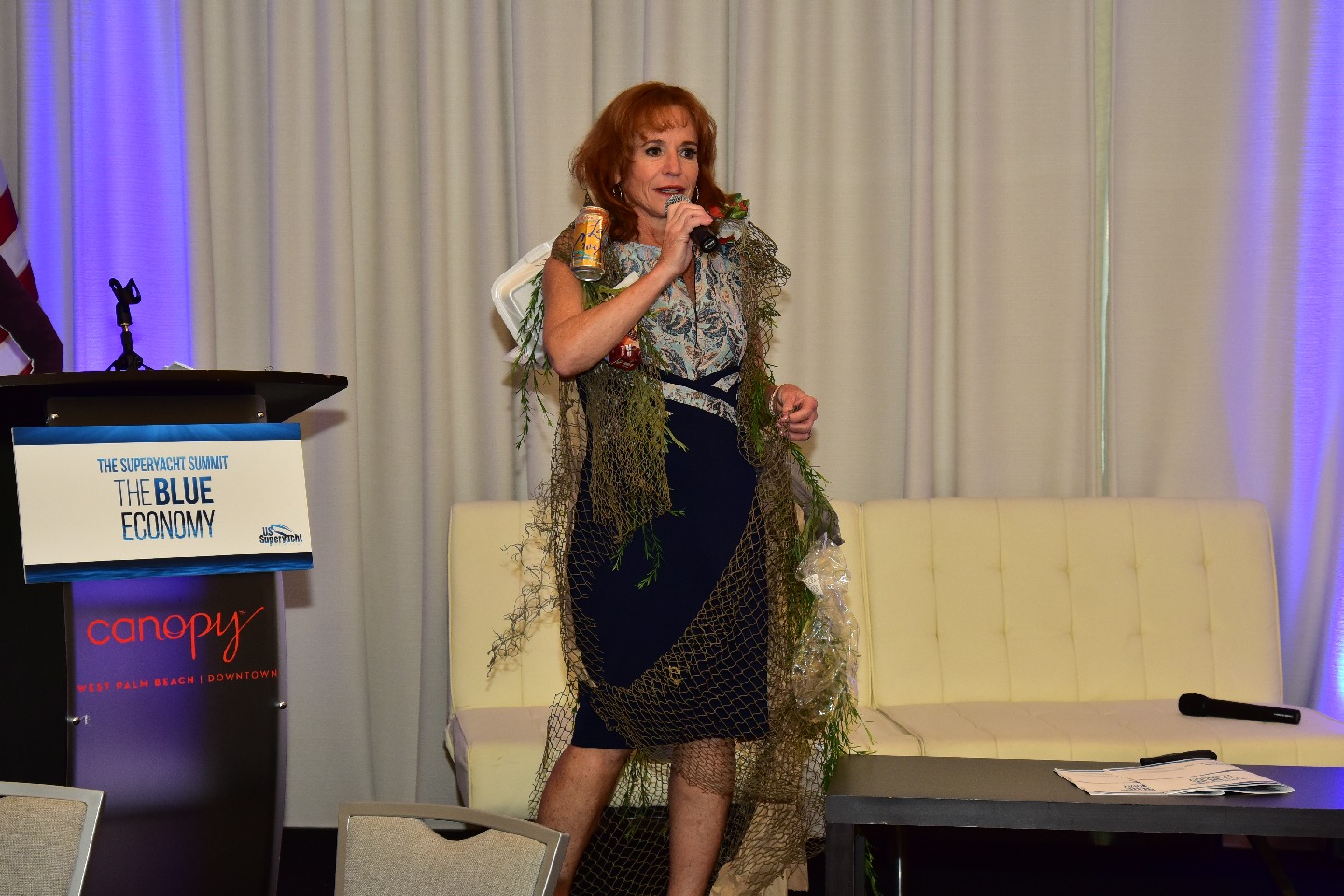 This year's new location at the Hilton Canopy provided a convenience to attendees and allowed for a great crowd. This premier event would not have been possible without the support of our sponsors, including Burger Boat Company, Engineered Yacht Solutions, Marine Group Boat Works, CBRE, Cross Chartering, Akzo Nobel (Awlgrip and Interlux), Suntex Marinas, IRI/Marshall Islands Registry, Saunders Yachtworks, Superyacht Northwest, Oasis Marinas, Shore Premier Finance, Savannah Yacht Center, Alexseal Yacht Coatings, Marina Coast Homebeach Club Peru, The Baker House 1650, and YATCO.
Each attendee walked away with the little steps that they can do individually to begin to be their own small container of play dough.