2nd Annual Inspire Initiative leaves sold-out crowd celebrating strength and inspiration

The Inspire Initiative lived up to its name once again with the assembly of A-list of speakers and panelists who provided inspiring stories and wisdom that literally electrified the room.  Attendees embraced energetic plans and indispensable information for their personal and business successes.
The Inspire Initiative…is a movement created by USSA President, Kitty McGowan in 2022 to celebrate, empower, showcase and support the women of the yachting industry.  The Committee came together this year not sure how to exceed the expectations from the huge success of the first event.  Hard work and the power of a fantastic committee with great connections created an event that exceeded expectations.  With a unique blend of speakers and panelists, attendees walked away with a reminder to be strong, dynamic, powerful, intelligent, fun and most importantly…themselves!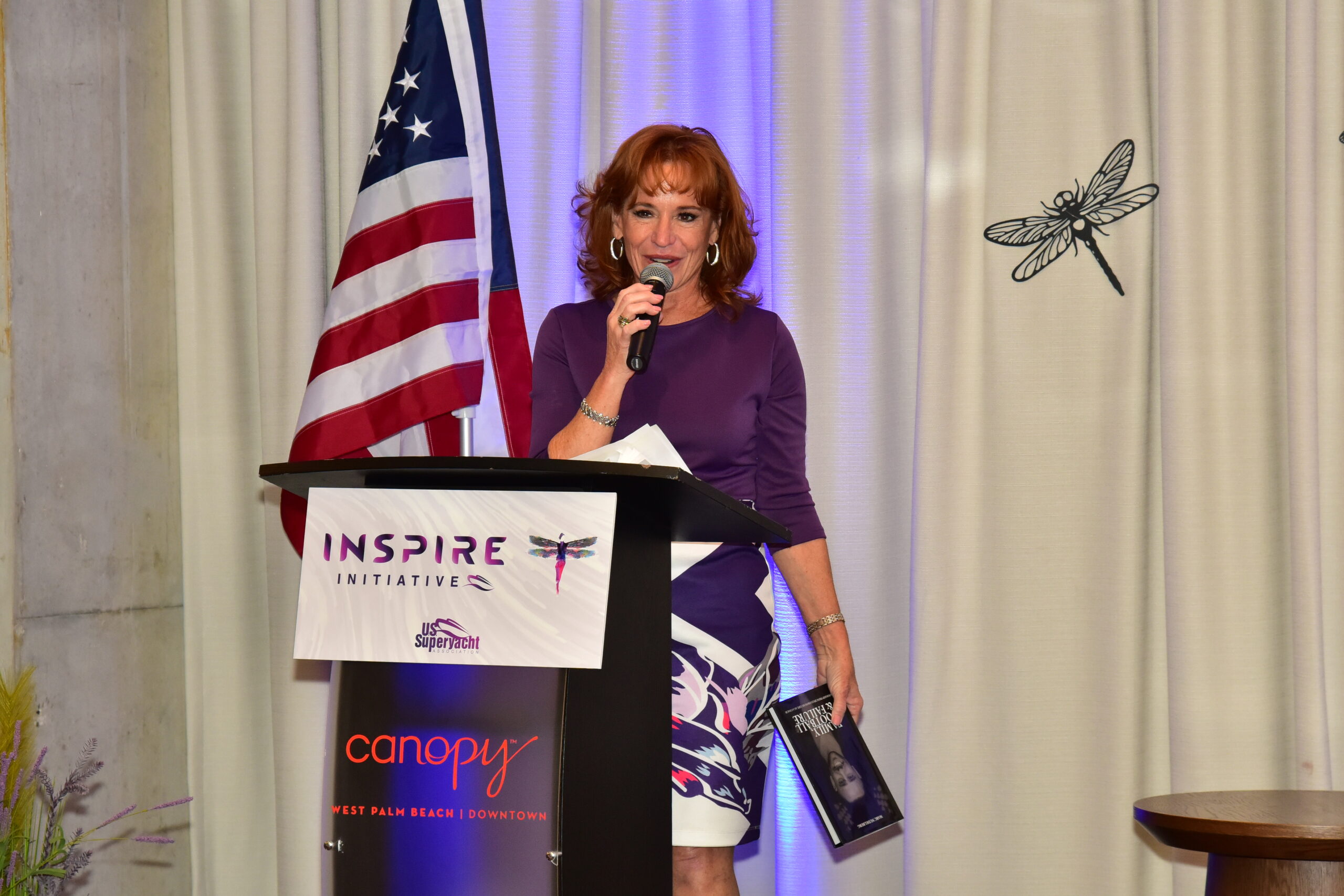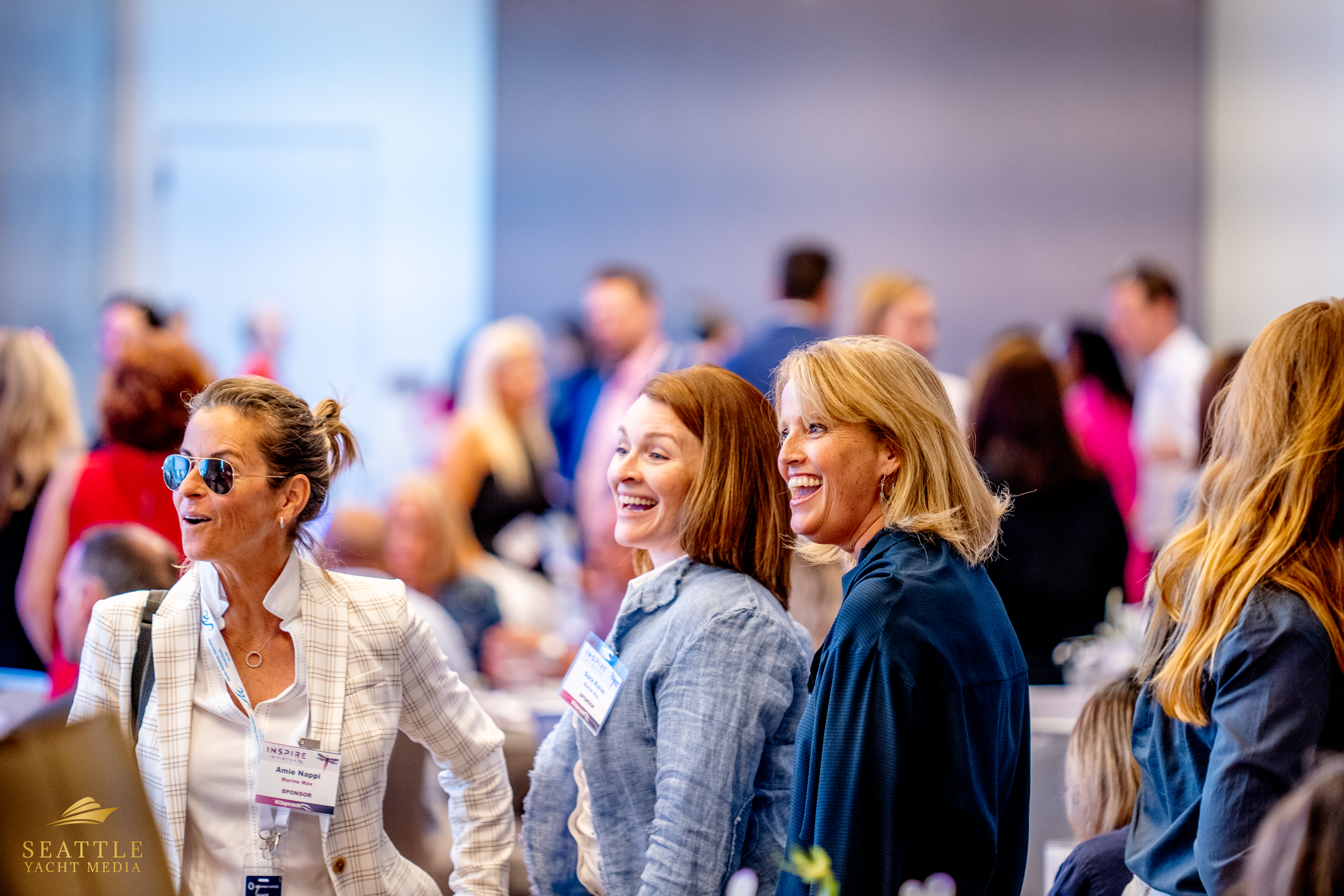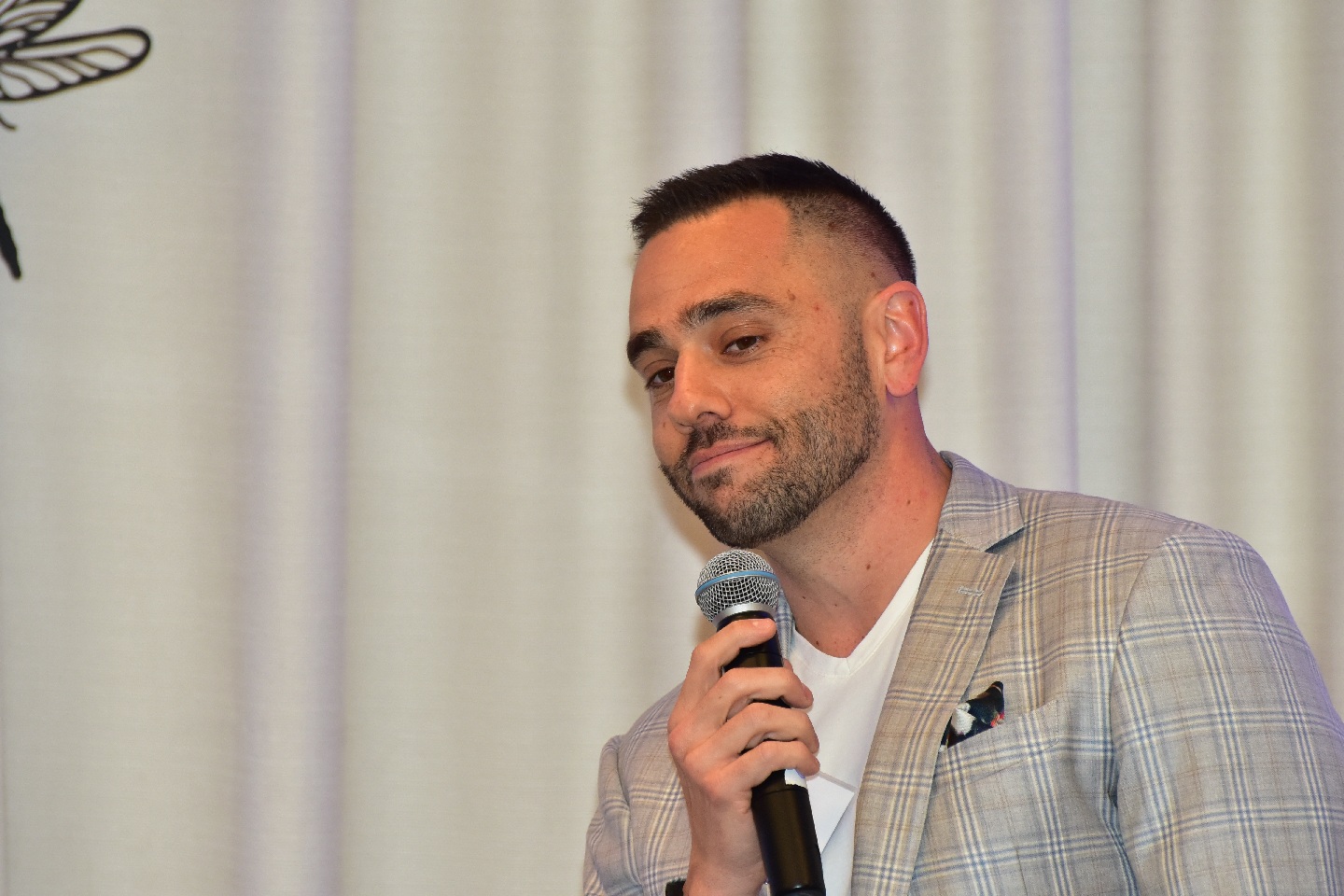 "I am" is a powerful statement and a recurring theme from this year's Inspire Initiative.  Marc Nudelberg of On the Ball Ventures kicked off the presentations to the room of industry leaders with two powerful words.   
He was then followed by 12-time Olympic Champion Dara Torres, who took the stage with her powerful stories of each time she might have decided not to get back in the pool thinking she had met her goals.  However, each year she took the leap and jumped back in to medal…the last time at the age of 42.  Her tenacity, discipline and strength of character was evident as she encouraged everyone to never give up on their dreams.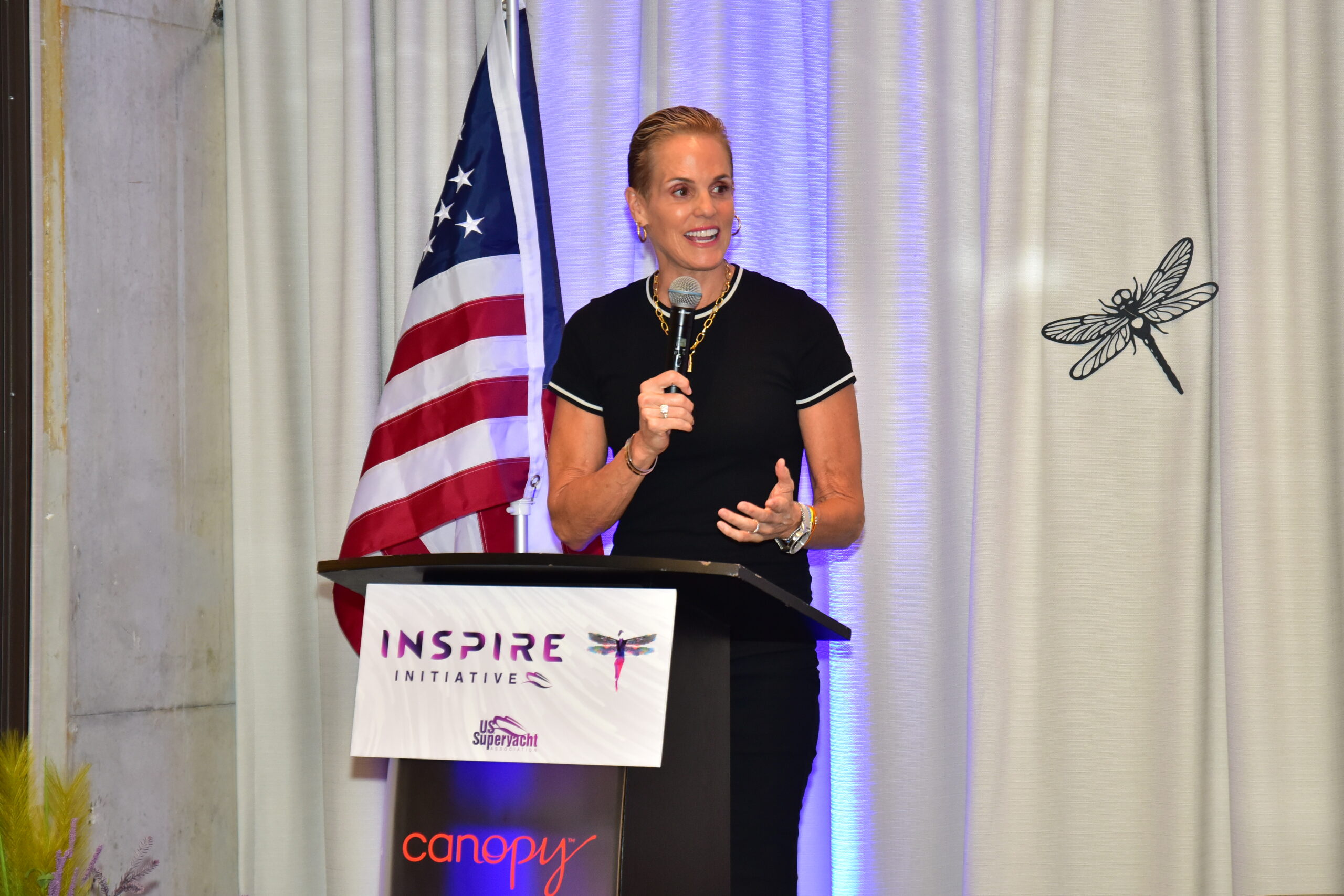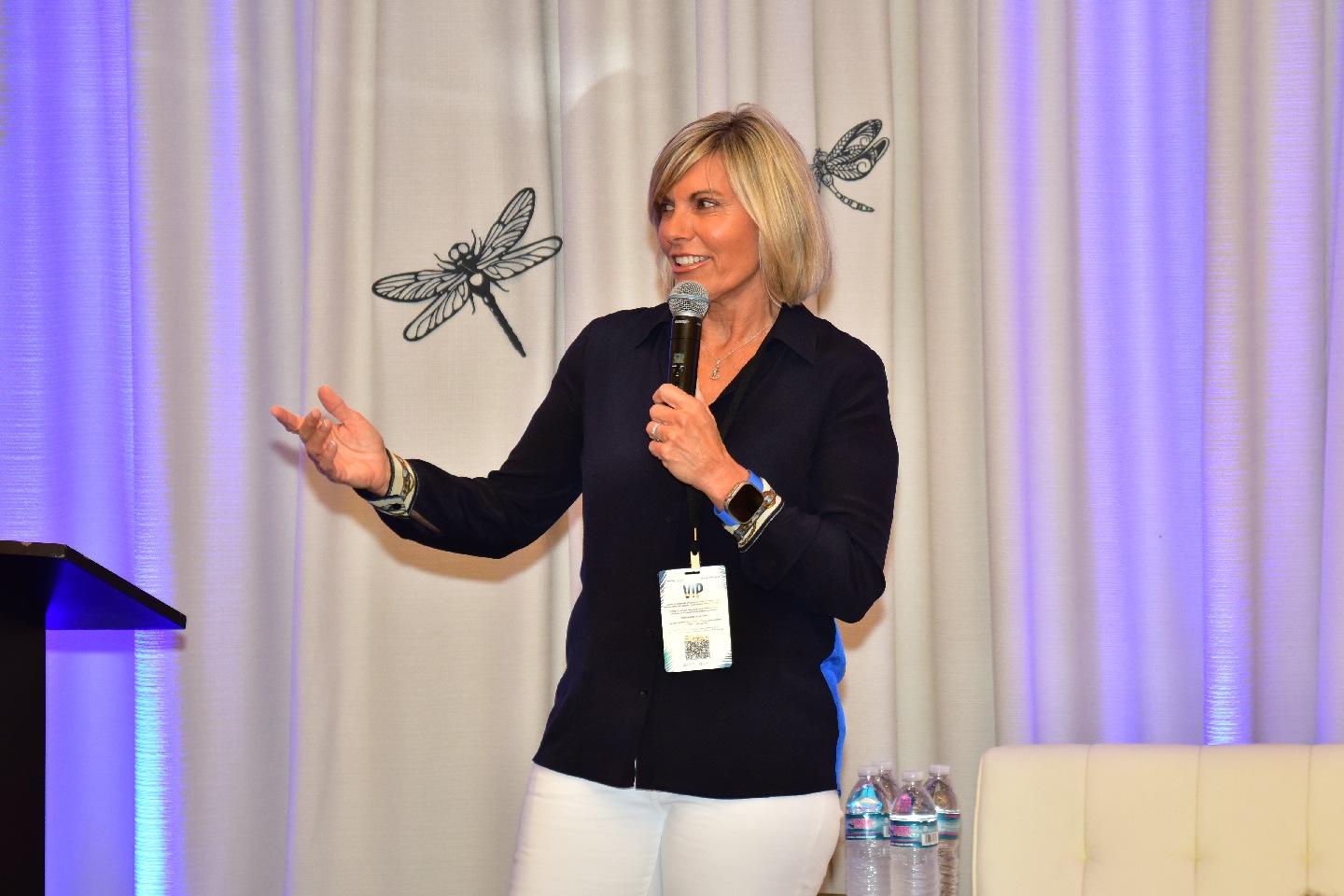 Captain Sandy Yawn of Bravo's Below Deck Mediterranean who has become an industry icon who works to inspire women with her own story and positive outlook was the last key note speaker talking about the power of relationships.  
Whether it was Marc explaining the importance of learning from failure, Dara offering time and again the reasons she never gave up and just got back in the pool when everyone thought it was time to retire or Sandy overcoming so many obstacles and still remaining positive, it was unanimous that all of these powerful speakers each learned to find their strength in themselves. 
Just when you thought this event couldn't make you more inspired…Moderator Bob Denison, Denison Yachts then took the stage to masterfully moderate a powerful panel of women including Rose Damen, Damen Yachts; Kristen Bernard, President, Cotes de Femmes Wines; Katie Hagen, FHG Marine Engineering; Kristina Hebert, Ward's Marine Electric; Rhoda Mae Kerr, Fire Chief, City of Fort Lauderdale (Retired).  Each from different industries and stages in their careers showcasing the importance of work/life balance, confidence, tenacity, breaking through their own barriers, the ability to accept a helping hand from mentors and finding their way toward accomplishments.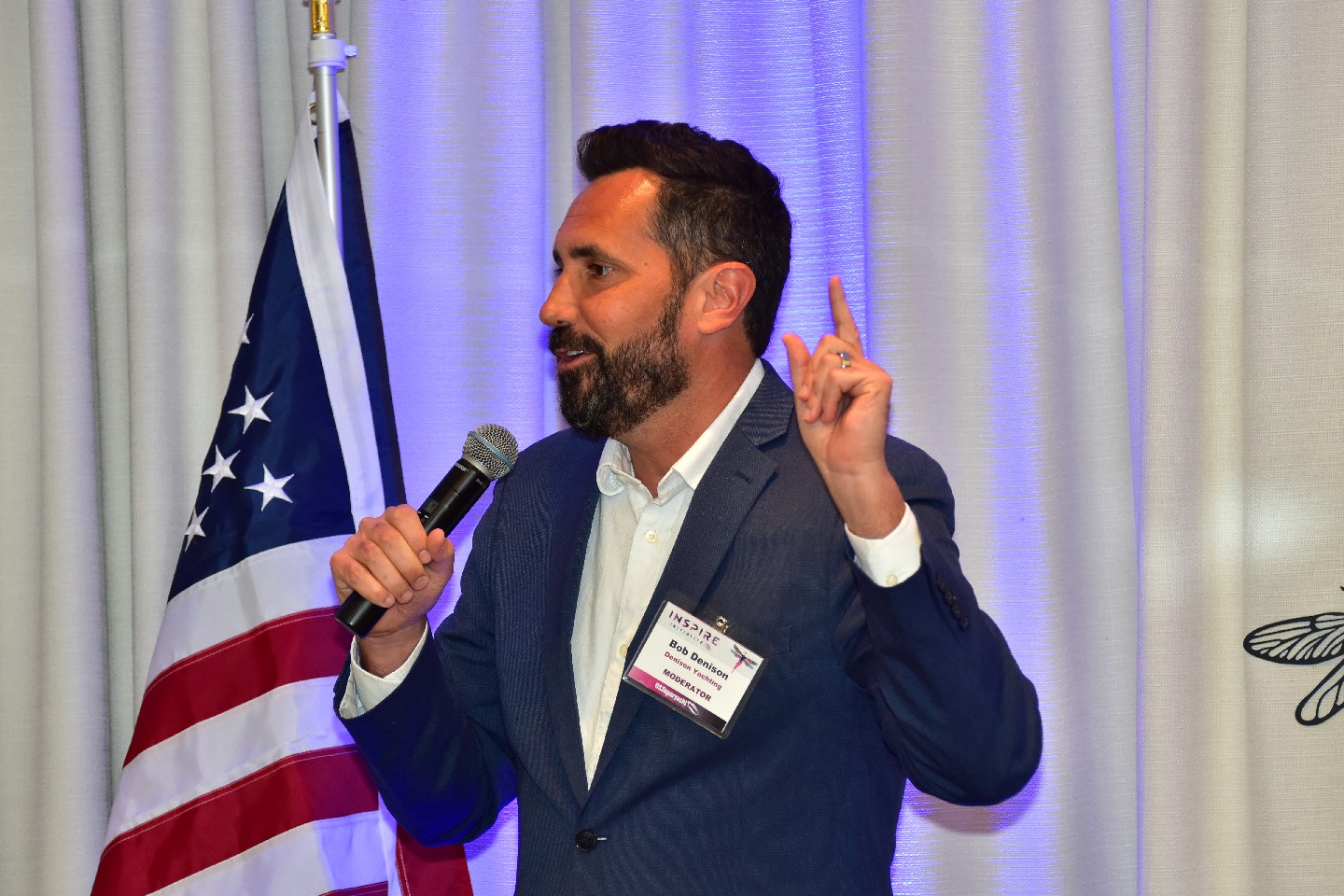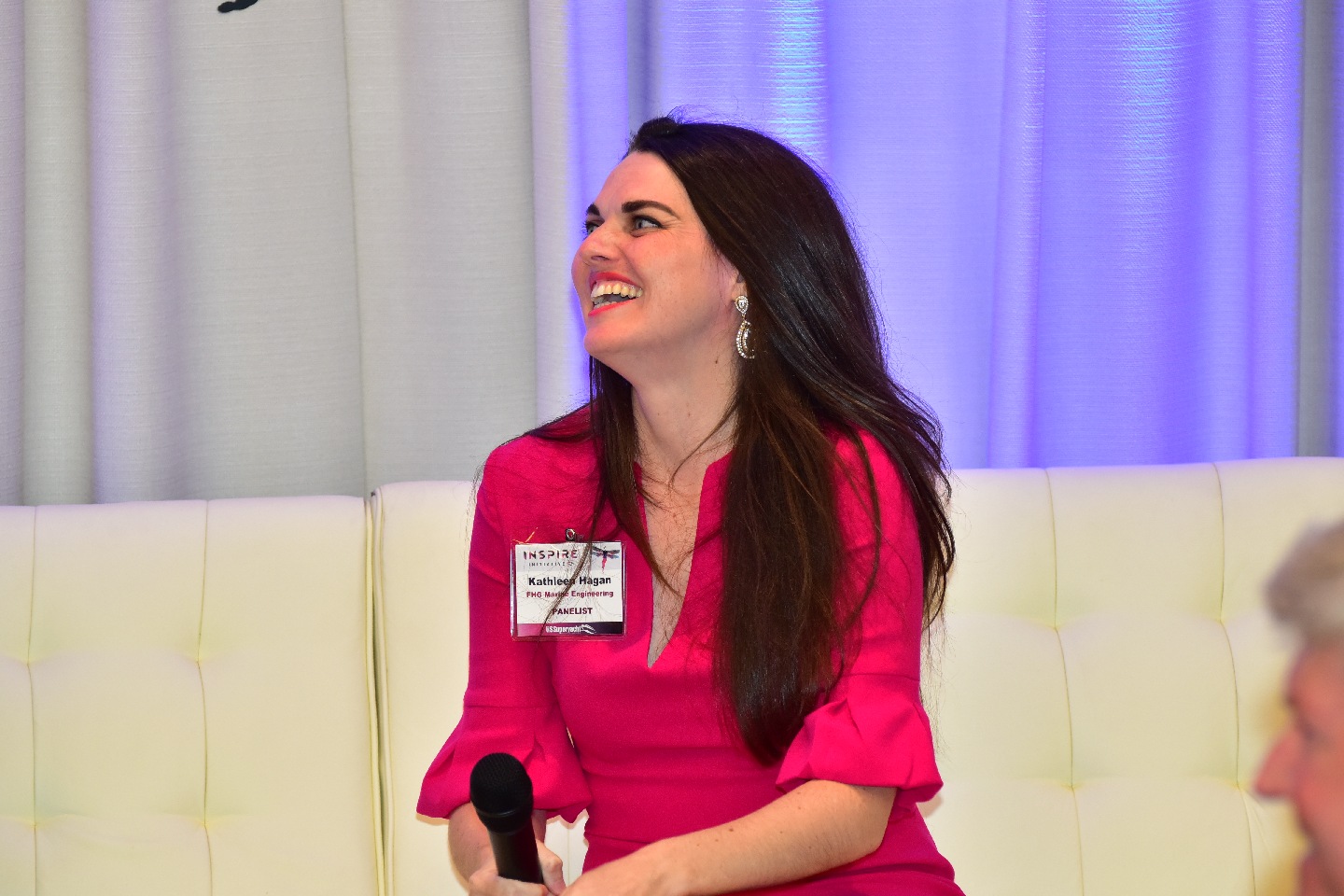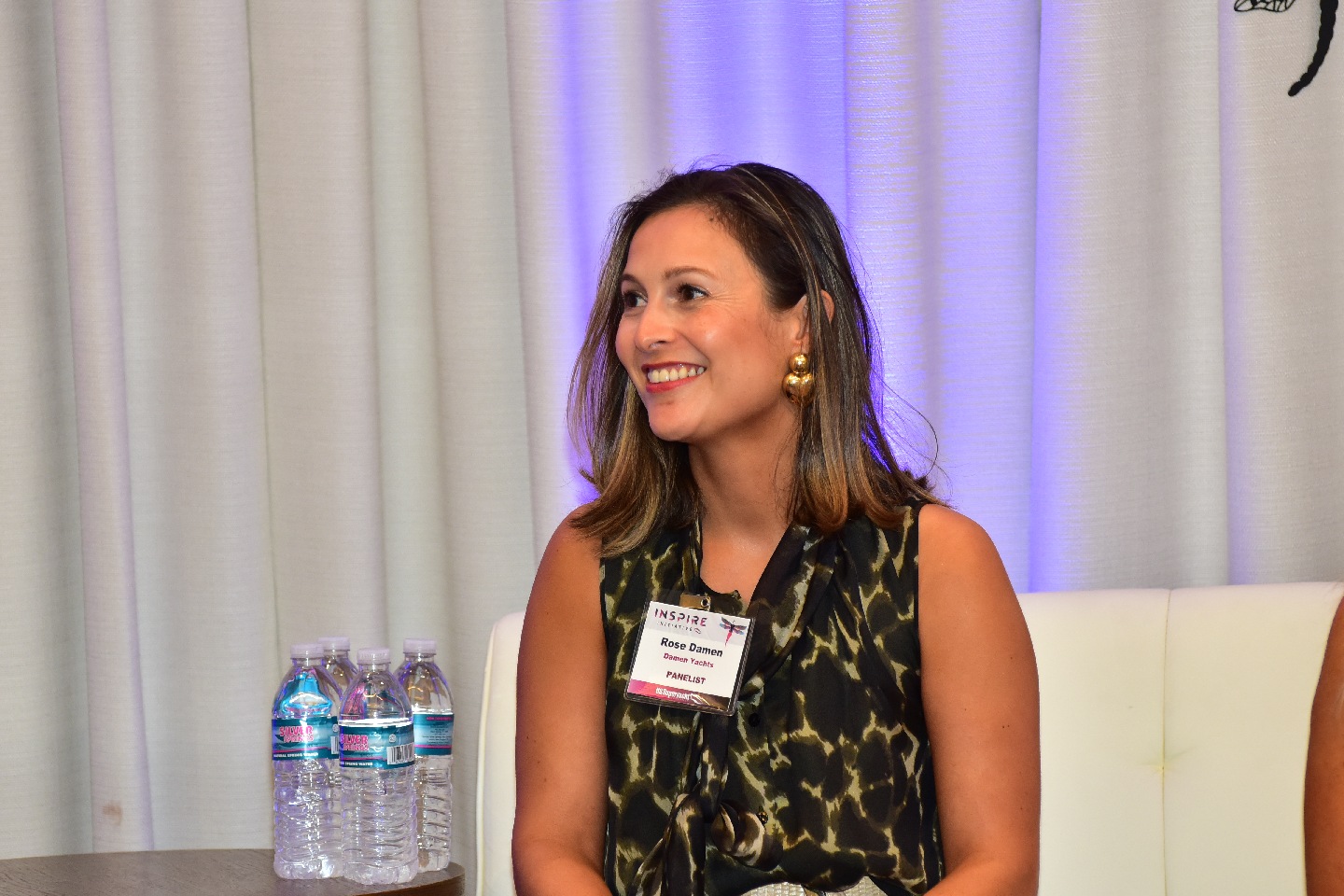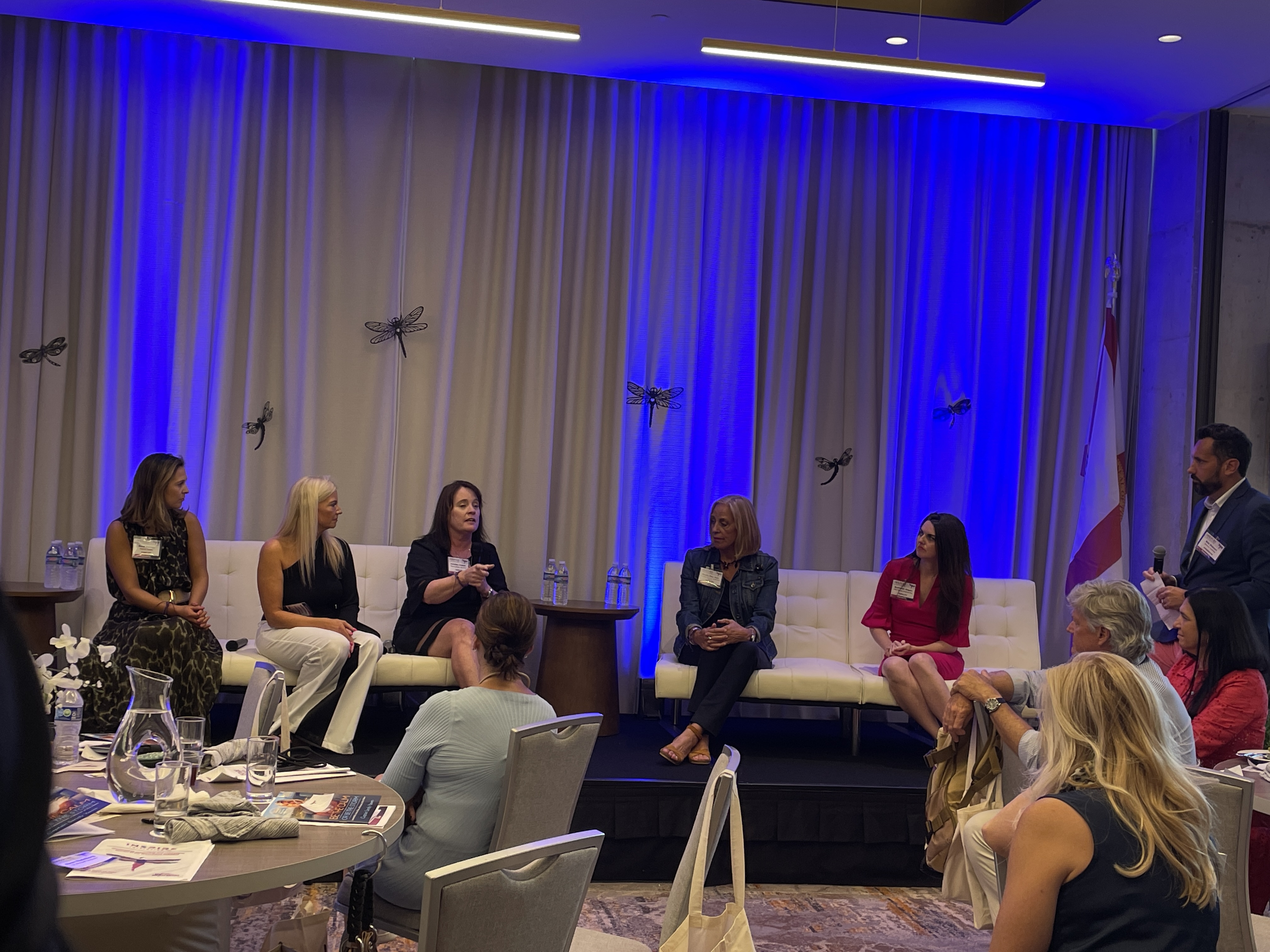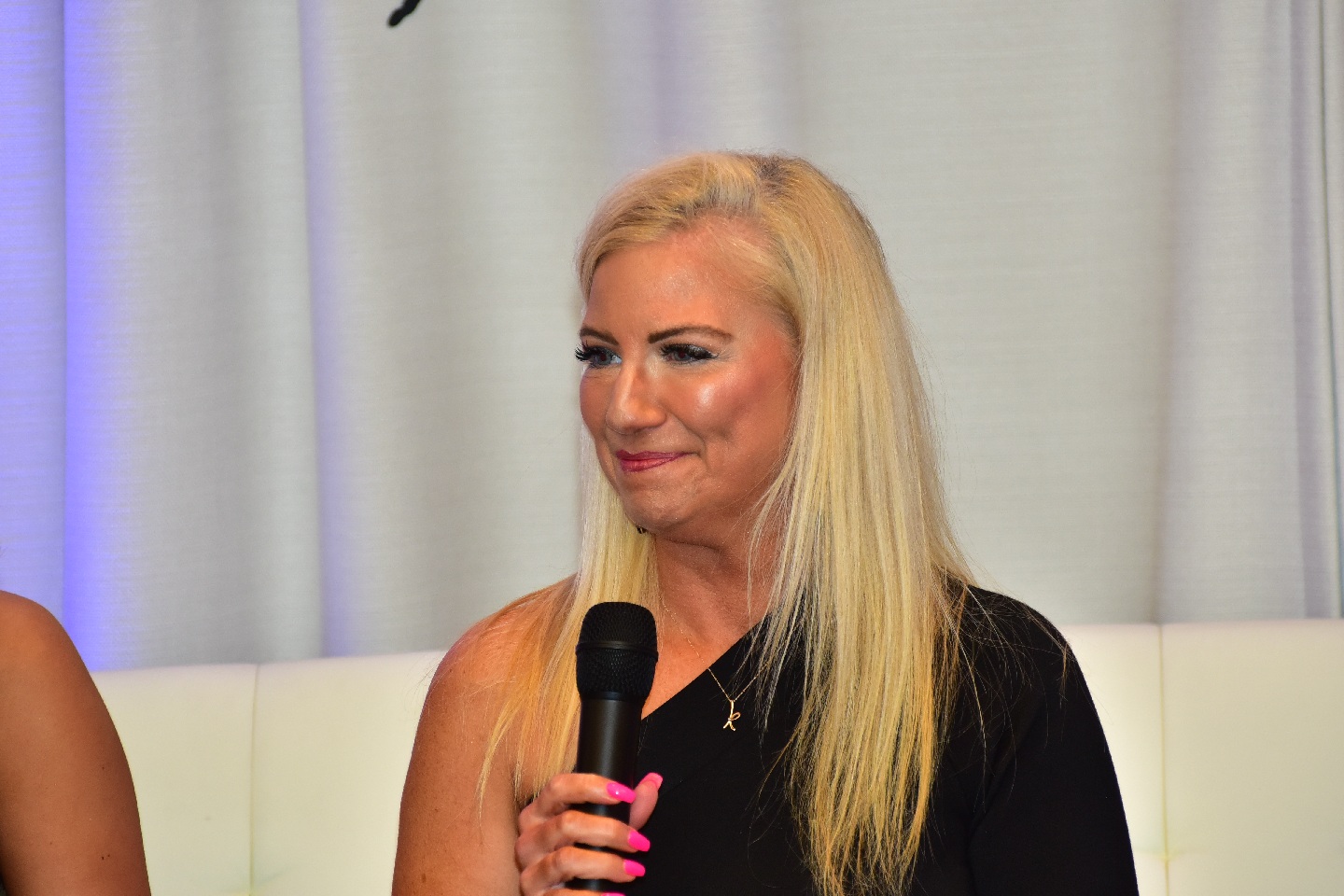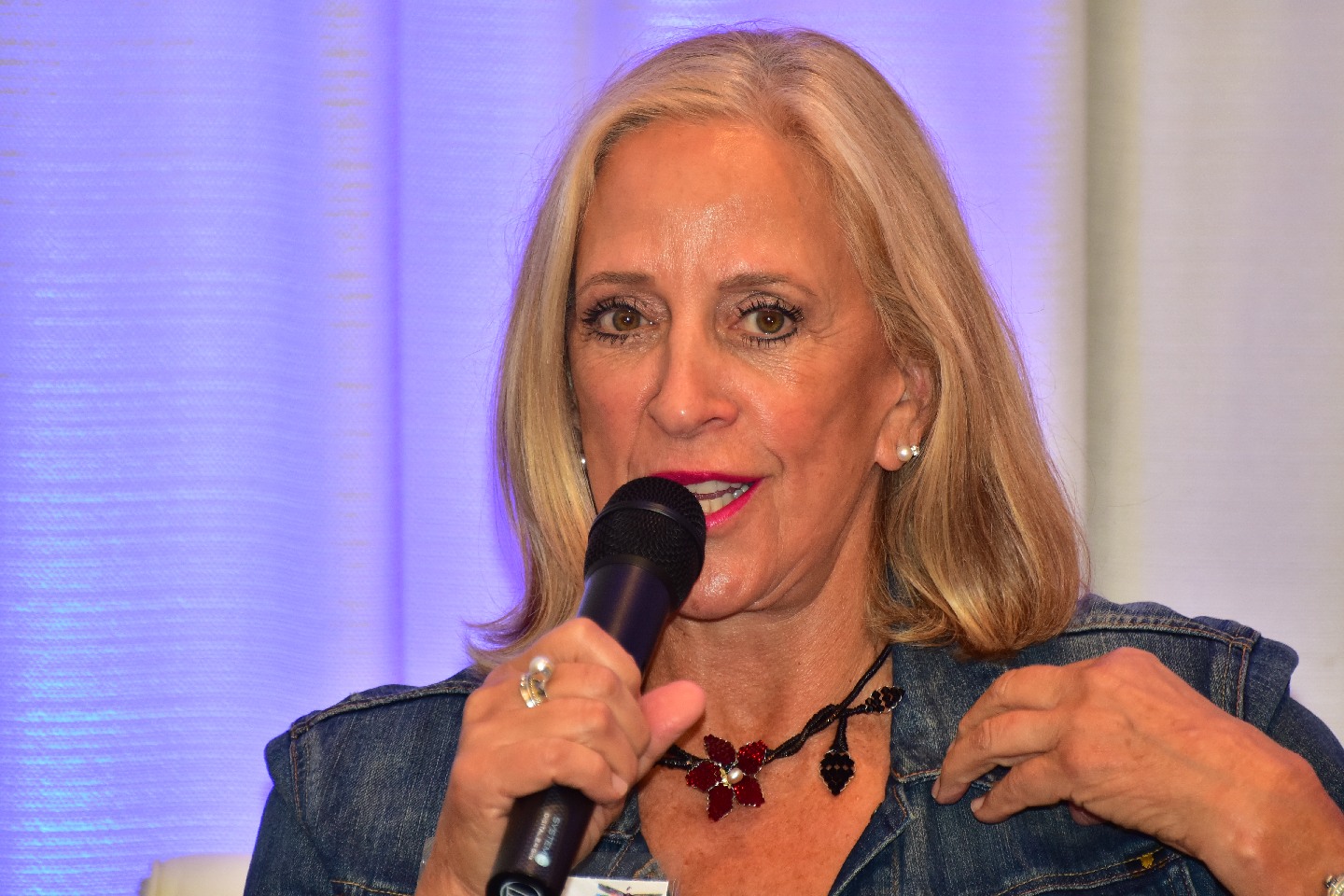 The Inspire Initiative was created to provide a place where women can gain confidence, work together and Inspire each other to be our best each day.  Everyone who attended this event walked away with a better understanding of what "I am" means to them.
This day of inspiration, motivation, and energy could not have been possible without the support of our amazing sponsors MarineMax, Safe Harbor Marinas, Engineered Yacht Solutions, Marine Group Boat Works, Total Marine Solutions, Robert Allen Law, Oasis Marinas, Ethical Yacht Wear, The Yacht Stew Academy, Superyacht Northwest, Pacific Yacht Management, The Baker House 1650, Marina Coast Peru, YATCO, Côtes de Femme, Informa, First on Deck Marketing, The Marshall Islands Registry, Suntex Marinas, Romora Bay Resort and Marina
Camaraderie and networking continued after the event with a variety of activities. Members and guests participated in an auction to benefit Captain Sandy's Charities, book-signings with Marc Nudelberg and Capt. Sandy Yawn, and a Rosé All-Day event with panelist Kristin Bernard's company, Côtes de Femme.