Partner with the USSA and experience ALL the Sky Lounge has to offer!
The Fort Lauderdale International Boat Show (FLIBS) is scheduled to take place October 25-29, 2023.  The USSA has once again curated a variety of promotional opportunities and experiences that provide members with the ability to maximize their exposure with key target markets along with a variety of price-point options to fit every budget and exceed expectations.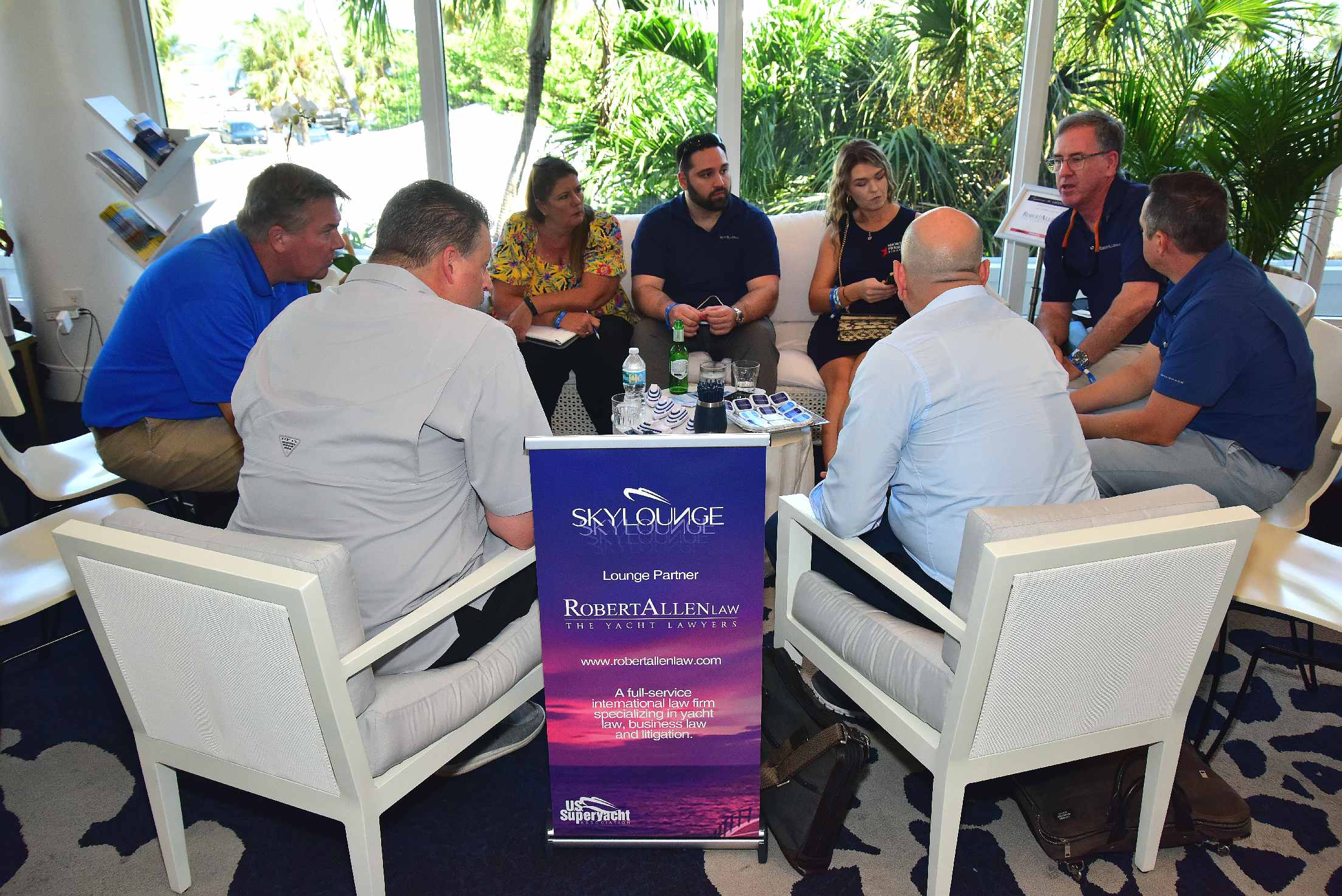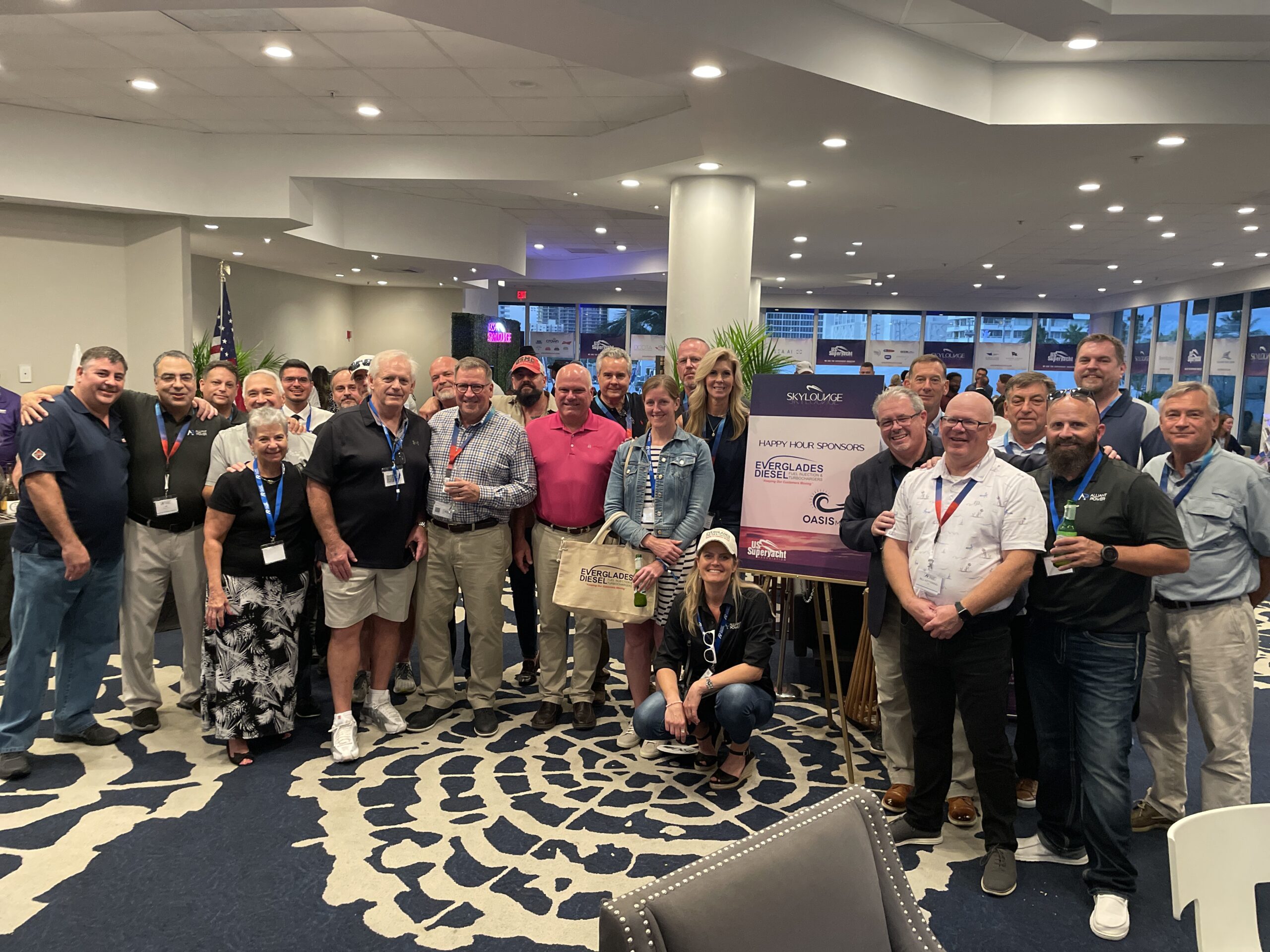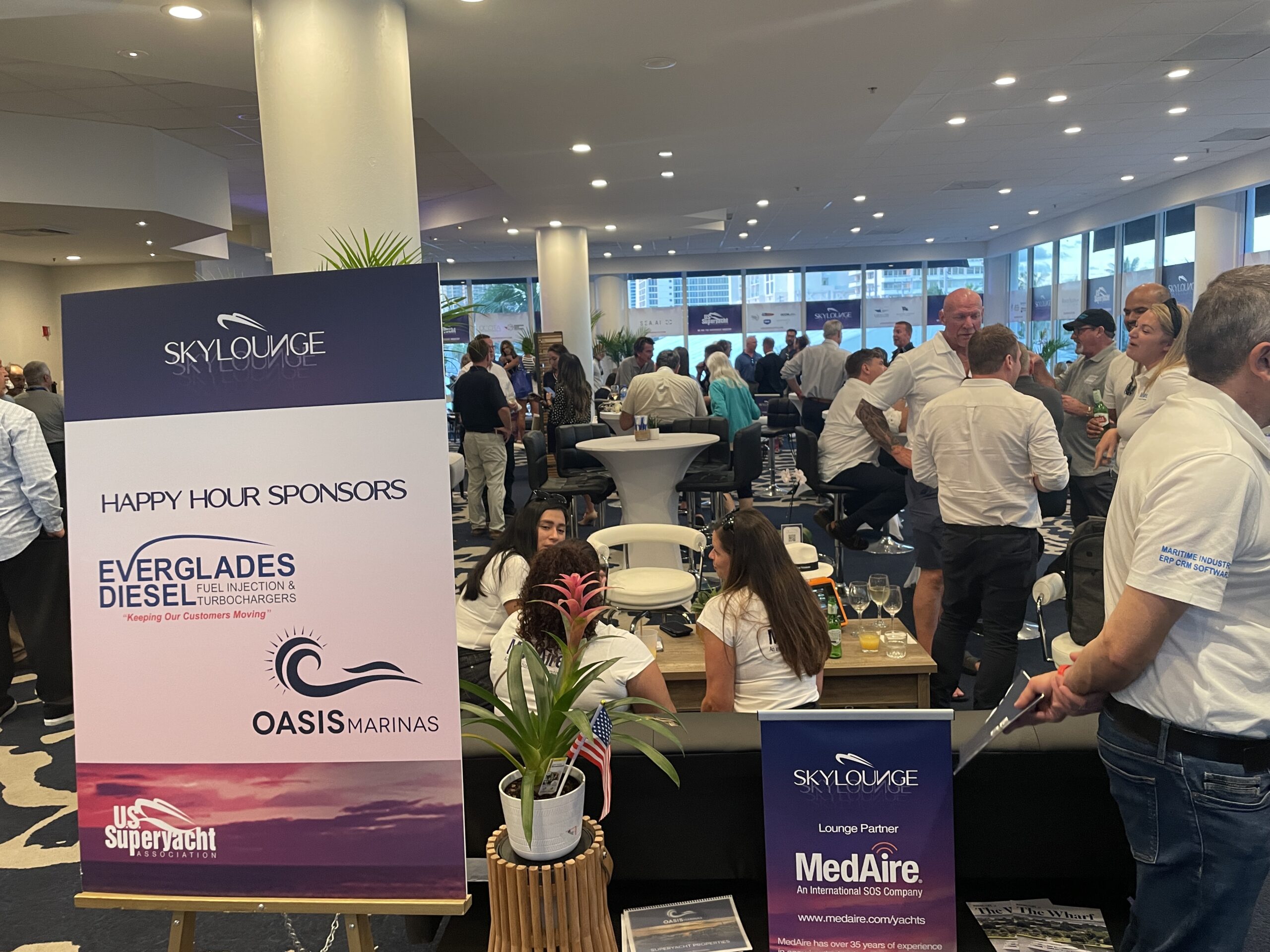 USSA Sky Lounge: This members-only /VIP lounge, located only steps outside the hustle and bustle of the Show on the 2nd Floor of the Bahia Mar Hotel, provides the perfect location for casual meetings in a comfortable and private setting. This exclusive destination, open during the key days of the Show (Wednesday-Saturday), will once again feature daily continental breakfast, access to premium bar and beverage services as well as nibbles and gourmet food offerings.  In addition, innovative activations and events provide sponsors with access to key target markets and new business opportunities. Sponsorship of the Sky Lounge provides companies with the perfect blend of engagement and exclusivity in a spectacular setting—allowing them to focus on the needs of their customers and driving new business.  Whether you're looking for a social atmosphere, business setting, or the best of both worlds to impress your customers, the Sky Lounge brings it all! 
Events & Networking: The USSA will once again create unique events, both in the Show itself and in the Sky Lounge area, designed to attract and connect quality top-tier executives, yacht owners, captains, agents, builders, marinas and the full gamut of decision makers with USSA members in an innovative way. These activities are another way for partners to get their brands noticed!
Exhibit within the Show: The USSA has a Pavilion within the Yachting Tent with individual company booths.  There is no other location or organization in the Show that provides fully turn-key stands with furniture and graphics, daily activations to drive attendance, in-show concierge service, in addition to an extensive marketing and promotional campaign across all social media channels (prior to, during and post Show).  This area is currently SOLD-OUT, but Partners within the Sky Lounge will also be featured within the USSA exhibit space within the Show.