USSA 16th Annual Meeting

Don't miss the USSA's Annual Meeting
Friday, October 28th at Bahia Mar
Celebrating 16 years of supporting the superyacht industry.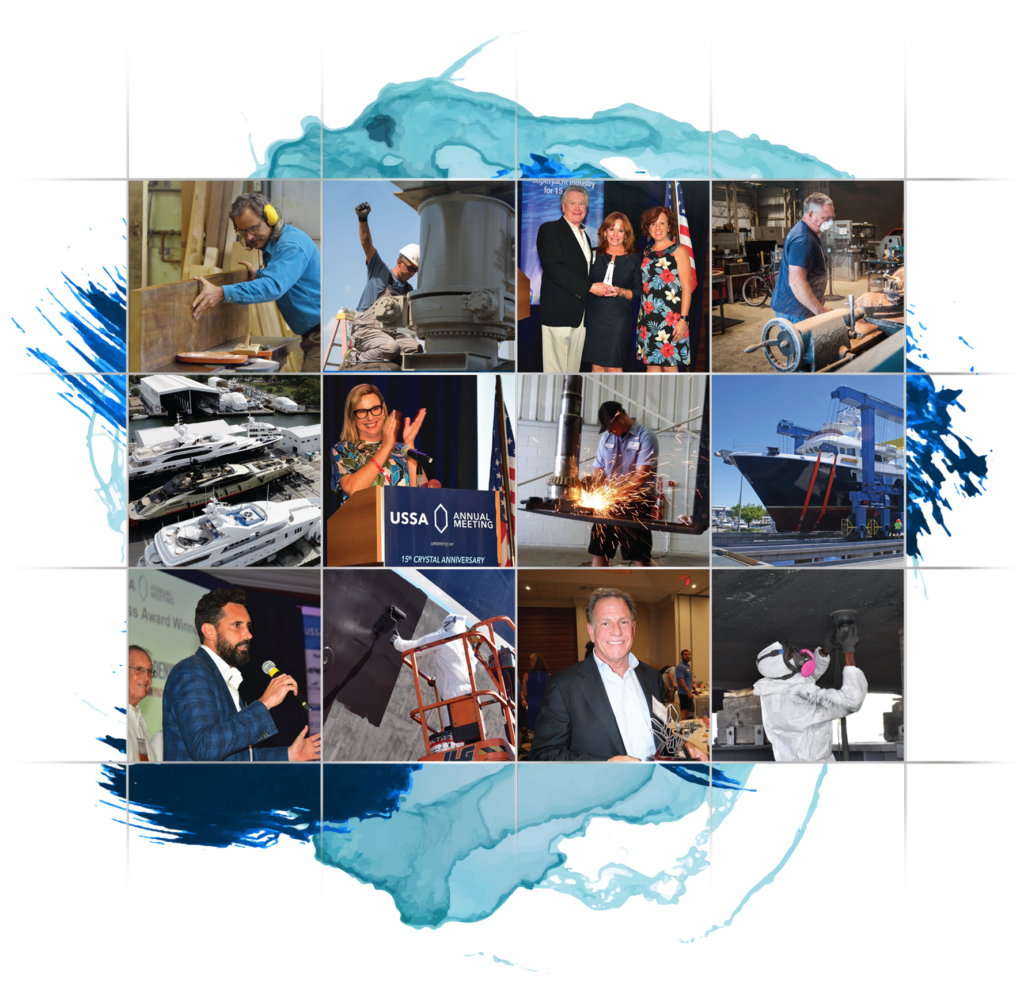 Highlights include:
High level industry networking
State of the association
Critical updates from industry partners
Annual Awards of Excellence
Golden Compass | Beacon | Young Industry Leader &
New this year – the Gertrude Denison Woman of the Year Award!
Key industry projections, trends and data
Plus much more….
This is the ONE industry event at FLIBS you won't want to miss!
Sponsor Today and support the USSA's advocacy efforts and gets your company prominently featured to Industry Leaders!
Sponsors will be prominently featured throughout multi-faceted promotional campaigns that will reach tens of thousands of highly qualified and targeted audiences prior to, during and after the event. This unique and professionally produced program is the premier way to showcase your company to the elite of the superyacht community worldwide.
Partnerships start at only $500. If you don't see a level that meets your needs or you wish to simply make a donation to support the USSA's efforts, please don't hesitate to contact the USSA office to create the perfect program for you.
DON'T MISS THE BOAT ON THIS OPPORTUNITY!
Contact the USSA Office via email at info@ussuperyacht.com for the Full Partnership Package