A Global Destination Roundtable luncheon, was a Show highlight on Thursday, designed to showcase and share destination's best practices, successes and challenges.  It was presented by ProColombia, Superyacht Northwest, Superyacht New Zealand and sponsored additionally by Superyacht Australia, Gold Coast City Marina, Pacific Yacht Management/Salmon Bay Marine Center; Costa Rica Marina Association, Safe Harbor Marinas, IGY Marinas, Romora Bay Resort & Marina, AYSS, Cuba Luxury Experience, The Baker House and Marina Coast Peru this event offered a perspective on all corners of the world.  Representatives from many countries, including the Bahamas, Bermuda, Costa Rica, Cuba, Puerto Rico, US and British Virgin Islands, Panama, Colombia, Peru, Chile, Australia, Tahiti, Antarctica, as well as the U.S. west coast from Alaska to California, all had an opportunity to collaborate, build relationships and new visions for the future.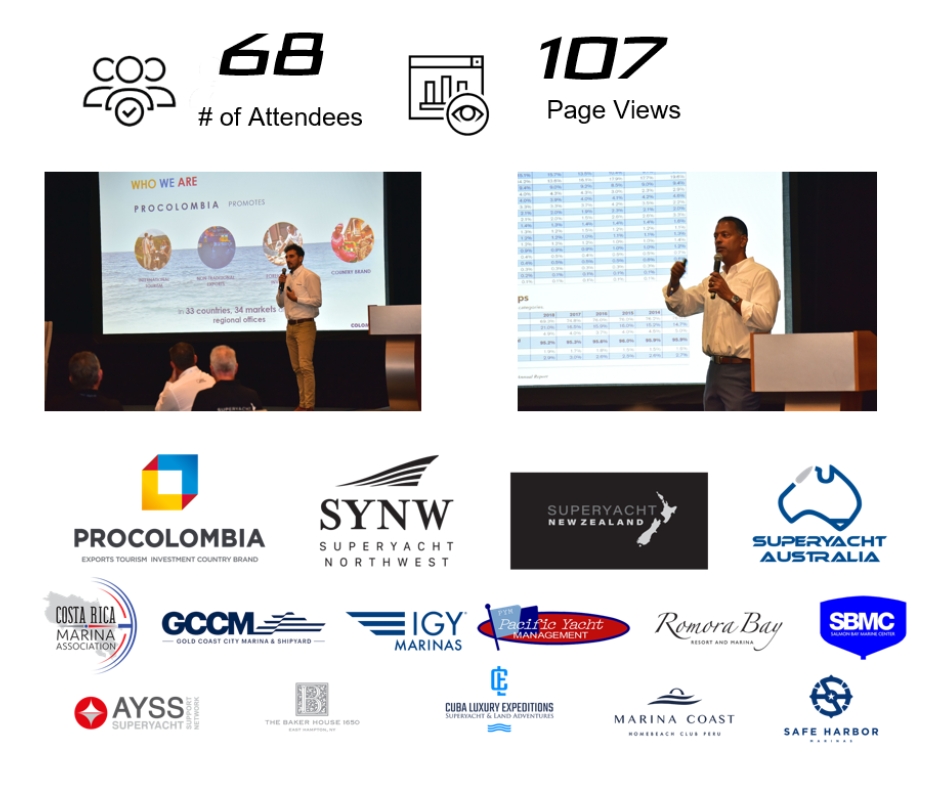 The Engineering Panel presented by Engineered Yacht Solutions, featured a panel of industry experts that led an engaging and interactive discussion.  Moderated by Brent Allsop, RMK Merrill-Stevens, the panel featured Andy Lynskey, Datum RMS; Brian Sheridan, Engineered Yacht Solutions; Engineer, Christain Berchon, M/Y Rearden Steel and Richard Grennen, FHG Engineering.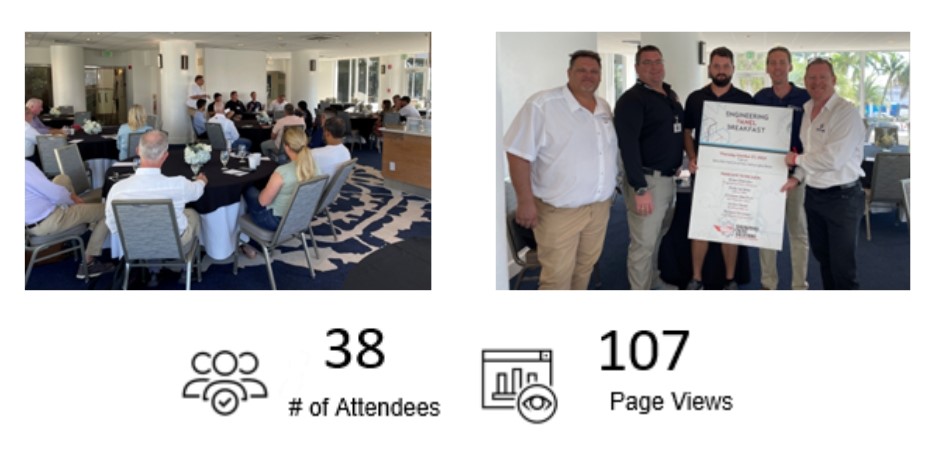 The Inspire Initiative – FLIBS Edition re-energized those in attendance and provided networking with others in an interactive & fun environment.   Michelle Alex, Founder of Engage, offered her unique energy and taught what it takes to become your own HERO filled with: Hope, self-Efficacy, Resilience, and Optimism. Targeted towards the women in our industry everyone in attendance walked away with a strength and ability to take on any challenge.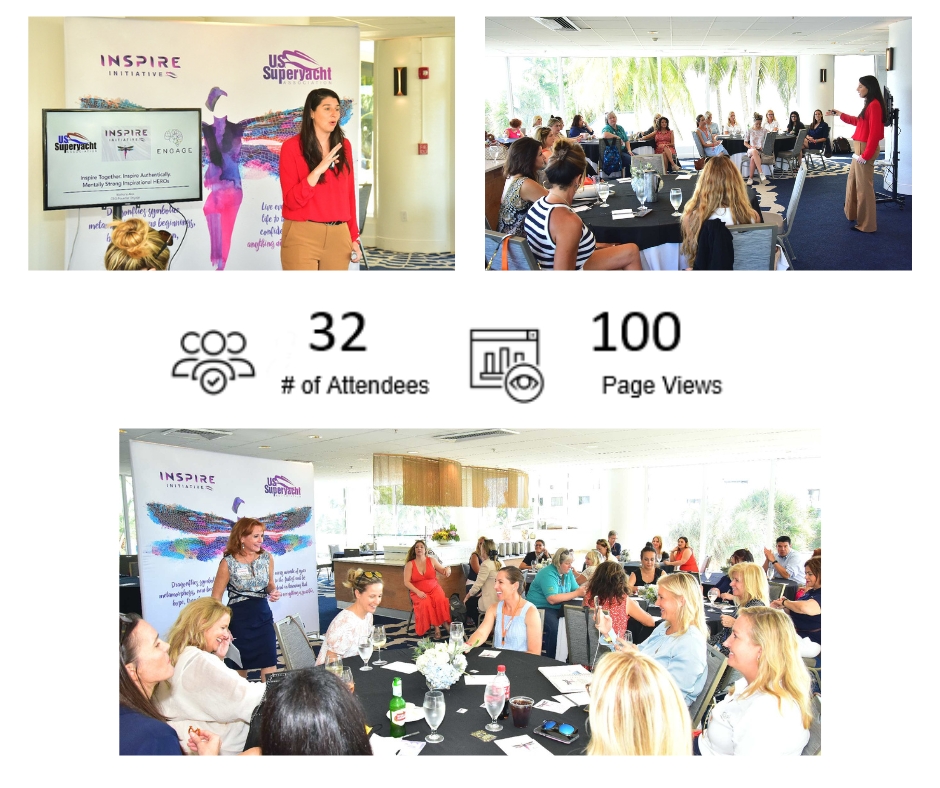 Channeling the spirit of Gertrude Denison, mother of the yacht interior industry, provided the focus of the Design at Sea panel that discussed the latest trends in Interior Design, Build & Technologies and was presented by DCOTA.  It was moderated by Anel de Castro, Design Center of the America's (DCOTA). Panelists included Aran Swart, RC Interior Design; Karen Lynn Poulos, Karen Lynn Interior Design; Rebecca Smith, Chief Stewardess and Kimberly Pucci, Kimberly Pucci Designs.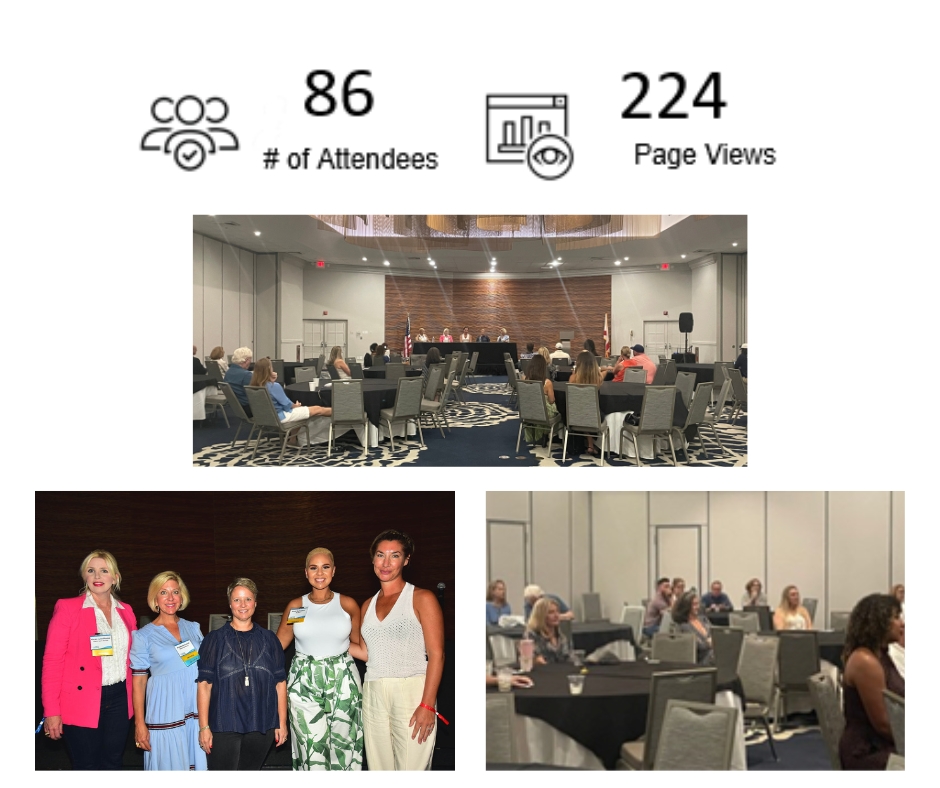 The final Show presentation was a late addition to the schedule, but provided cutting edge ideas that are propelling the industry into the future. Experts in the electric boating revolution including next-generation electric and hybrid marine propulsion technologies and port infrastructure solutions shared straight talk about the viability of solar panels as a primary power source in addition to what's on the horizon for mitigating the risks of lithium-ion battery fires. The event was moderated by Cecile Guaert, Boat International Media and featured panelists Cyril Silberman, Atlantic Marine Electric; Jenny Keisu, CEO of X-Shore; Daylin Frantin, Co-Founder & CFO of Flux Marine; Udo Willersinn, Yacht Sales International, J. David Weiss, Yacht Designer, repping Voltari Electric Yachts and Eddy Denison, CPYB.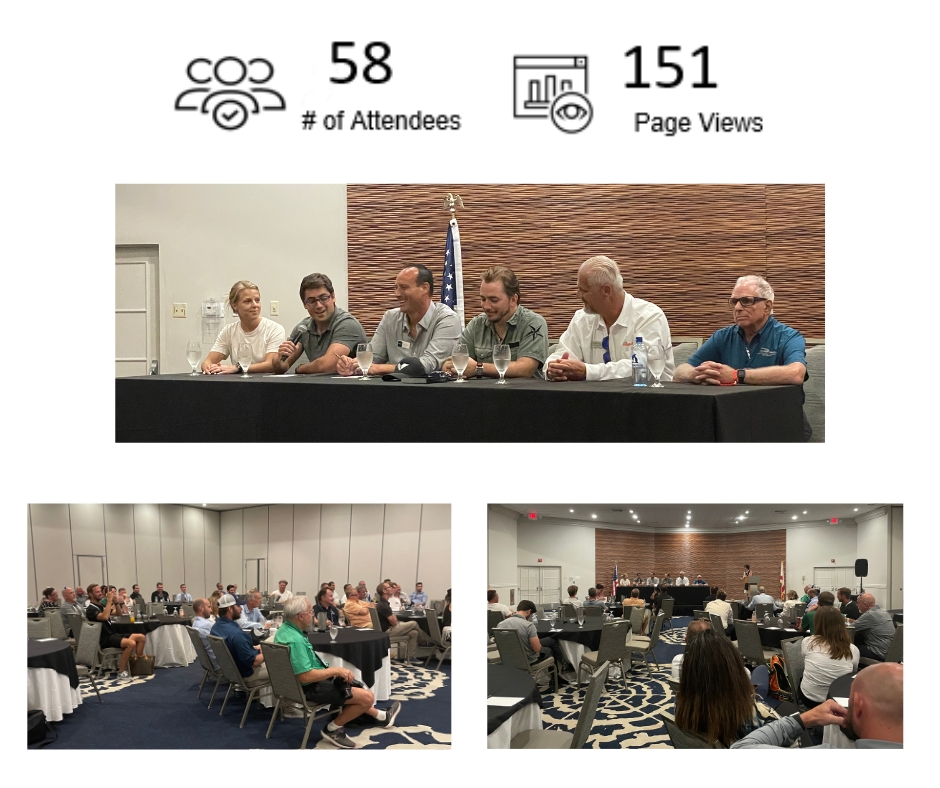 Captains, yacht managers and other industry leaders were provided an update and Q&A on the current international yachting regulations by Peter Southgate of the Cayman Islands Registry, Pete Chesla of IRI The Marshall Island Registry and Fabien Raffray & Dylan Vloebergh-Lair from the French International Register.