NEW Group Health Benefits Program
Medical | Dental | Vision
Your marine business can now offer health insurance to your employees, and right now is the perfect time to do so. As a member of the U.S. Superyacht Association, you have an extensive suite of benefits like Group Medical, Dental, Vision, and many other guarantee issue products for your employees that rival those provided by Fortune 500 companies. And, that's not all – USSA Members have a designated portal to assist in selecting these comprehensive benefits through your complimentary branded online enrollment portal.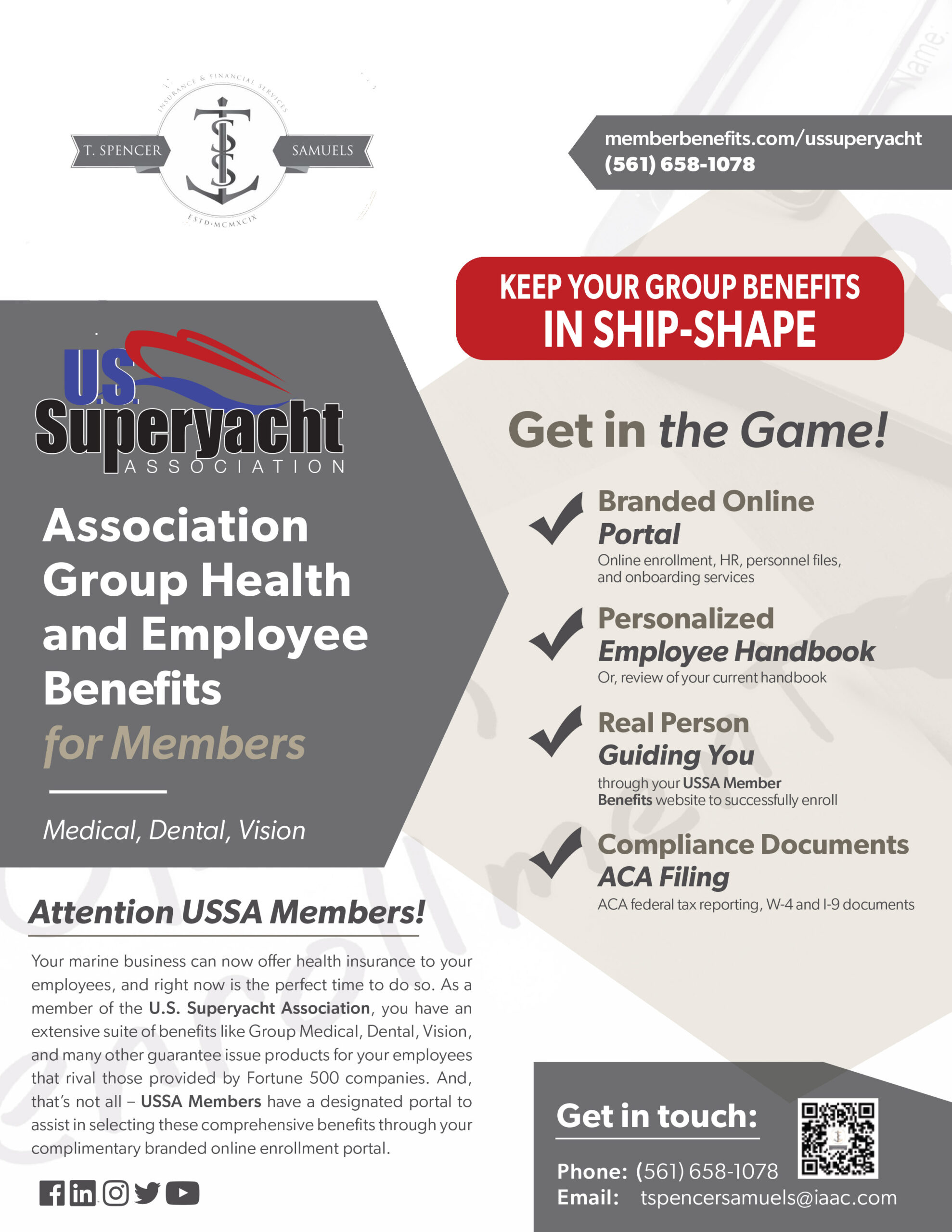 Check out the following testimonial from
Katie Hagen, COO FHG Marine Engineering, our
FIRST company to sign up for this program.
"We're extraordinarily grateful to USSA and T-Spencer Samuels. As a small business, having adequate proper health insurance for our team is invaluable. To go through a pandemic without it, has been a nightmare. Since onboarding our new group benefits, one of our employees even reported that compared to his former individual plan, he's now receiving even more benefits at a lowered cost. His deductible, out-of-pocket expenses, and monthly premium costs all lowered. He especially appreciated that with T-Spencer Samules he could personally speak to someone face-to-face." –Katie Hagan, COO, FHG Marine Engineering