Design at Sea
presented by DCOTA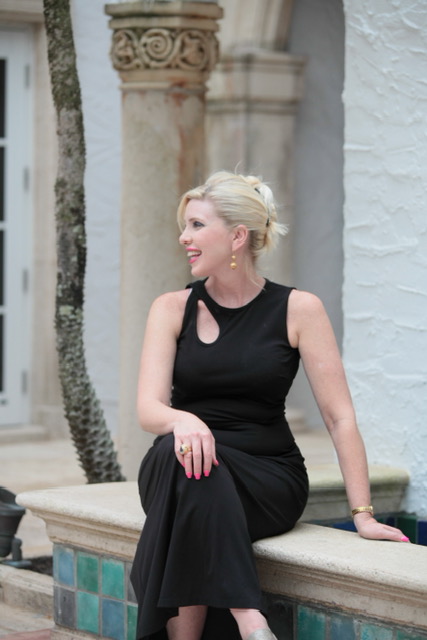 Karen Lynn Poulos
Karen Lynn Poulos has been actively involved in the interior design industry and yachting industry since 1996. She holds a bachelor's degree in interior design/interior architecture from the Art Institute which she received in 2003. Karen Lynn founded Karen Lynn Interiors in 2001 at age 27 (while still in her final year of design school) when she was given the opportunity to work internationally and do the interior of M/Y Shalimar a 102ft PR Marine new build yacht project built in Germany. Before the formation of Karen Lynn Interiors, she worked for 2 yacht interior design firms and a naval architect/boat builder as a design assistant and support staff.
     Karen Lynn and her team have primarily worked on yacht design projects for refit and new build for clients locally and internationally. Over the past 21 years, she has worked directly with several shipyards and internationally and locally such Cheoy Lee, Trinity Yachts, Benetti, Ferretti and Johnson Yachts to name a few. Karen Lynn has also worked directly with several brokerages such as IYC, Marine Max, Gilman Yachts, HMY, and One Water Yachts. She offers her yacht design expertise and experience to yacht brokers and industry professionals and clients for interior design support before, during. and after a sale and/or yacht charters. Karen Lynn Interiors has been published in multiple magazines including Greek Yachting, Boat International, Lux et al, Boat International USA, Showboats International, Yachts International, Power and Motor Yacht, Mega yacht Hard Cover Series IYBA COMPASS, Dock walk and The Wave and more.
      Karen Lynn Poulos was honored in 2018 as the one of the top 100 women in Broward County. She was also the winner of the 2019 International Yacht and Aviation Awards in 2019 for Best Yacht Design concept for M/Y No Limit. She has been nominated for several other awards as well and is currently shortlisted in the 2023 International Yacht and Aviation Awards for Best Refit 2023 and takes pride in her work and strives for excellence in everything she does. In her free time, Karen enjoys being a mom, travel, cooking, art, theater, classical music, gardening, and volunteering with her church and serving others in need.
Anel De Castro
Anel De Castro was born in Dominican Republic and came to the U.S. when she was 8
years old. She grew up in Orlando, FL where she studied Interior Design at Seminole State
College. She has had an extensive career in different Interior Design roles for over 17
years, including owning her own design studio. She has worked with many high-end
clients including professional athletes, musicians, executives of large local and national
businesses, and large organizations such as Orlando Magic, Make a Wish Foundation,
and Chick-Fil-A Corporate.
For the last five years, Anel has served as the Director of Design Services at DCOTA,
Design Center of The Americas.As Director of Design Services her goal has been to be
a liaison between DCOTA and the design community, as well as related industries. "My
aim is to bring a well-rounded luxury experience to everyone who enters our building,
whether they are a trade client or an end user".
Her specialties in design are maximizing spaces through creative floor plans, and using
unique and creative materials to create the custom surroundings of her clients' spaces.
She loves the really small space of a studio or the outlandishly large expanses of the
luxury homes we tend to see in South Florida.
Anel believes creating a personal oasis for her clients is an honor and a privilege. This
can be summed up in her personal philosophy that, "As Interior Designers, we bring to
life the spaces our clients live in every day, where they create the memories with their
loved ones. We get to influence where these incredibly important moments happen.
The first few seconds someone opens the door to their "new" home for the first time,
and get to see and experience their vision materialized that I was able to create for
them, those few seconds of complete awe, that's why I do what I do and what
motivates me to get up every morning".
Anel De Castro can be contacted at: 789.953.0838 Anel@DCOTA.com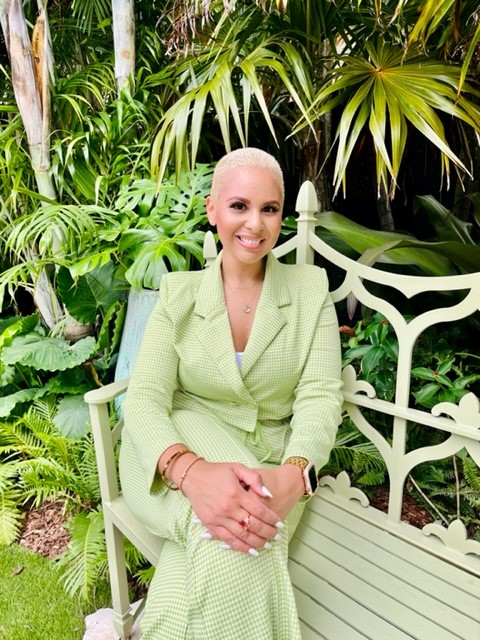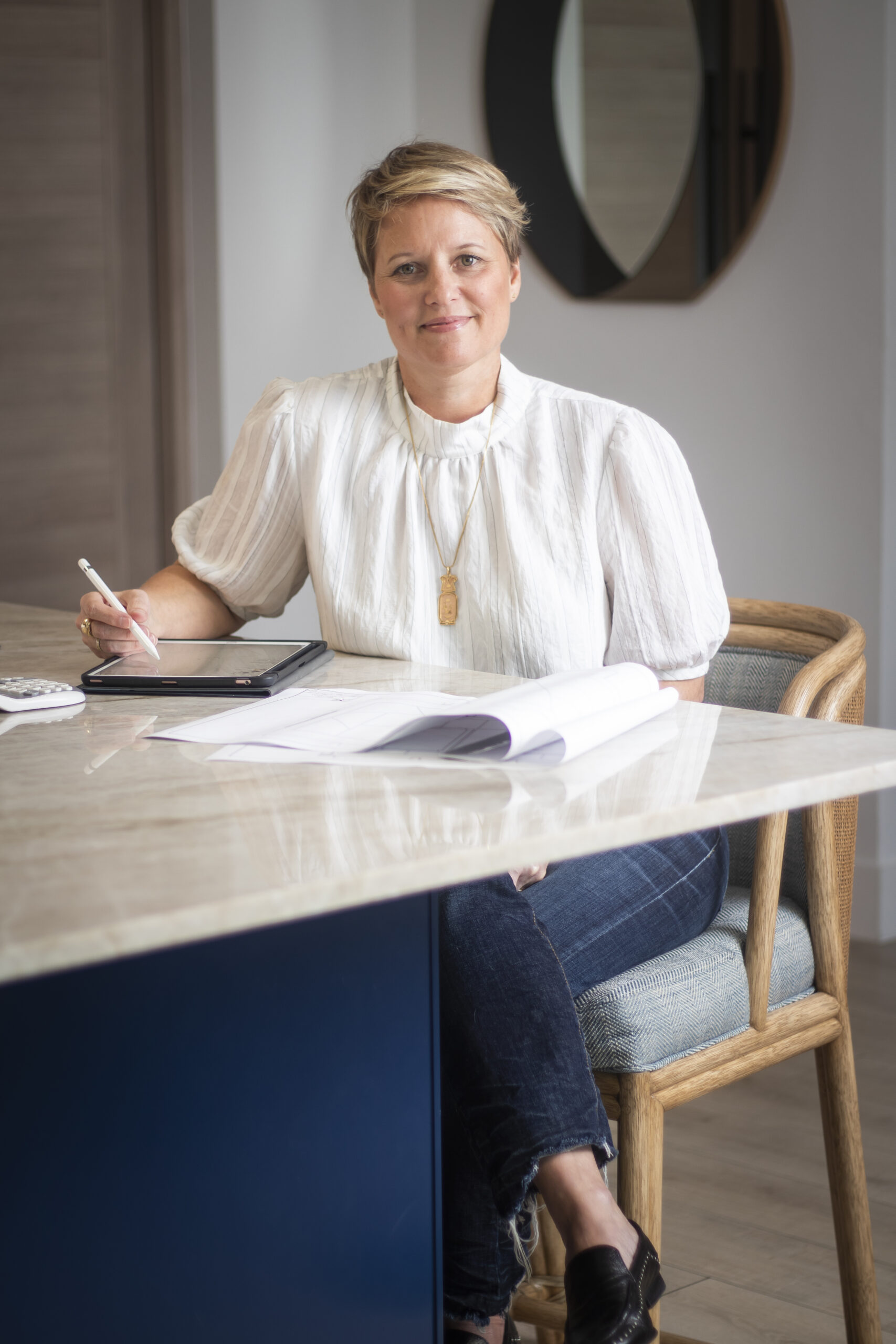 Aran Swart
Aran is an Interior Designer and founder of RC Interior Design located in the yachting refit capitol Fort Lauderdale Florida.  Her design career expands over the course of twenty years with a degree in interior design, professional leadership roles at luxury brands such as Waterworks, THG Paris and a diverse background working for local architects, designers, and builders.  RC Interior Design came to fruition after completing the Denison Superyacht Headquarters Office in Fort Lauderdale back in 2008.  The success and completion of the buildout for industry leader Bob Denison gave Aran the visibility and confidence to take her love for yacht design to the next level.
As the business continued to grow Aran realized that the creative process is much more meaningful and successful when working with others.  Aran reached out to long time friend and colleague Teresa Francis out of Seattle, Washington.  Teresa who has been a designer for Westport for twenty plus years has taken on the refit side of the business with vigor and tenacity.  Teresa's style is reminiscent of the PNW where she infuses masculine tones and beautifully curated furniture and lighting combinations in each of her projects.  Together Aran and Teresa have successfully completed over thirty yacht refits between the West and East coast over the past five years.  Aran and Teresa recently opened an office in Fort Lauderdale Florida where they are looking to expand their team and grow their business to the next level. 
Rebecca Smith
Rebecca Smith, known as Bex throughout the industry, was crew onboard yachts for 13 years, working mostly as a chief stewardess on prestigious charter yachts all over the globe. During her time onboard yachts Bex oversaw multiple refits & interior revamps, keeping up with the ever-changing trends of the international charter market.
Now living on land, Bex is the Owner's Representative for a large build project in Europe where she likes to find the balance between owners demands & the functionality of a vessel for crew operate smoothly & efficiently.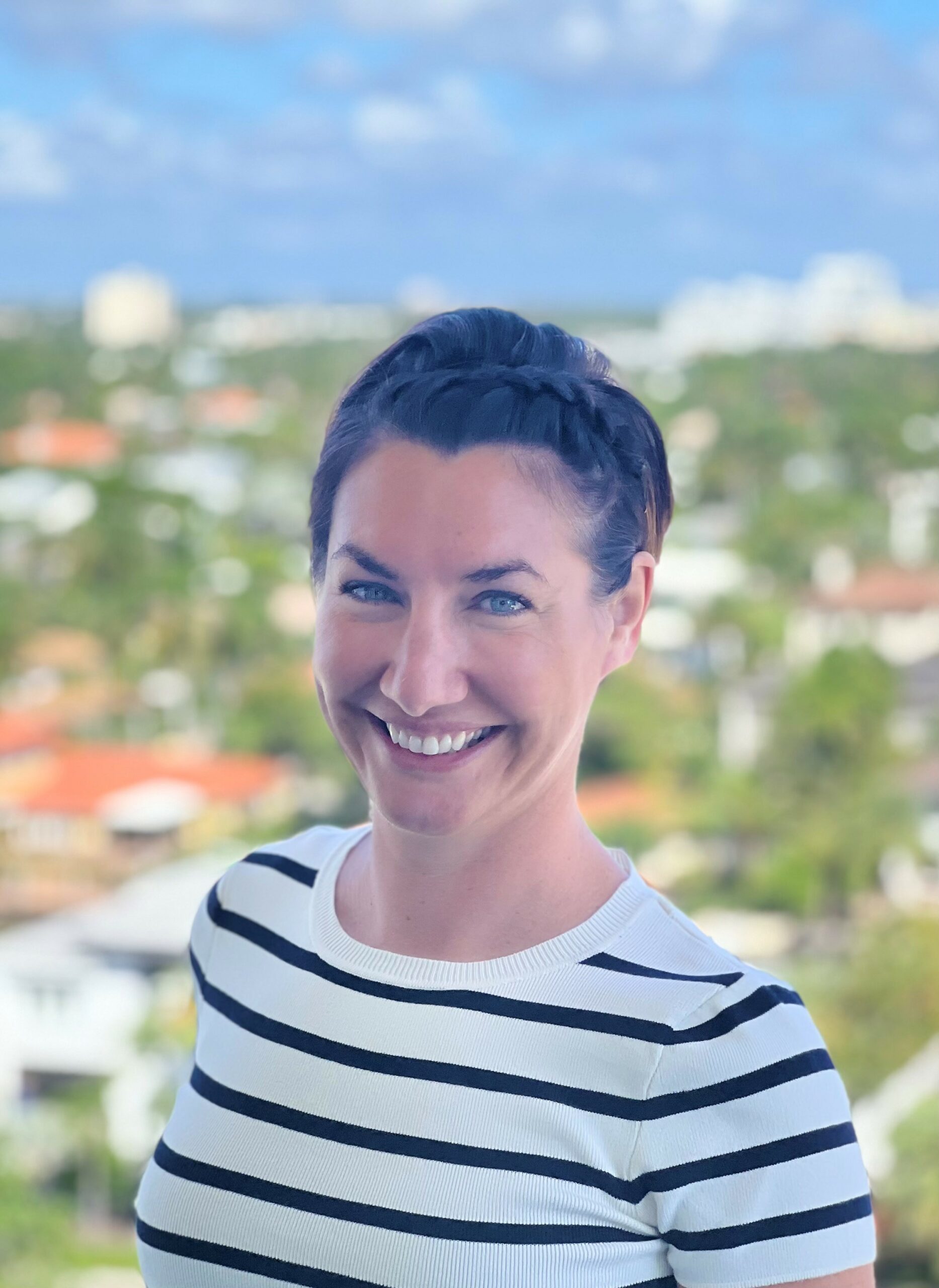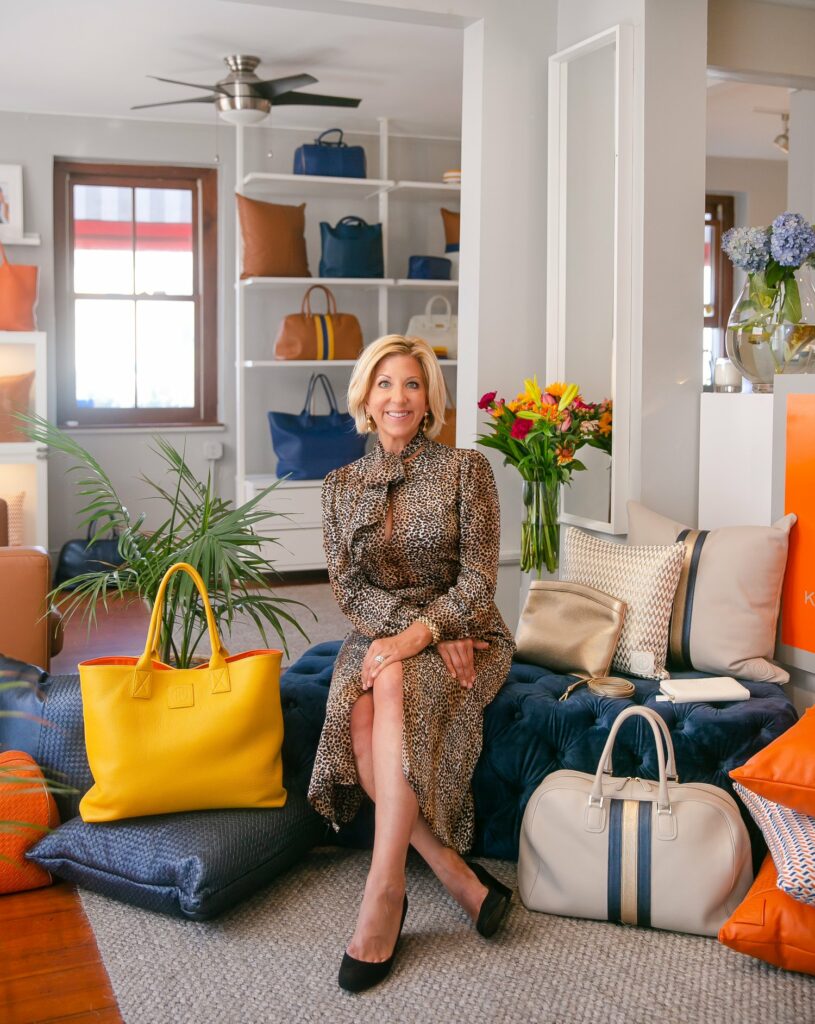 Kimberly Pucci
Kimberly Pucci was planning to become a lawyer, but a fateful junior year abroad at the Università degli Studi di Firenze changed everything. "Florence stopped me in my tracks," she recalls. "Everywhere I turned I was inspired, whether it was food, wine, art or just the culture of living la dolce vita." Her host family included artisans who handcrafted frames for Renaissance paintings at the Uffizi Gallery—and she was hooked. 
Immediately after graduating from the University of Rhode Island, she returned to Florence and immersed herself in every aspect of Renaissance art—taking University courses, working as an art-school archivist, even sneaking into the Pitti Palace with a friend who was restoring Medici dresses. "I bought myself a beautiful apple-red bike with a big basket and a bell, and would just ride the around city," she remembers. "My favorite cappuccino bar was in the Oltarno neighborhood, the hub of the Florentine artisan scene. Every morning the goldsmiths, woodworkers, painters and sculptors would convene for a caffe corretto, and I'd chat with them about their latest commissions." Surrounded by art at every turn, she embraced every opportunity to learn more. "Anytime there was a church open or someone in a studio working on mosaics, I had to pop my head in to look."
After obtaining a work visa and few entry level-positions at Ferragamo and Gucci, Kimberly decided to try her luck on the Ponte Vecchio, the world's most renowned jewelry destination for almost 500 years. "I walked into one store that just blew me away. A very, very large showroom of the most incredible jewelry. Just breathtaking." The owners, from a lineage of Florentine jewelers going back to the 1300s, hired her on the spot—and soon she found herself working with everyone from American senators to African kings. 
Over the next 11 years she learned every aspect of the business, ultimately becoming Retail Director of the store. "What I really loved was sitting with the artisans as they handcrafted a piece of jewelry," she says. "They would literally show me the entire process: how to select and set gemstones, how to transform the raw materials into a wearable work of art."  
Missing her family back in Rhode Island, Kimberly proposed a clever win-win: during the store's annual off-season, she would build a private trunk show business in the US. "I'd fly to Chicago, or Houston, or San Francisco with four million dollars of amazing Italian jewelry in my backpack!" she laughs. "That's really how I became an entrepreneur. Women loved that I could offer them something unique, one-of-a-kind, that they couldn't get anywhere else."
During this time, Kimberly met her husband Alessio, a native of Tuscany studying architecture at the Università di Firenze. As her stateside success grew, the couple decided to relocate to Kimberly's native Rhode Island, but still maintain a foothold in Tuscany with their villa in Montespertoli. 
Kimberly continued to build her career with leading fine jewelers in the New England area, but her entrepreneurial spirit would not be denied. Now, with Kimberly Pucci Atelier and Kimberly Pucci Vault, her artistic sensibility and unparalleled expertise have found their ultimate expression. "I am living my passion," she says. "Building relationships with my clients, and my artisans, based on uncompromising quality and integrity. It's a dream come true."