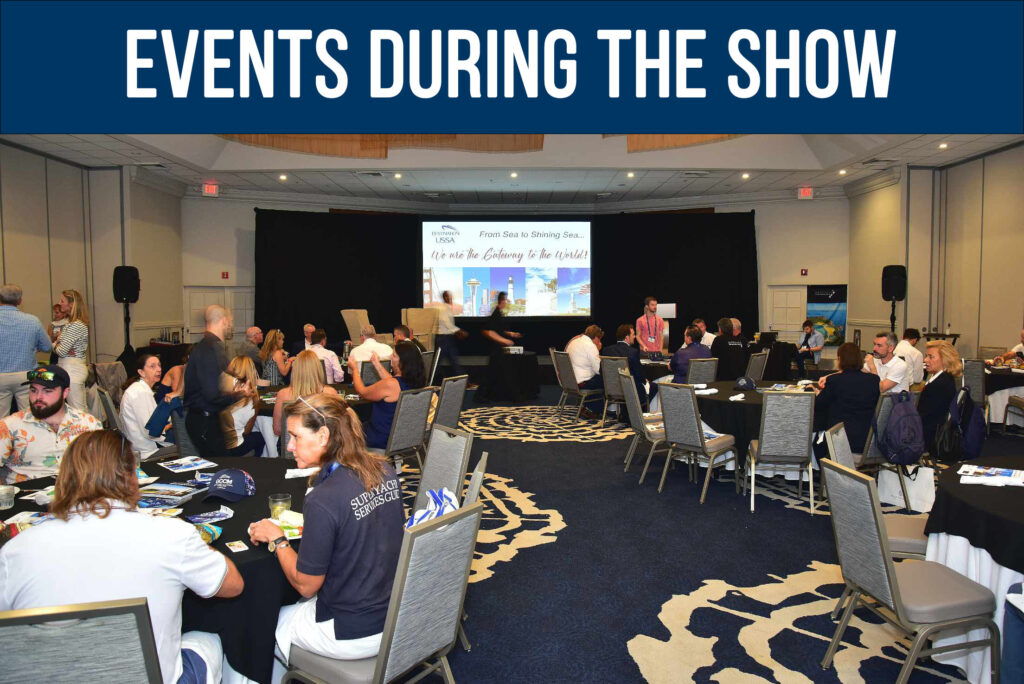 The USSA provides daily events during the Show targeting key demographics and offering something for everyone.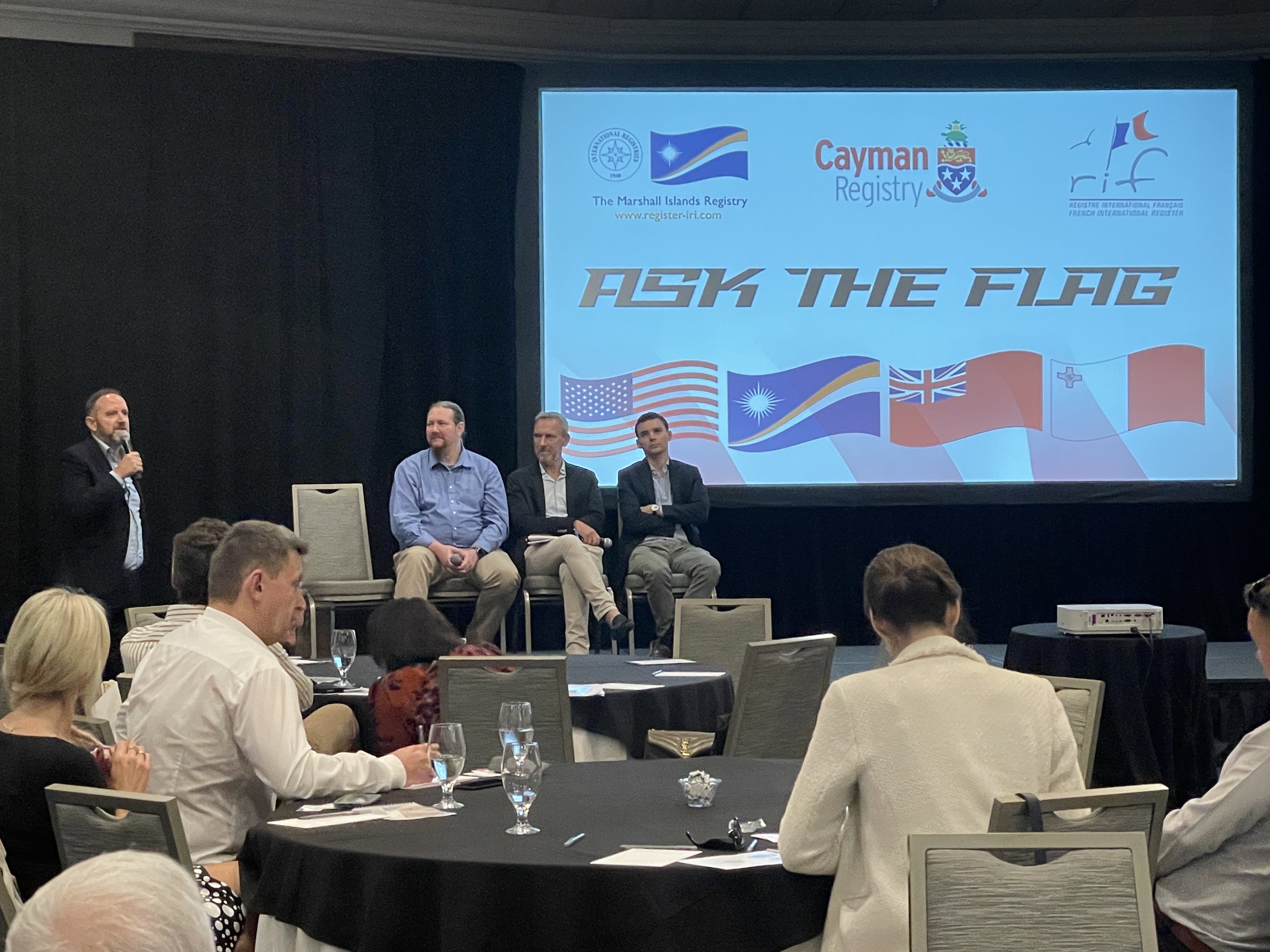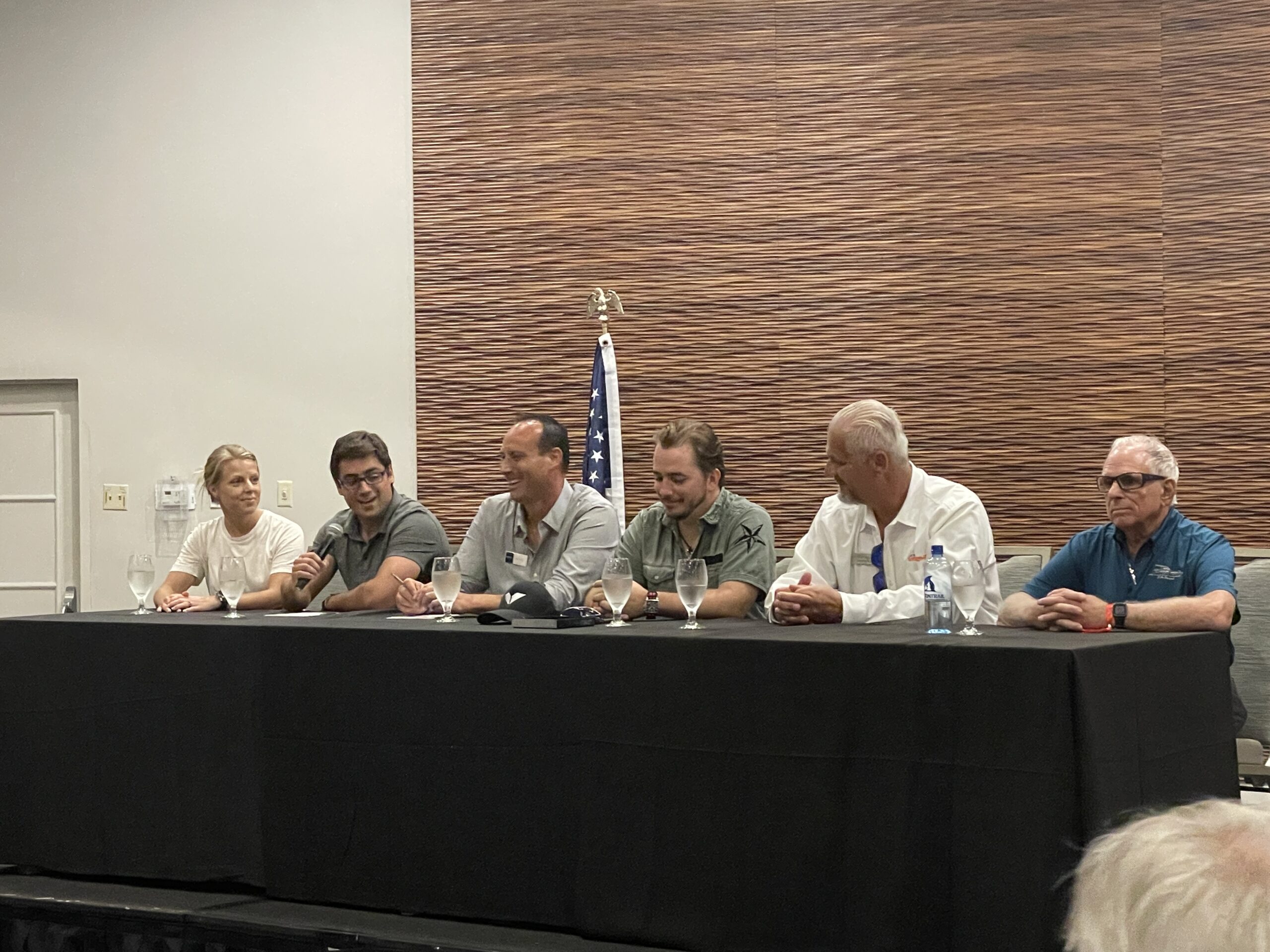 Show events provide attendees with diverse opportunities to learn about the latest trends and issues on a variety of topics that impact the superyacht industry. These events will once again include: Flag State updates and current regulations, round-table discussions on the travel and charter sectors, trends in yacht interiors, sustainability and more.
In addition to daily breakfasts, happy hours and organized networking opportunities in the Sky Lounge, these presentations provide attendees with a variety of valuable resources.
The full Schedule of events will be released shortly.  We encourage you to check out the full overview of events from 2022.
See below for a sample of what events had to offer.