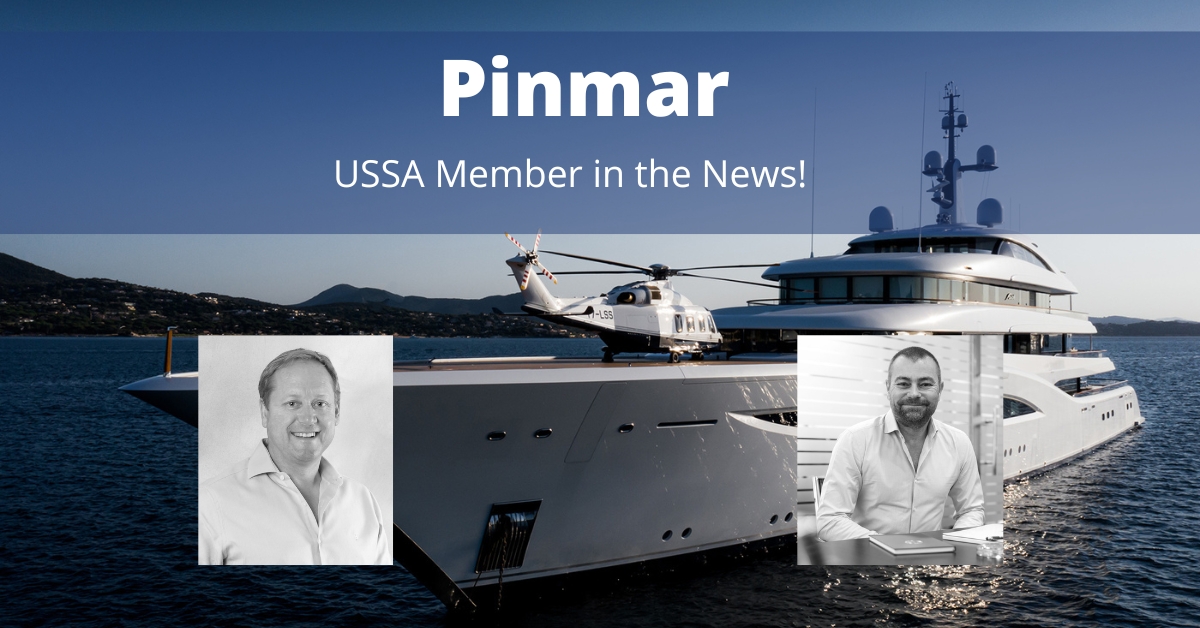 Pinmar launches new strategy for the US superyacht market
Pinmar, the global leader in superyacht painting and coatings, has announced its new strategy to streamline operations in the USA, in response to an increasing number of yachts being bought and maintained in the US.
Pinmar will consolidate its senior management and fixed workforce at Safe Harbor Savannah Yacht Center (SHSYC) in Georgia, which offers state-of-the-art facilities and will become a full-service hub for yachts over 55 metres.
Drawing on its 40-year experience and successful service model in Europe, Pinmar will offer a turnkey package on all projects at SHSYC, including scaffolding and containment, infrastructure, caulking, fittings, antifouling and refinishing services.
To accomplish this, Pinmar will work in collaboration with Southern Cross, who will continue to provide scaffolding and containment services alongside Technocraft, a world-leading scaffolding and containment company for superyachts, who are part of Pinmar's group.
By sharing European safety standards and proven construction techniques, Pinmar and its partners will build structures that can withstand higher winds and weather conditions typical of Florida and the Eastern Seaboard.
Pinmar's new sales office in Fort Lauderdale will provide a platform for the commercial team to promote the benefits of a turnkey paint solution to the US market industry and liaise with key decision makers and owners' representatives.
In addition, a core team of experienced paint professionals will continue to service the South Florida region out of Safe Harbor Rybovich and Lauderdale Marine Center, carrying out after-sales services and smaller projects as required.
This new strategy will allow Pinmar to meet the demands of larger superyachts in the US fleet while streamlining operations and providing a full-service solution to the market.
Remy Millott, CEO of Pinmar's parent company GYG Ltd commented, "I am pleased to announce our new strategy for US refit operations, which outlines our priorities for the coming years. We are excited to enhance our partnership with Safe Harbor to provide high quality refit services for large superyachts, leveraging the outstanding facilities at Savannah Yacht Center. Moreover, our new sales office located at the heart of the yachting community in Fort Lauderdale will serve as a hub for our commercial team to engage with key decision-makers in the industry and highlight the advantages of a turnkey Pinmar paint project in the US."
President of Pinmar USA Inc, Alexander Swain, added, "Our clients remain in the best hands whichever side of the Atlantic they engage our
premium services. I will be joining our group directors and senior management teams at the Palm Beach International Boat Show and look forward to showcasing our services and promoting our exciting new strategy."
For more information please contact:
Remy Millott, CEO, GYG Ltd: remy@gygroup.com
Alexander Swain, President, Pinmar USA Inc.: alexander.swain@gygroup.com
About Pinmar:
GYG Ltd is the market leading global superyacht service and supply group with operations across the Mediterranean, Northern Europe, and the United States. The Company's brands include Pinmar, Pinmar Yacht Supply, and Technocraft. Pinmar is the market leading brand in the superyacht painting and finishing sector having painted more yachts over 40m than any other company during its 47-year history including many of the world's most iconic superyachts. Recognised as a pioneer of superyacht painting it has championed the development of the latest application technologies and is recognised as having established the premium quality standard for superyacht painting. Pinmar's operations in the USA are focused on the refit market leveraging the company's unrivalled experience in delivering premium quality painting and refinishing services to yachts over 55m. Pinmar has also undertaken major conversion and new build projects in the USA on yachts up to 100m.