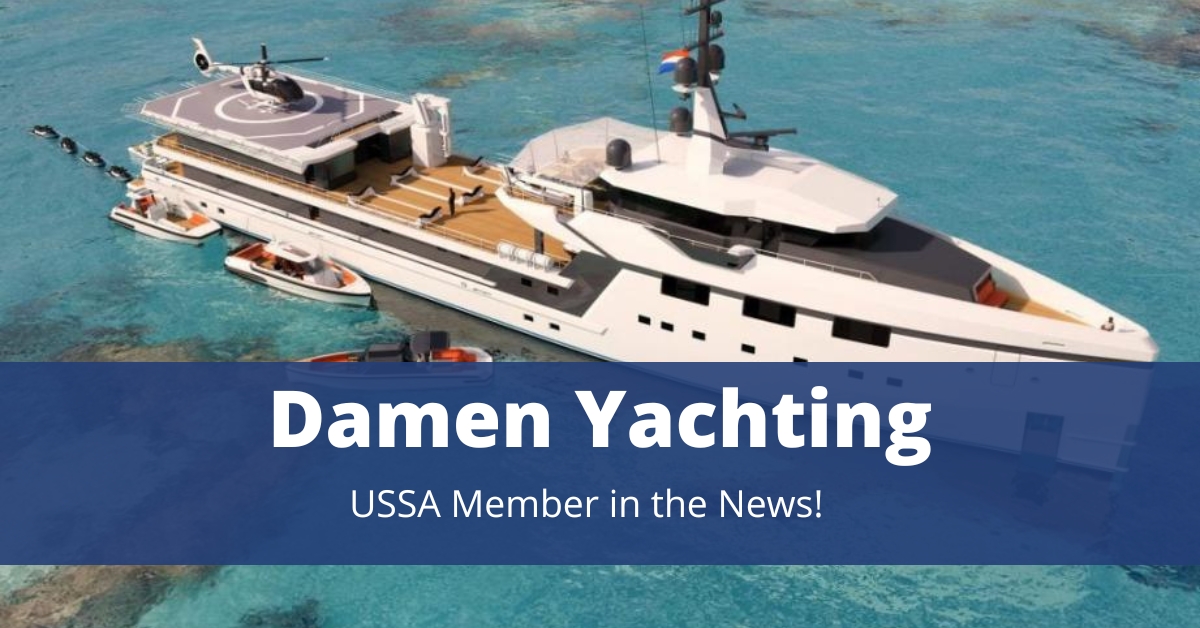 Damen Yachting has delivered the support vessel YS 7512, now known as Abeona after a Roman goddess of outward journeys and safe returns. The order for the vessel, supposedly from Jeff Bezos, but the information wasn't confirmed, was received in 2019. The model features customized in-house design based on the YS 75 model in the Damen Yacht Support range. The project on behalf of the client was supervised by Wright Maritime Group.
In January Abeona arrived in Gibraltar after successful sea trials in December. The 75-meter vessel has a beam of 12 meters and a volume of approximately 1,900 GT. She features a helicopter hangar with a D14 value, has state-of-the-art environmental equipment and capacity for containerised emergency relief support equipment together with a wide range of specialized marine gear and tenders. The vessel will be able to accommodate up to 45 people including crew, specialist staff and guests.
She has a top speed of 18 knots and a range of 5,000 miles at 15 knots.
Damen Yachting, a division within the Damen Shipyards Group, was created in 2019. The division combines the pedigree and heritage of Amels yachts with a growing portfolio of SeaXplorer yachts and Yacht Support vessels.
Image and Story Credits: Damen Yachting