Congratulations to our Award Winners!
Recognizing professionalism and the best in the superyacht industry has been an important part of the USSA's Annual Meeting. We are once again excited to honor more of our hardworking USSA members in the industry who have gone above and beyond.
Gertrude Denison "Woman of the Year in Yachting" Award
Rose Damen, Damen Yachts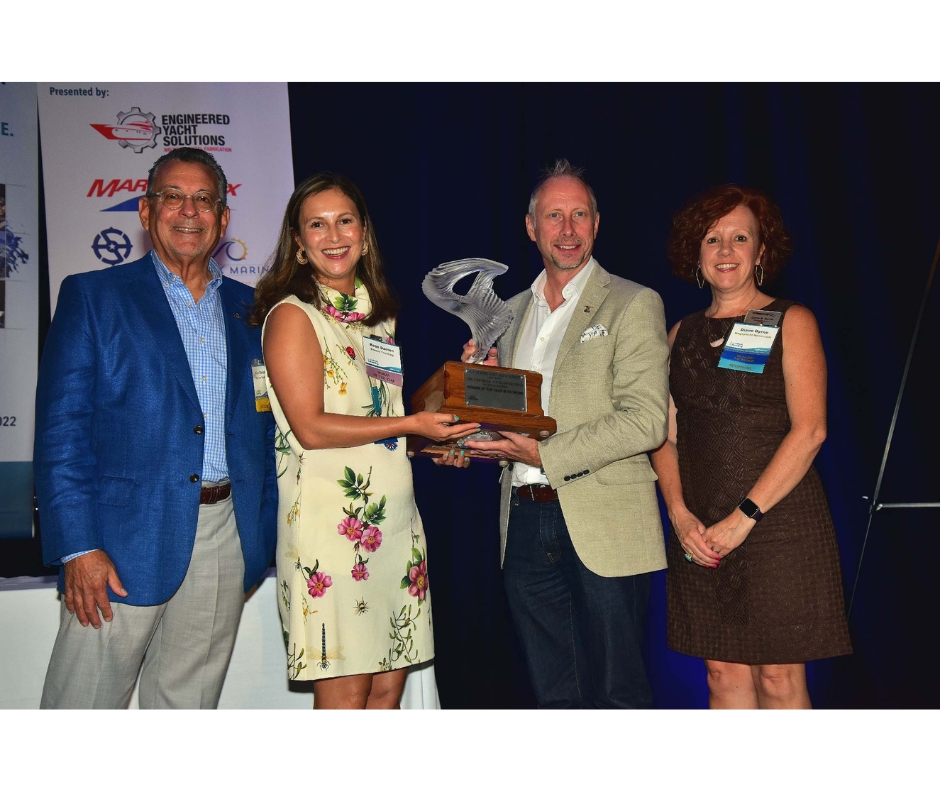 Tenacity, pioneering spirit, unwavering strength of character and a passion for family and the industry. These are the traits that so many women in the yachting industry have embodied that were brought to forefront of our current philosophy, thanks to the groundbreaking and boundary crushing achievements of Gertrude Winslow Denison, co- founder of Broward Marine. Her spirit, talent and vision elevated her and yachting industry to the ranks of American royalty when she broke the mold and reinvented the concept of yachting. Her legacy lives on through her family, generations later who have shared her pioneering spirit and dedication to excellence. She continues to be an inspiration to us generations later and has become the spark to create the US Superyacht Association's "Inspire Initiative" and this new award to recognize the incredible contributions that women have made to the yachting industry. It's beyond fitting that Rose Damen, Managing Director of Damen Yachting, a third-generation yacht building family, a world-renowned organization known for building the very highest quality superyachts above 50 meters in length, is the inaugural winner of the newly created USSA Gertrude Winslow Denison Woman of the Year award. Damen Yachting, based in the Netherlands, is part of the Damen Shipyards Group that comprises 50 companies in 28 countries, including 35 shipyards and more than 12,000 employees who deliver more than 200 ships annually. They are the world leader in specialist shipbuilding including superyachts, advanced naval ships, high-speed craft for coast guards and complex offshore construction vessels. This multi-degreed and talented woman is a founding trustee of the Dutch Masters Foundation as well as a member of the National Maritime Museum and was the winner of the 2017 Enterprising Woman of the Year Award for the category over $100 million in annual revenues. She is not only a consummate professional and successful business leader, she is an adoring mother of two young daughters and is fiercely passionate about creating a business culture of inclusion, excellence and innovation. or service to the association and industry.
Golden Compass Award
Paul Derektor, Derecktor Shipyard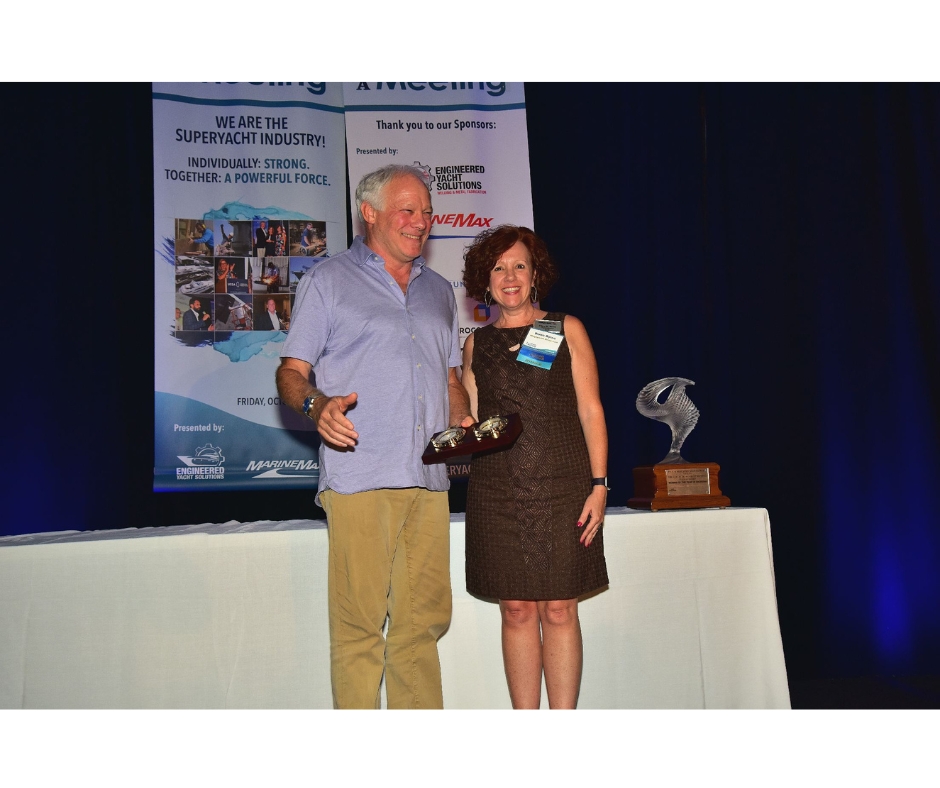 This award has always honored the best of the best in the superyacht industry and this year is no exception! Since shortly after WWII, the Derecktor family has been establishing itself in the maritime industry through their commitment to building a variety of strong, well-made vessels with a fine finish. Their pioneering spirit moved them into aluminum construction enabling them to build ever larger yachts and commercial vessels including famous racing sailboats, renowned power yachts and barrier breaking high speed ferries. They expanded their enterprise in the 1960s to venture down to Florida to engage in the burgeoning yachting industry. Meanwhile, the Northern business expanded and was building everything from the America's Cup winning Stars & Stripes to U.S. Coast Guard cutters to the largest yacht ever built in the U.S. – the majestic 85-meter Cakewalk. Celebrating their 75th Anniversary, this ground-breaking organization, who for the past 35 years has been led by Paul Derecktor, has created the unfathomable with the addition of a 900-ton mobile lift in their Dania Beach yard and creating a deep water port in the relatively unknown city of Fort Pierce, FL with a 1,500-ton lift—enabling them to service large vessels previously left out of the refit and repair mix. It's been Paul's indomitable will and his belief in the company and its people that have brought Derecktor through the many changes and challenges of our industry, and that have Derecktor poised to be continue as a leader in that industry for the next 75 years.
Beacon Award
Michael T. Moore, Moore & Co.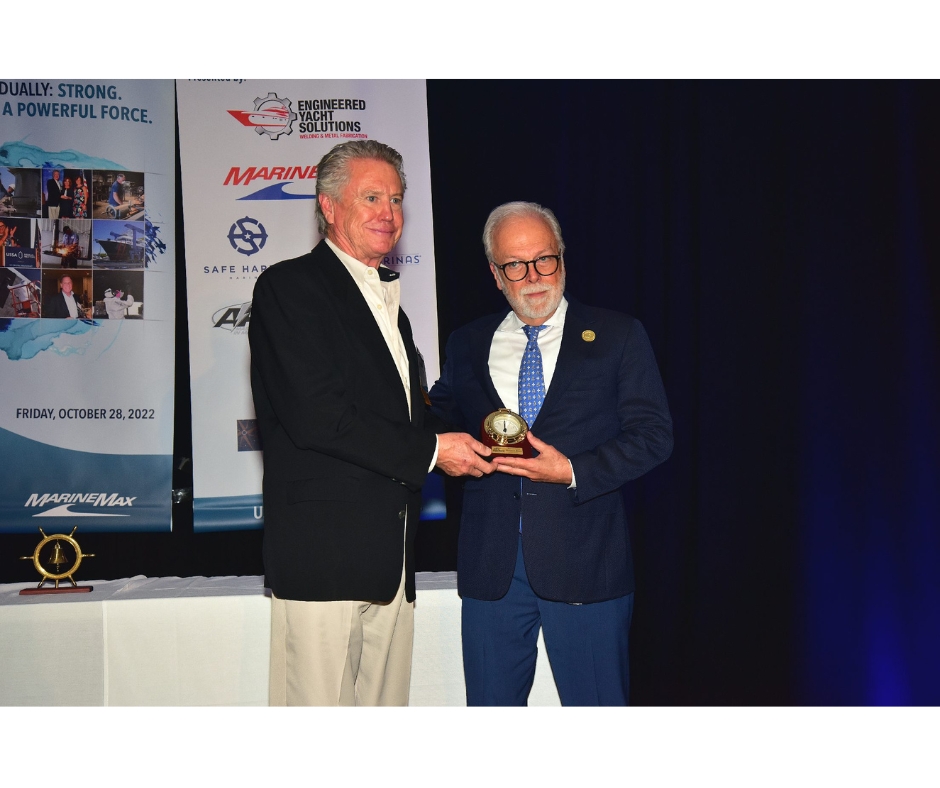 The Beacon Award was created to recognize those leaders in the superyacht industry who shine light through the darkness…leading us in a positive direction with their support of others, the environment and through their charitable deeds. There is truly no one who embodies that spirit more than Michael T. Moore of Moore & Co. In addition to his sharp intellect and dedication to excellence in the maritime and aviation legal arenas, earning him numerous national and global accolades, Michael is most renowned for his charitable spirit and leadership in the support of women and the environment. For decades, his work with the International Seakeepers Society, creation of the Influential Women in Yachting and Ocean Advocacy group and most recently his unwavering support of The Maiden Factor Foundation, whose mission is to "Educate a girl, save the World" have created new pathways and opportunities for the superyacht industry to get inspired to give back to others. Michael has been a relentless champion for doing the right thing by raising untold dollars and awareness of critical issues and charitable organizations.
Chairman's Award
Toni Hemming-Barber, Bluewater Books & Charts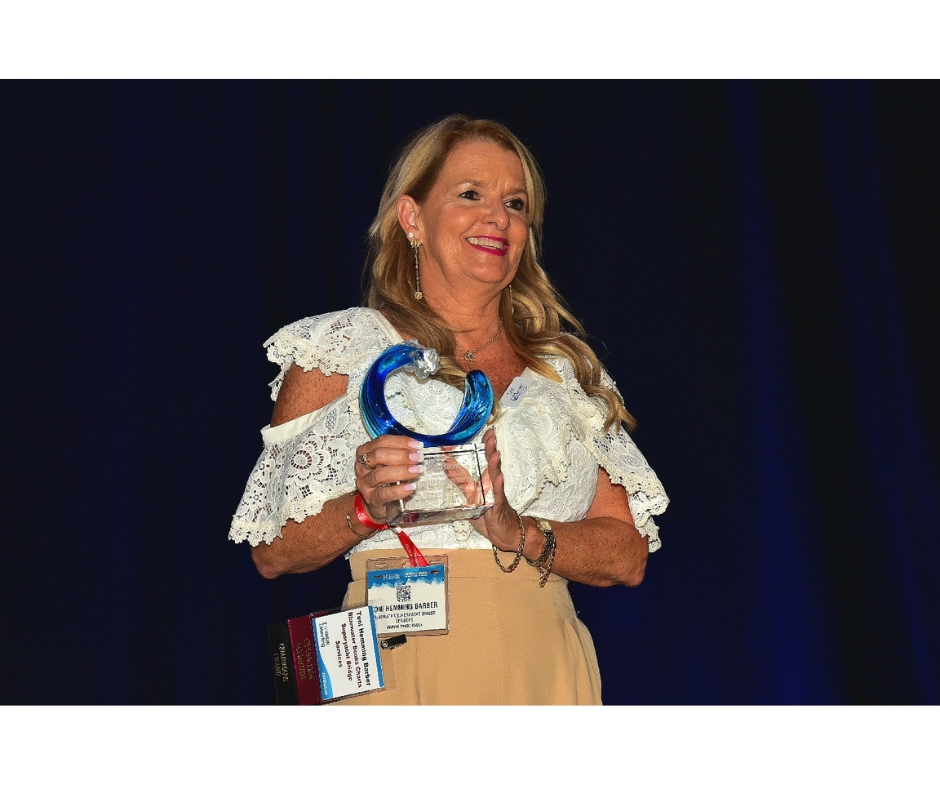 The Chairwoman's Award is one of those special awards that was created to recognize that U.S. Superyacht Member who goes way above and beyond any expectation in support of the  Association. Those unique and dedicated individuals who never only rises to any occasion–whether it's for fun, charity or to help someone in need, she reinvents the concept. Toni Hemming Barber with Bluewater Books and Charts completely embodies this ideal. She is the ultimate "cheerleader" who brings her passion and vision to curate events and the perfect mix of ultimate professionalism with a creative flair for creating fun and success! She has been the behind the scenes champion to connect superyacht crew with the yachting industry to the ultimate benefit of all. Jewels like Toni are rare stones indeed, and the USSA is blessed to have this diamond of a member for more than a decade. We so appreciate her unrelenting spirit to add value to all the USSA  does and stands for…making her the ultimate inspiration for us all and we are grateful for her service to the association and industry.
YPY Leadership Award
Sarrah Hearne, Bradford Marine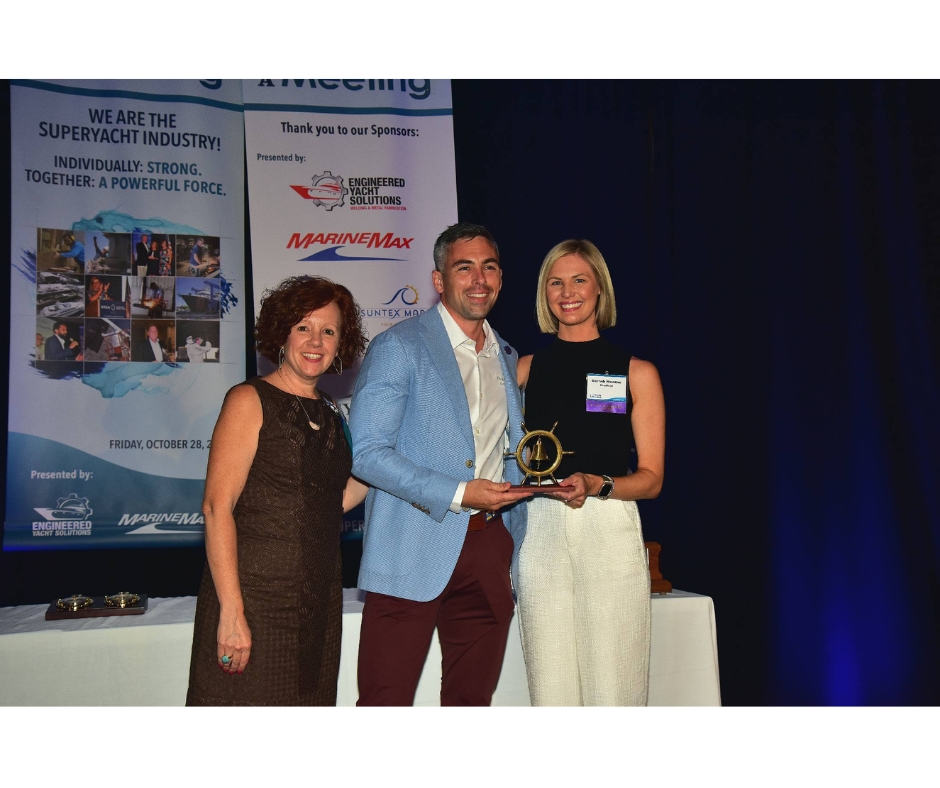 Keynote Speaker
W. Brett McGill, CEO & President of MarineMax