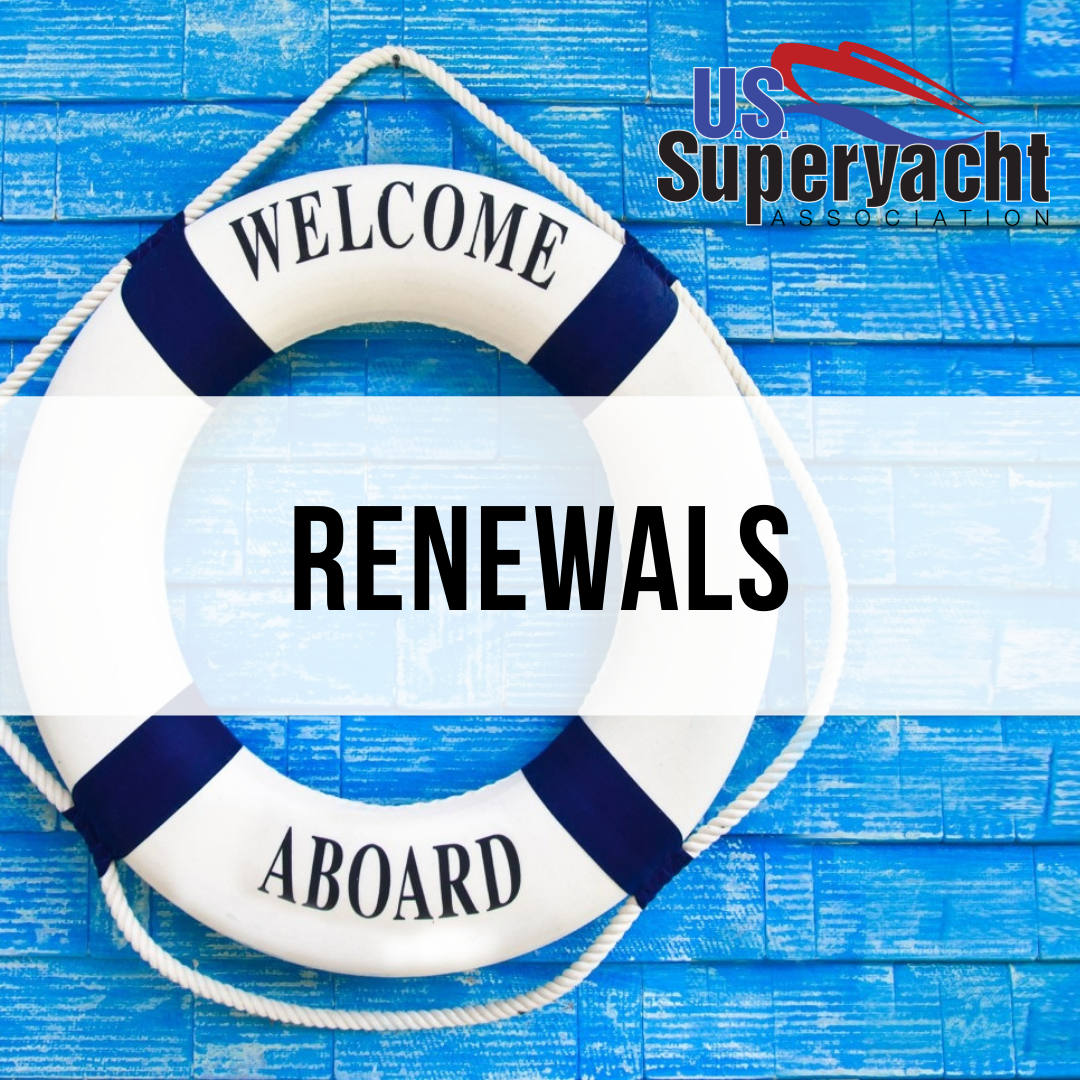 Please note: The USSA runs on a rolling annual membership date, so your renewal is based on the month you joined the USSA. Check today to make sure you are current with your membership. (You can find this on your membership card or by calling or emailing the USSA office today.  If you don't see your name it does not mean you are not current…your dues may be due in a different timeframe.)
Renewals:
Admiral Canvas
Association of Yacht Service Support
Boat International Media
Burger Boat Company
Chubb
Denison Yacht Sales
Derecktor Shipyard
Dockside Corporate Services, Inc.
Engineered Yacht Soutions
Feadship America
Gulfstream Yachts
Headhunter, Inc
Hendry Marine Industries, Inc.
Hill Robinson
Hodgdon Yachts
Intellian Technologies
Lumishore USA, LLC
Maritime Professional Training
Marshall Islands Yacht Registry/ IRI
MedAire
Megayacht Media
Megayacht Media
Megayacht News
Moore & Co  PA.
Newcoast Financial Services
Northwest Marine Trade Association
Ocean Dreams Yachting
Platypus Marine, Inc
Professional Tank Cleaning, Inc.
Quantum Marine Stabilizers
Rivergate Marina & Shipyard
RMK Merrill – Stevens
Salmon Bay Marine Center
The Superyacht Group
Viking Crew (part of the Viking Maritime Group)
Voyager Maritime Alliance Group
Yacht Projects International
Yachting Magazine
Yachtsmyth, LLC