Free Member Massages
by Planet Massage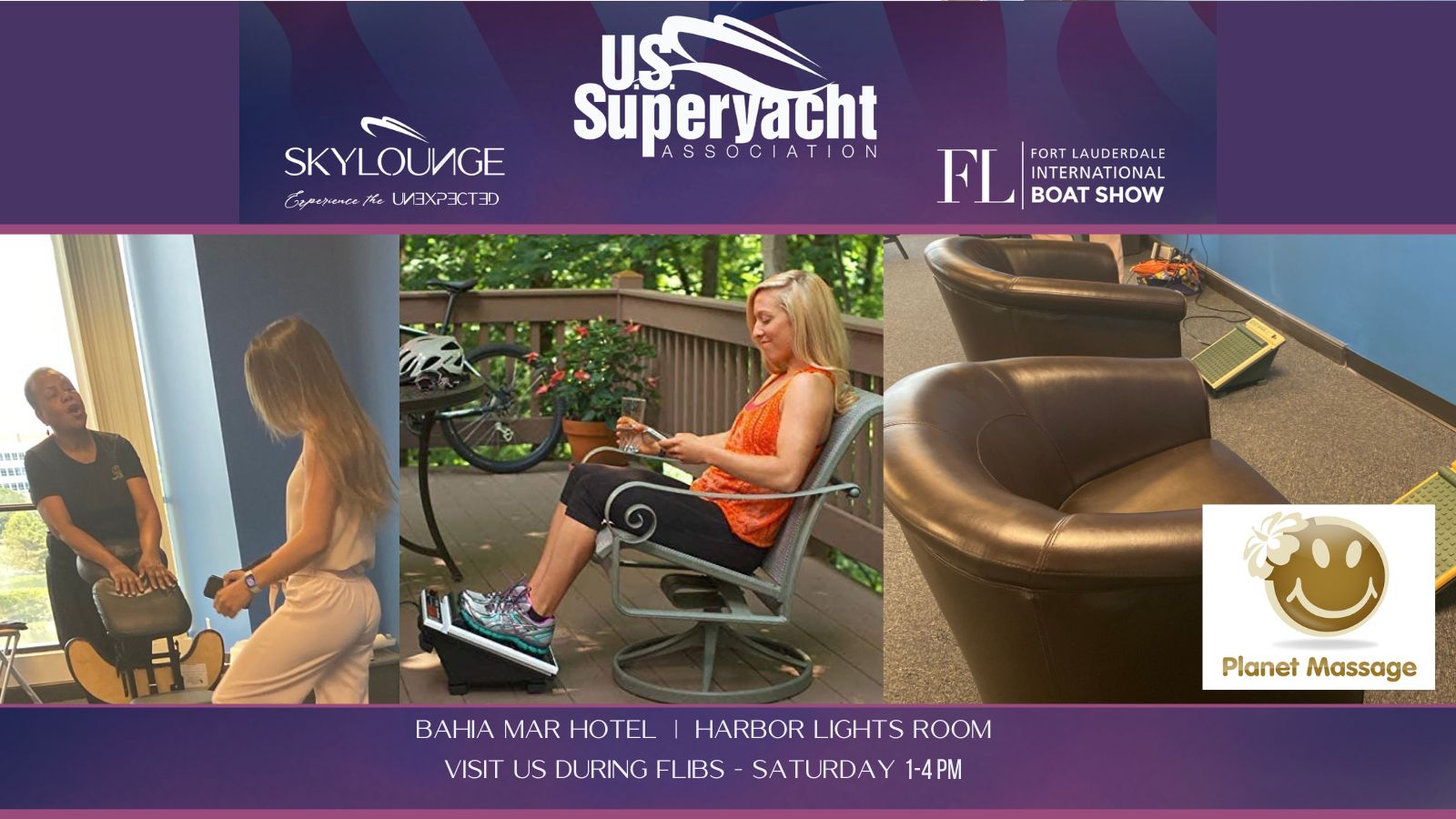 Membership Has its Privileges
ATTENTION USSA Members!
Take a break from the Show because relaxation beckons in the Harbor Lights Room at Bahia Mar on Saturday, October 29 from 1 to 4 pm for a complimentary chair or foot massage.
Space is limited, so be sure to stop in early. You won't want to miss this!
The professional therapists from Planet Massage are also available for private bookings throughout the Show—so treat your staff, customers and guests. Contact Mark from Planet Massage to schedule your own session at 954-763-1619 or visit planetmassage.com
When: October 29, 2022 from 1-4 PM
Where: Harbor Lights Room, Bahia Mar
Admission: Free for Members ONLY