Engineering Panel
presented by Engineered Yacht Solutions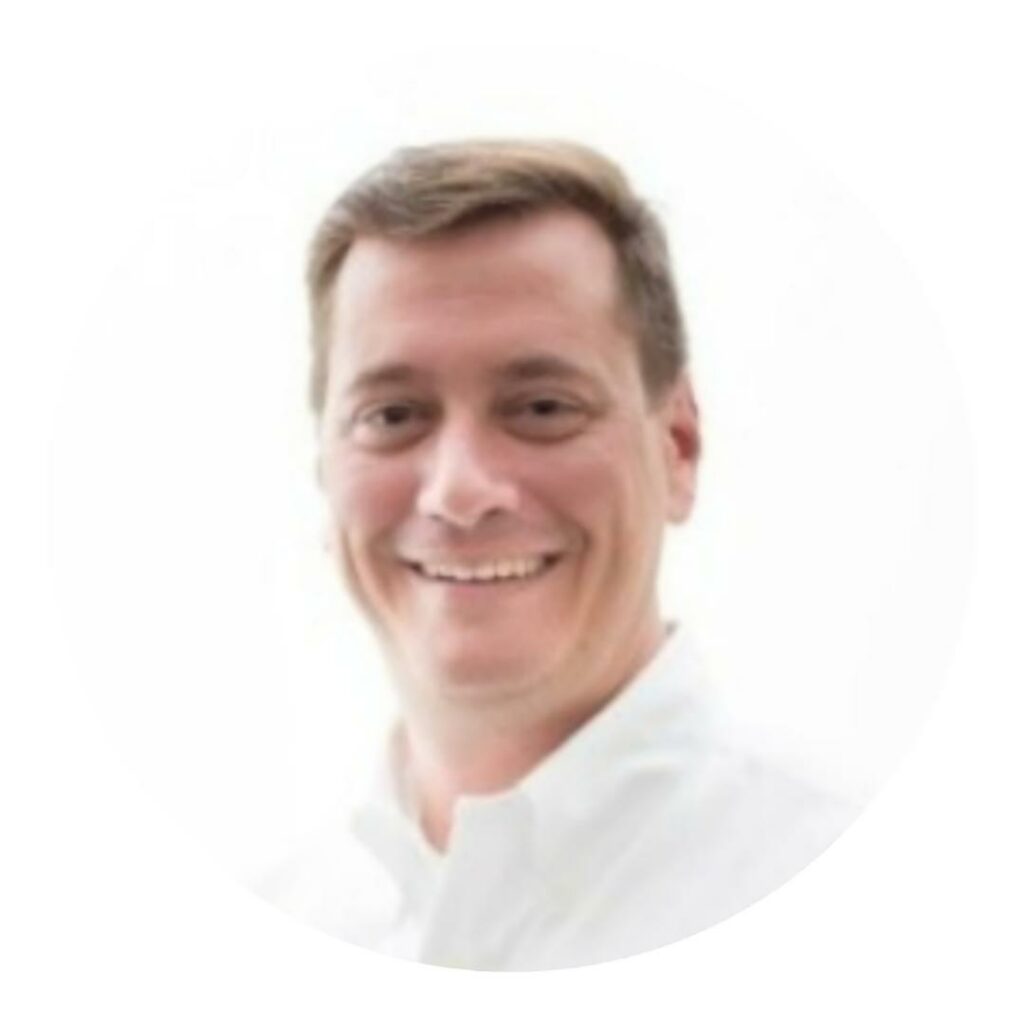 Justin Heuer
After graduating from the United States Merchant Marine Academy in Kings Point, NY, Justin began his career at Norwegian Cruise Lines and continued to gain experience as he advanced to Senior Director of Vessel Refurbishment, responsible for eight vessel refits on all Norwegian Cruise Lines brands.
From there, Justin worked as Technical Operations Director at Tutto Tondo Solutions, where he was in charge of bid documentation and pricing, before moving to the Royal Caribbean Group as Senior Project Manager. He worked on the "Celebrity Revolution" program on Millenium Class vessels utilizing Porsche Lean construction principles managing a team of 26 assistant project managers and support staff as well as subcontractors. Additionally, Justin worked on the Celebrity Flora newbuild project, the first purpose-built modern cruise ship for the Galapagos market. This ship was first in class as a hybrid yacht/cruise ship concept for expedition cruising in remote destinations.
Justin brings a wealth of experience to his position as Senior Project Manager at Bradford Marine. Before joining Bradford in November of 2021, he worked with Chesapeake Shipbuilding and had the opportunity to work on the build-out of the "American Melody" river cruise boat, "Cape Henry" tugboat, as well as the still-under-construction ACL hull 142 and Vane Brothers tug hull 133.
Richard Grennen, FHG Marine Engineering
Richard is the Co-Founder & CEO of FHG Marine Engineering, a yacht and ship repair company. He graduated from the United States Merchant Marine Academy  with a degree in Marine Engineering. He gained experience on cargo ships, cable laying vessels, cruise ships, and US Navy vessels while upgrading his USCG License to First Assistant Engineer Unlimited Horsepower. I'm 2022, he received his Honorable Discharge from the US Navy Reserves. He also has years of experience working on luxury and superyachts and is a member of the Society of Naval Architects and Marine Engineers (SNAME).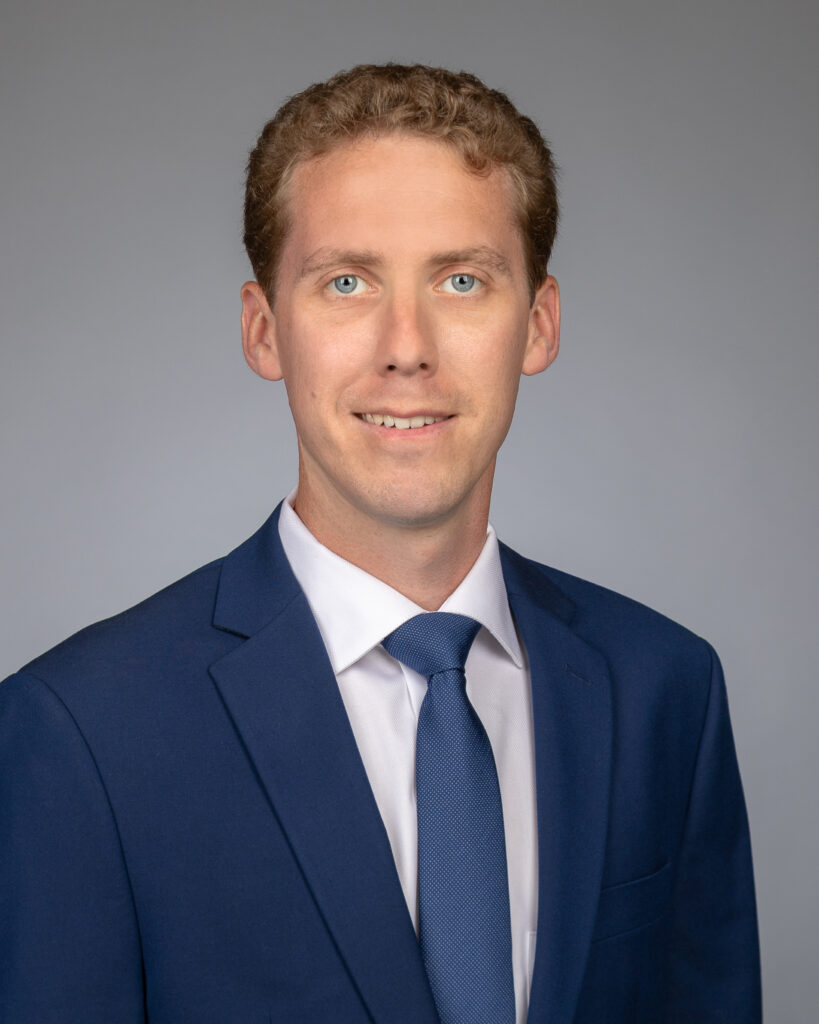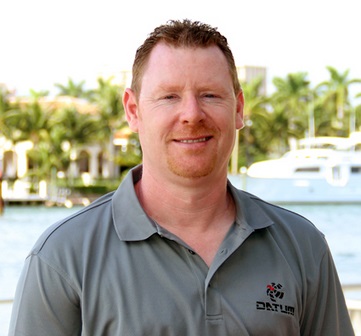 Andrew Linsky
Andrew brings over 30 years of rotating machinery experience to DATUM as a Manager and a multi-faceted Field Service Engineer. He is a certified ASNT level 3 – ISO category IIIA vibration analyst, he has certific ns in Field Dynamic Balancing of rotating machinery and Cathodic Protection. Andrew's specialties include the computerized precision laser alignment of large drive trains; marine propulsion ations in Field Dynamic Balancing of rotating machinery and Cathodic Protection. Andrew's specialties include the computerized precision laser alignment of large drive trains; marine propulsion and pumping machinery; the precision optical alignment of marine shafting arrangements, in addition to vibration analysis and diagnostics. Andrew has overseen the building of several vessels from concept to completion, served as a Chief Engineer on several operational super-yachts, and proudly served in the British Royal Navy as a marine engineer for 13 years.
He has been co-owner of Datum RMS for 10 years. Datum is a class approved provider of vibration condition monitoring and specializes in marine propulsion services.
Brian Sheridan
Brian was born and raised in Dallas Texas, where he attended the Texas Maritime academy in Galveston TX.  There he studied marine engineering and skippered the offshore sailing team.  After graduation he sailed as ship's engineer in the Gulf of Mexico on drill ships and in the Indian Ocean on container ships. On a vacation to St. Martin Brian was recruited into the world of yachts.  In 2005 Brian joined his first yacht MY Capella C in Fort Lauderdale.  He then sailed on a variety of vessel over the next 10 years.  These vessels included MY Turmoil, MY Battered Bull, MY Sea Wolf, MY Chevy Toy and many others.  He also worked at National Marine and Briefly for BP during this time.  In 2015 Brian began working as a project engineer for yacht repair companies.  In 2019 he joined Engineered Yacht Solutions where he has helped the company sustain double digit growth each year.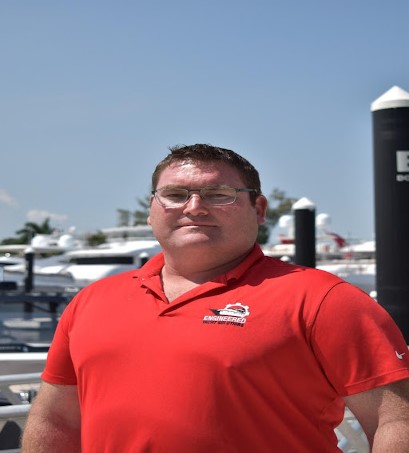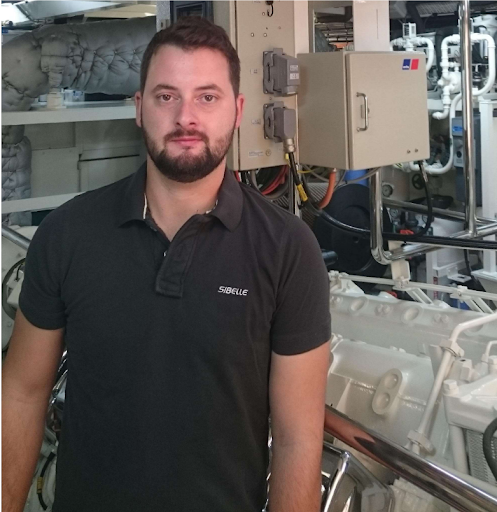 Christian Berchon
"Growing up in Knysna, South Africa I spent a lot of time on the water, my friends and I would spend any spare time such as weekends and holidays on the water fishing. My interest in boats started after purchasing my first small fishing boat at 15 from working a job wrapping Christmas gifts. From then on I was addicted to the water. After leaving college I decided to travel to France in 2006 to get a job on a yacht. 5 years into my yachting career I decided to focus my efforts on yacht engineering. I obtained my certifications and have had the had the pleasure on vessels ranging from 100′ to 255′. I have filled both permanent and temporary positions and worked with some great crew in the past 16 years. Right now I am project managing a refit in LMC safe harbour. My plans for the future is to start a yacht consultancy company."