Be a part of the U.S. Superyacht Association's (USSA) Pavilion during the Palm Beach International Boat Show (PBIBS) from Thursday, March 23, 2023 to Sunday, March 26, 2023.  This year's pavilion will once again be located on the waterfront promenade  across from Ramp 2 at the north end of the show.  The USSA Pavilion has historically been the "Place to Be," and this year will be no exception.
The USSA Pavilion provides a welcome retreat that allows USSA sponsors, exhibitors and members the opportunity to make connections with targeted potential customers in a low-key, outdoor and casual setting.
USSA PAELLA ON THE PROMENADE
Thursday, March 23, 2023




5-7 pm
BACK BY POPULAR DEMAND –  The USSA will once again host our Paella Party on the Promenade in front of our booth 920 on Thursday, March 23, 2023 from 5-7 pm for members and invited guests.  Come enjoy wine and beer and great networking along this gorgeous setting.  It is the "place to be" during the Show.
Become a sponsor of this fun event – Contact the USSA Office today – info@ussuperyacht.com or via phone 954-792-8666.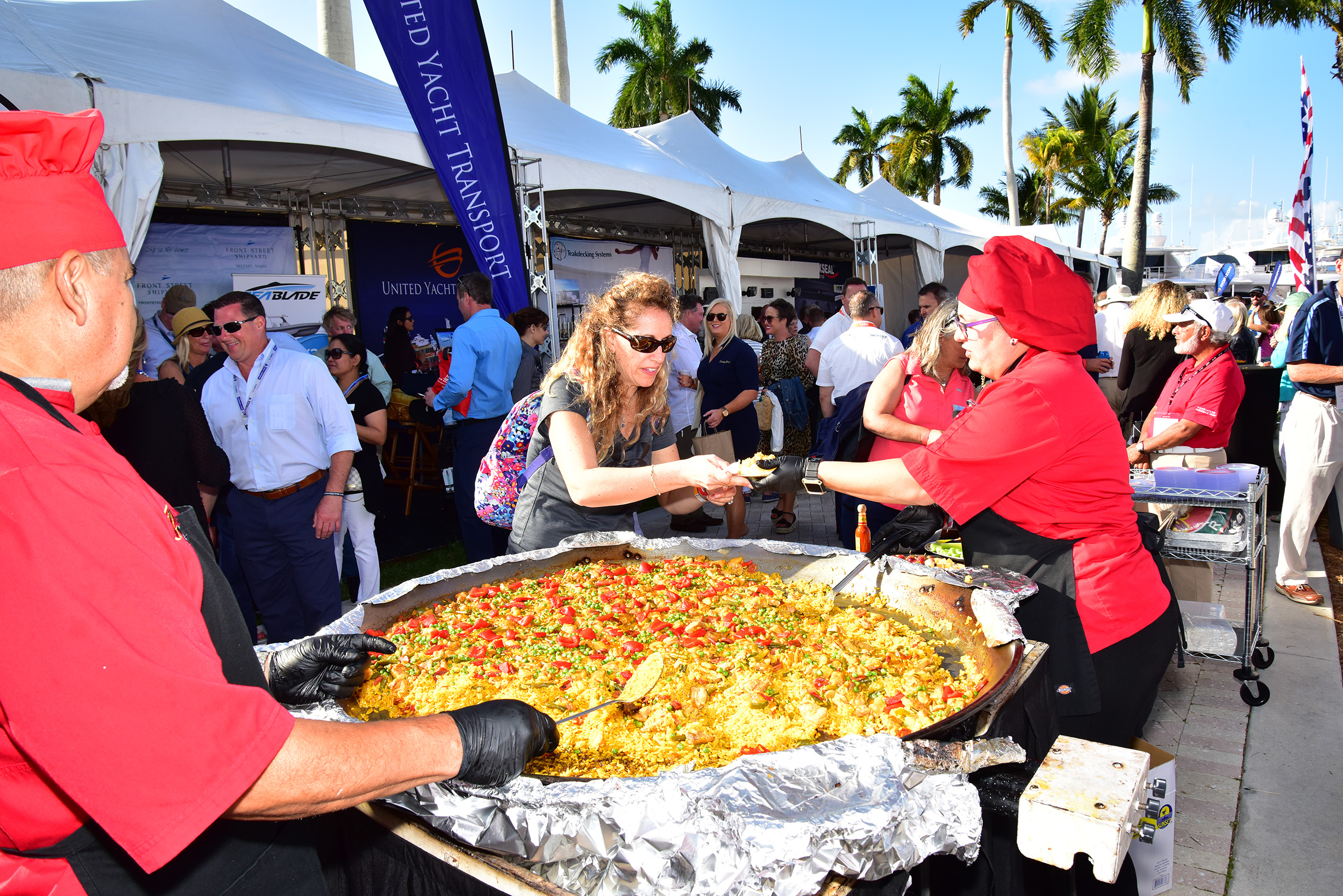 Thank you to our USSA Pavilion Partners!  Make sure to stop by booth 920 to visit all of these great supporters and learn more about doing business with their firms.