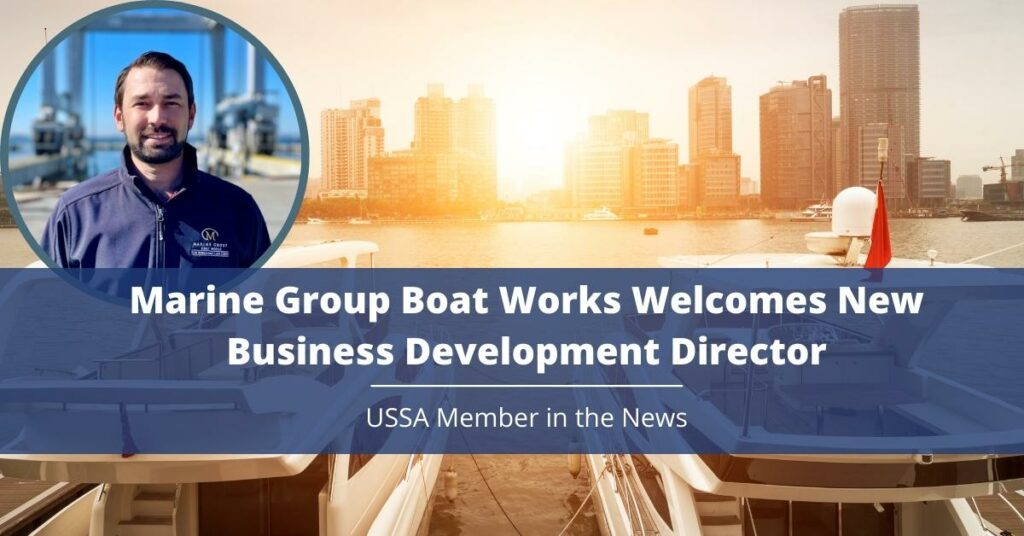 [Article Chula Vista Editorial Coverage Press Releases San Diego CA]
Keeping a well-oiled machine doesn't just apply to MGBW's Travelift, but also to its team! Marine Group Boat Works values promoting from within. One of the individuals that stood out was Tim Cooper, a former Project Manager who was recently promoted to Director of Business Development.
Tim started his journey in the boating industry in between studies at Florida State University. Tim was a liveaboard diver on a charter boat that would frequent the Bahamas for three to four months at a time. The attraction to superyachts was instant when he saw quite a few anchoring at Conception Island. After graduating with a bachelor's degree in Environmental Science, Cooper jumped on superyacht to explore the marine and crew life.
For three years he quickly worked his way up from deckhand to engineer on two Westports, a 130-foot and a 110-foot. In 2018 he made his way to San Diego with the intention of working on a West Coast-based yacht.  However, Tim's unique background led him to a job overseeing in-house construction and installations of aquatic research labs at a biotech company.
Not long after, Tim joined MGBW's project management team where he combined his land-based experience with the industry he loved most. As Project Manager, Tim managed impressive projects including the refit of SY Fidelis which included a major window replacement, digitizing all windows, while also adding newly fabricated curved windows.  Tim also led the Tier 3 engine repower of the high-speed aluminum vessel Catalina Jet, a project so complex that it took well over 18,000 man hours to complete.
The Catalina Jet is a highspeed, aluminum catamaran used for transportation from the mainland to Catalina Island. Tim led the efforts in getting their Caterpillar Engines switched out to Tier 3 engines which are now up to date with to California emission standards. Along with the engine swap, the job included a full sandblast and paint job, a new NAIAD ride control system, renewing of shell plating, new hydraulic lines and many other smaller tasks.
Tim quickly excelled to Director of Business Development where he now walks the Owners and Customers through the technical aspect of the yard period, making the process easier to transition from sea to shore. Tim has the knowledge and expertise to define scopes of work, estimate projects, develop a project schedule, organize manpower and material resources and ensure Owner's needs and expectations are being met.
When he's not shipchecking vessels, Tim can be found hiking, golfing, and spending time with his wife and son.