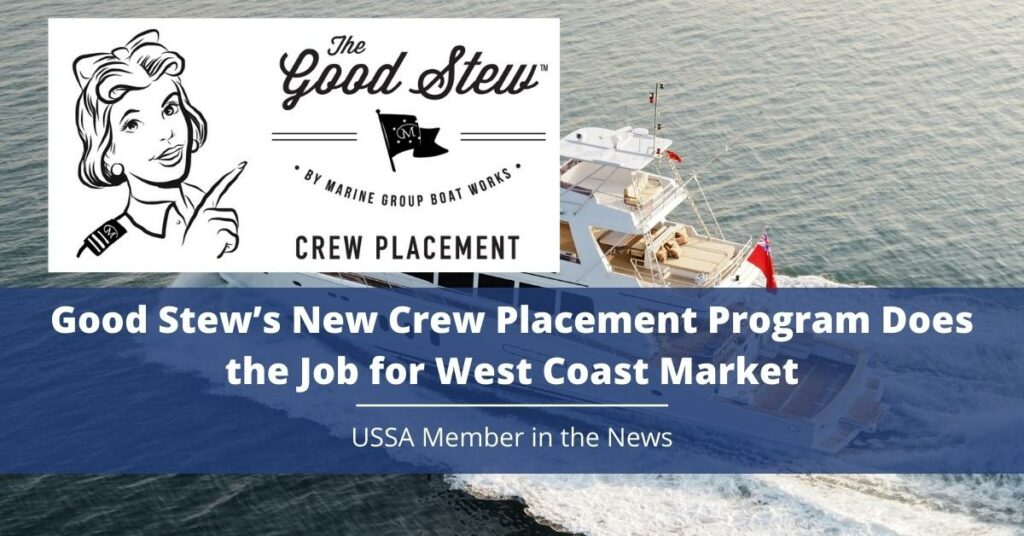 [Article Chula Vista Press Releases San Diego CA]
The Good Stew is at it again – this time, she's adding Crew Placement to her line of services. What started out as being a platform for answering crew questions during a refit has now taken a whole new program of its own.
Crew would frequently arrive to San Diego with questions like "Where are the best restaurants and bars in town?" "Is there anyone local that cleans carpets and upholstery?" "Are there any provisioners around?" With this in mind, a Concierge brochure was created and later a mobile app was launched. As, questions got more complex, and it became evident that there was a growing need for other services that exceeded beyond a packet and an app, this gave birth to The Good Stew.
The Good Stew program launched in 2015 and started out as a way for Captains and crew to purchase specialty yacht products but has since grown to include far more. The Good Stew provides customers with around-the-clock care during their stay in San Diego. With an array of personal connections in the city, yachties and crew alike are exposed to top-of-the-line vendors, dayworkers, provisioning companies, rental cars, hotel stays, and the trendiest bars and restaurants. Additionally, the service sells crew uniforms, yacht products such as Kanberra and Miele, and hosts multiple social events for crew throughout the year.
For the last seven years, The Good Stew has provided complimentary crew placement as a part of the concierge service. With an increased demand for crew placement on the west coast, the opportunity to expand the program into a formal service arose.
The details? Short-term crew placement (30 days or less) is still complimentary, and employment for a period that exceeds 30 days will be subject to a small placement fee paid by the vessel/employer.