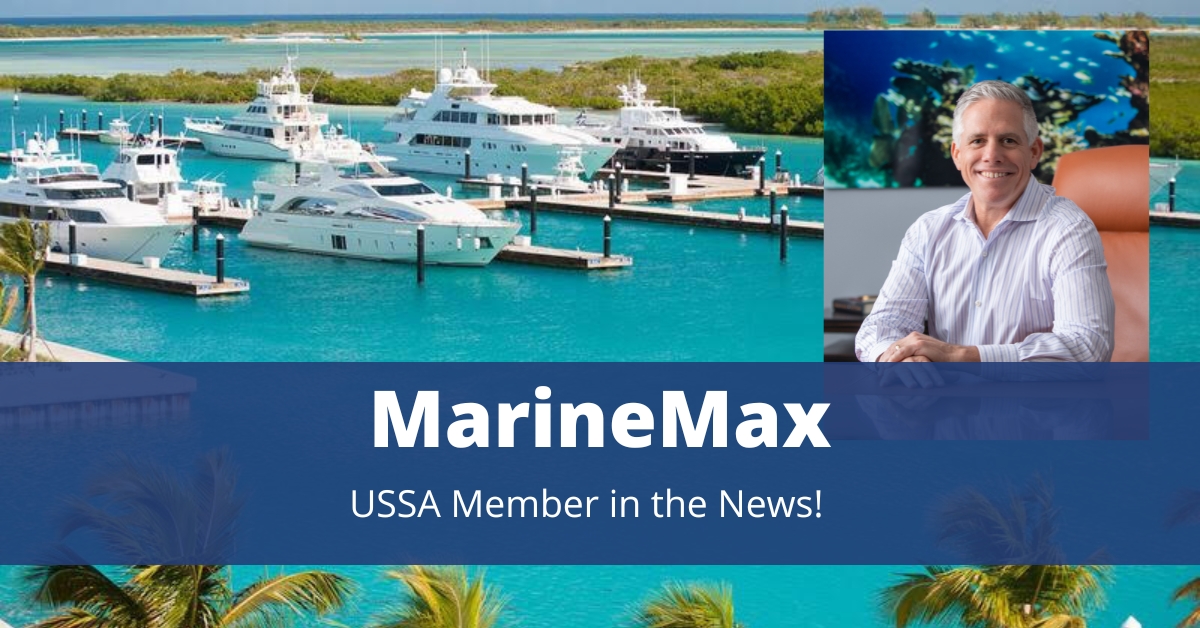 MarineMax reports record breaking quarterly revenue of $507.9 million
The American yachting and boating titan MarineMax has reported its financial results for quarter one of 2023, which ended 31 December 2022. The company has recorded a 7 percent increase in revenue, reaching a record $507.9 million for the quarter.
The growth was primarily driven by contributions from strategic acquisitions, including IGY Marinas which closed in October 2022. As a result of the current macroeconomic environment and ongoing supply chain challenges, same-store sales declined a modest 1 percent for the quarter, compared with an increase of 9 percent in the first quarter of 2022.
The company acquired IGY Marines in August for $480 million, the largest acquisition it has made to date. Brett McGill, Chief Executive Officer and President, stated, "Our team executed exceptionally well in the first quarter, despite the sustained supply chain constraints and economic uncertainty. We delivered strong top-line growth, record December quarter gross margin, strong positive cash flowsand Adjusted EBITDA, reflecting the strength of our premium brands and the addition of IGY Marinas to our portfolio. In addition to the IGY acquisition, we also expanded with Midcoast Marine Enterprises, while also growing on the technology front, through the formation of a new business, New Wave Innovations. New Wave recently completed the acquisition of Boatzon, the industry's only 100 percent online boat and marine digital retail platform."
Net income for the quarter ended December 31, 2022 was $19.7 million, or $0.89 per diluted share, compared with net income of $35.9 million, or $1.59 per diluted share, for the same period last year. Adjusted net income was $27.3 million, or $1.24 per diluted share for the quarter ended December 31, 2022. Adjusted EBITDA for the quarter ended December 31, 2022 was $53.2 million, compared with $55.3 million for the same period last year. Adjusted EBITDA, excluding the adjustment for currency changes, was $55.6 million for the quarter ended December 31, 2022. Brett McGill concluded, "Although we are updating our 2023 guidance as a result of current economic uncertainty, we have strong momentum as we move into the remainder of the year. We are backed by one of the strongest balance sheets in the industry, which provides us increased flexibility to remain agile and take advantage of opportunities as they arise. We remain confident that our organic growth opportunities, coupled with attractive strategic acquisitions, position us well for 2023 and beyond. We continue to execute on our strategic growth plan to drive sustainable value for MarineMax stakeholders through a diversified business model built on premium brands, global marinas, world-class services, and innovative technology."
In addition to the ownership of IGY Marinas, over recent years MarineMax has acquired both Fraser and Northrop and Johnson, firmly securing the conglomerates position in the superyacht industry. SuperYacht Times has recently interviewed Chuck Cashman, MarineMax CRO, and the interview will be published in the upcoming edition of the newspaper. Follow this link to subscribe to the SYT newspaper and to get the full story on publication in February.