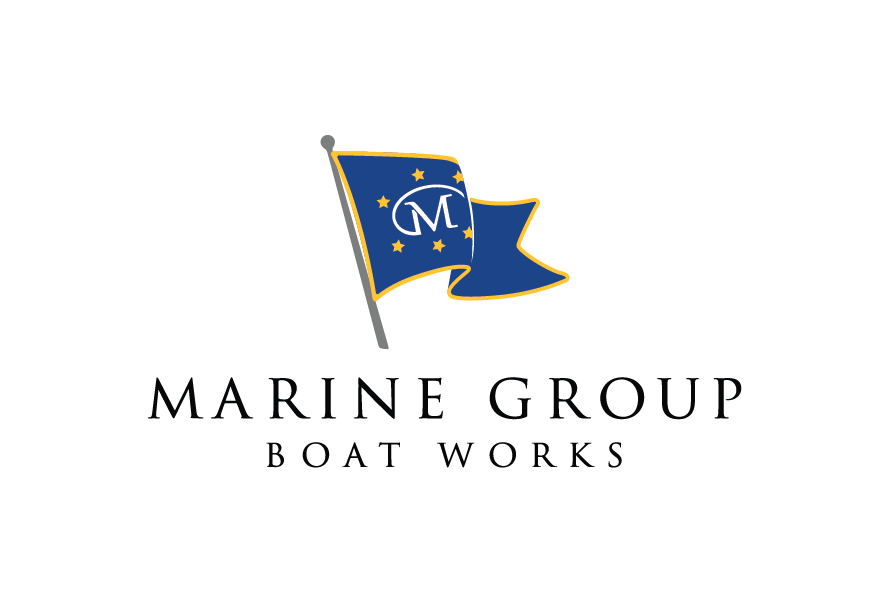 For immediate release, contact:
Isabella Virzi
619-427-6767
communications@marinegroupbw.com
(San Diego, Calif, July 20, 2021): Marine Group Boat Works (MGBW), a full-service family-owned boatyard, has launched its in-house welding training program as well as purchased modern variable air compressors to station throughout its facilities after being awarded a matching grant of $524,058 from the Maritime Administration's (MARAD) Assistance to Small Shipyards Grant Program.
"There has been a shortage of qualified, skilled welders in the maritime industry, but it has been at its worst during this pandemic—shipyards all around the nation are competing for the same small skilled labor pool. However, by being able to launch our own inhouse welding training program, we can look within and empower our existing team with skills and certifications they can quite frankly take anywhere with them," said Todd Roberts, president of MGBW.
MGBW employs a variety of trades necessary, ranging from welders to pipefitters to build and repair the variety of commercial, government and private vessels that they service. However, finding skilled tradesmen is a struggle in the maritime industry. With the challenge of competing against other shipyards, construction, and aerospace industries for welders, it is a challenge to find welders with the certifications for its niche projects.
According to the American Welding Society, the welding shortage will reach a deficit of 400,000 workers by 2024.
MGBW purchased eight welding machines and provides training for 50% of its new construction welders to obtain all the necessary certifications to build and repair specifically aluminum vessels. Several certifications are being offered, all of which are in accordance with ABS certifications for welding and the Naval Sea Systems (NAVSEA) welding certifications, such as TIG and MIG welding for 5XXX and 6XX groups of aluminum. Overall, the welding training program will work to improve accuracy of weld integrity, weld continuity and speed and weld quality. The program instructor is currently MGBW's New Construction Manager Allen Bellini who has been in the welding industry for 47 years. As San Diego City College welding professor emeritus, Bellini developed the curriculum based around aluminum welding and gas metal arc welding—certifications that will last forever if the welder keeps them updated. While MGBW trains its current employees, MGBW still looks to bring in experienced welders.
Bellini offered this advice to those who may be interested in welding, "This is an industry that is always changing. There is good money to be made in welding, but you must be diverse in your skillset. Go to trade school, keep learning, and be open to doing things outside of just welding."
MGBW has also applied the MARAD grant to new variable air compressors which will increase efficiency by placing them in more locations throughout the yard. The improvements in technology will lead to a higher level of productivity for multiple operations, such as grinding, sanding and grit blasting. Due to their constant speed design and ability to provide an increased volume of compressed air, they automatically stop when not in use which eliminates the use of diesel, and is ultimately better for the environment.
These new developments provide MGBW a competitive advantage in their industry, with its success greatly benefitting the local economy. The 2015 San Diego Military Advisory Council's report on the impacts of San Diego's shipbuilding and repair industry determined that this industry accumulated $1.75 billion in San Diego County. According to the American Maritime Partnership, the maritime industry brings in more $3.6 billion annually and provides more than 51,450 jobs in California. The success of the maritime industry produces significant effects on the economy.
 About Marine Group Boat Works
Marine Group Boat Works is a family-owned, full-service vessel construction and repair company with two facilities on the San Diego Bay and one facility in Los Cabos. Its largest facility in Chula Vista, California is about one million square feet with over 2,000 feet of dockage and boasts a 665-ton travelift, rough terrain cranes, a machine shop, metal working equipment and a propeller shop. Its sister yards in National City and San Jose del Cabo encompass over 300,000 square feet of land and water and feature 300- and 150-ton travelifts respectively. Between the three facilities, MGBW employs over 200 ABS-certified welders, shipfitters, pipefitters, mechanics, electricians, painters and other specialists. In addition to being a small business MSRA and ABR Navy contract holder, commercial and government customers include the Port of San Diego, Golden Gate Bridge and Transportation District, San Francisco Water Emergency Transportation Authority, San Diego Maritime Museum, Flagship Cruises and more. For more information, visit www.marinegroupboatworks.com.
###