Were pleased to announce that the 61st annual Fort Lauderdale International Boat Show will continue to move forward with support from government officials in both Broward County and the City of Fort Lauderdale.
FLIBS is the largest in-water boat show in the world, with over 80 percent of the show taking place in open-air outdoor spaces. The show spans across nearly 90 acres of multiple outdoor sites.
The five-day outdoor boat show will take place from October 28 November 1 with Informa Markets comprehensive and newly enhanced AllSecure health and safety standards in place designed to create an exceptional visitor experience that prioritizes the safety of all attendees, exhibitors, crew members, and staff.
All attendees can expect a contactless ticketing system, multiple new entrances (13 total), widened docks to widths up to 30 feet, thermo imaging systems for temperature checks and high velocity sanitization systems with HEPA filters, as well as additional staff to direct guests.
Face coverings will be required by all exhibitors and attendees. CDC signage will be posted throughout the show and in all high traffic areas. All customer lines will be spaced out with visual markers every 6-feet. Hygiene stations will also be installed throughout.

Getting Back to Business Safely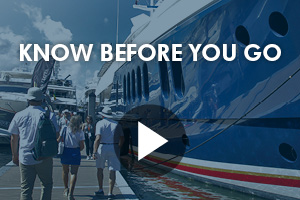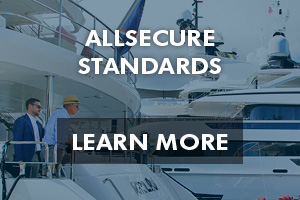 ---
USSA American Pavilion Update:


USSA's American Pavilion will not be featured at this year's Fort Lauderdale International Boat Show.
It is with great sadness that after 13 years of hosting the American Pavilion at the Fort Lauderdale International Boat Show, the USSA will not be participating at this year's Show. It was a most difficult decision, but with the majority of our exhibitors choosing to not exhibit this year and with the inability to host any networking events or our membership lounge, we had no choice but to cancel our position and look forward to participating again next year.
"We are proud that the American Pavilion has become "The Place to Be" over the years and that many members have done significant business in the Pavilion, in our VIP Membership lounge and during our networking events," said USSA President Kitty McGowan.
Informa will have our full support to help make this year's Show the best possible event given these challenging circumstances if it should go forward and will be in attendance and willing to meet with or help any members with introductions and assistance with doing more business.