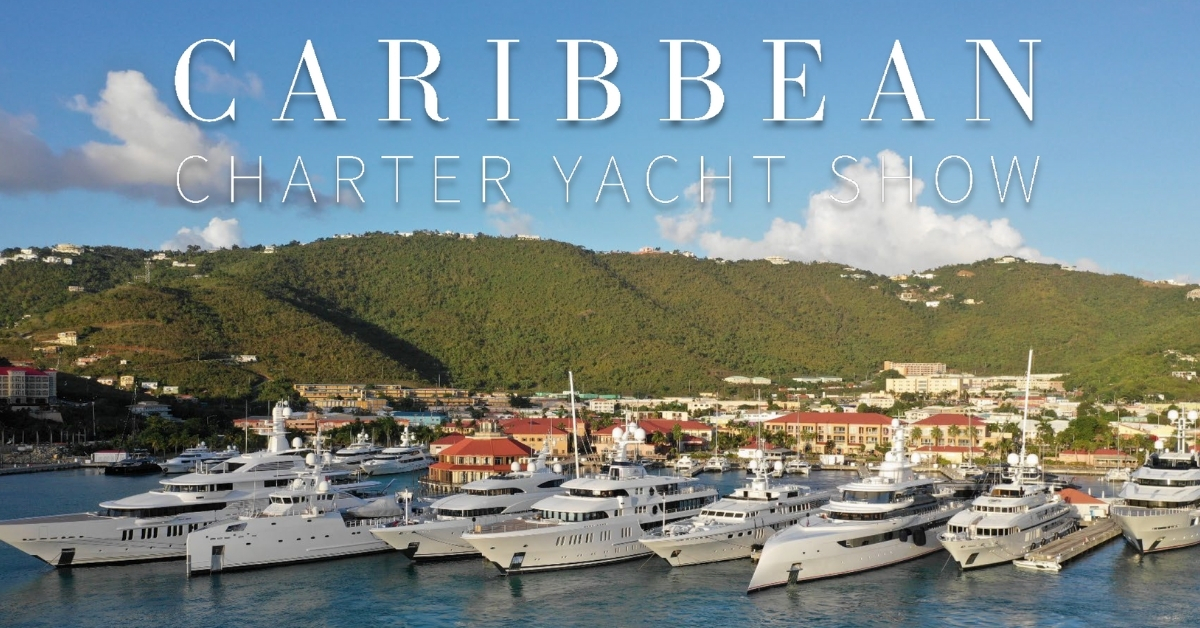 Caribbean Charter Yacht Show
The USSA is excited to offer a unique opportunity for industry support businesses to make valuable connections within the charter yacht industry.
The Caribbean Charter Yacht Show will be an experiential showcase that will highlight 50 of the best superyachts for charter, world-class exhibitors, as well as educational seminars and vital information on local cruising grounds, logistics, supplies and shore support.
One of the event's distinctive selling points is that it will spotlight the unique flavor of the U.S. Virgin Islands. The Caribbean-based theme will be experienced throughout the event with special community-based activities, seminars, events and entertainment.
The Caribbean Charter Yacht Show is the perfect opportunity for those companies supplying goods and services to superyachts for charter to showcase their businesses to international charter brokers, captains and crew.
Exclusive benefits offered to industry exhibitors:
No risk to sign up prior to August 31, 2021!
Daily private industry-only hours designated for yacht viewing.
Industry activities planned throughout the Show.
Registration fees not due until November 1, 2021 (if paid before November 1, 2021 – full refund)
Dedicated and customizable promotional packages are available
ALL Exhibiting Sponsors will be included as an "IGY Anchor Club Preferred Vendor" through til December 31, 2022 (no additional charge)
Customized Packages can be created
In the event the CCYS is cancelled, Exhibiting Sponsors will be refunded with a minor fee being retained – IGY Anchor Club Preferred Vendor status will be maintained through December 31, 2022.
Dedicated Dock Times for Exhibiting Sponsors
Exhibiting Sponsors will have 2 hours every day that is dedicated specifically to the Sponsors while Brokers are being entertained
Only Captains, Brokers, and Exhibiting Sponsors are able to attend the show – There are no "non-exhibiting vendors" or "industry vendors" – the time is dedicated to you
U.S. Superyacht Charter Show
All charter vessels 80' and up are receiving personal invitations to participate
Currently: 8 vessels are signed up ranging from 91' to 180'
Currently: 32 charter brokers are signed up – expected to bring vessels from their fleets
Caribbean Superyacht Charter Show held in the U.S. Virgin Islands (St. Thomas) to promote U.S. vessels and companies to brokers from all over the world.
Early Registration Benefits for Vessels
No risk to sign up prior to August 31, 2021!
Lowest Show Registration Fees in the Caribbean
No minimum length of stay requirement
Registration fees not due until November 1, 2021 (if paid before November 1, 2021 – full refund)
Vessels cancelled in the month of November will receive a 50% refund and the remaining 50% can be applied towards dockage at Yacht Haven Grande Marina, St. Thomas or Yacht Club at Isle de Sol, St. Maarten. Dockage may be applied to other locations pending circumstances and with approval from IGY Marinas.
Discounted dockage for the duration of the show – $2.50 pf/pn
Fully marketed digital yacht profile
Please note that the Caribbean Charter Yacht Show is not a USSA show.  For more information regarding sponsorship opportunities please contact Kay Mellinger at kmellinger@igymarinas.com
Click Here for registration information